I think we are all in agreement that the UK is facing an extensive skills shortage across a number of industries. The impact of this challenge is quite diverse. It includes not having enough people with ability and skill in crucial foreign languages to help catapult our prosperity; security and influence globally into the future; the green skills to address our decarbonisation plans; but also very importantly, the engineering skills vital to the progress of our country.
We've learnt recently that although growth in job vacancies hit the fastest rate in 15 years in November this year (the strongest demand being for engineers) and the UK unemployment rate is at its lowest since 2009, the availability of candidates to fill permanent and temporary posts fell in November; a continuation of the recent trend.
A failure to attract the next generation of talent could be one of the reasons for this. According to our recent Confidence Index (which serves as an annual benchmark of engineering professionals' confidence on industry issues), three quarters of the UK engineers we spoke to doubt that enough is being done by the Government to attract young talent and nearly two thirds believe the UK will cease to be a world leader in the industry in future.
The lack of young talent with in-demand industry skills has coupled with the continued international recruitment of our experienced professionals heading abroad. As a result, we aren't topping up the talent pool from the deep end. Over half of those participating in our Confidence Index stated that they would be prepared to move overseas to seek appropriate engineering work. So how can we address the migration of UK developed engineers to destinations like North America and Europe?
One of the first aspects any industry or community can focus on is being more proactive in promoting its successes. With proper institutional funding and patience, it's possible to reach and encourage young people to consider more career options through simply knowing the opportunities exist in the first place. Industry ambassadors and champions are essential. Everyone admires and wants to work with Sir James Dyson, but there are thousands of brilliant and essential small engineering companies where young people can thrive with the right education and soft skills the industry is craving.
There is also an on-going need to better fund and promote professional qualifications, for example helping students to get funding and secure a place at university. More also needs to be done to promote the availability of apprenticeships throughout England, providing young people with the information on how to apply for these and where they can find vacancies.
Attracting young talent also means that we need to be more inclusive in our efforts and promote the diversity of career opportunities to all students, regardless of gender. I raise this as unfortunately, we still seem to be up against gender bias at some public schools. According to recent reports almost half (49%) of state-funded mixed schools in England are 'reinforcing gender stereotypes' in terms of the subjects students study at A-level. The impact of this seems especially applicable to the engineering industry as the majority of UK engineers are still male (96% of over 1000 engineers surveyed as part of the Confidence Index).
We can all do our bit to support government in ensuring maths and science in schools is portrayed as exciting and engaging to boost interest amongst all undecided students, especially girls. We all need to recognise that it is vital to the progress of our country to continue providing a range of future builders, workers and researchers while at the same time retaining our skilled professionals by developing their expertise and providing all the support we possibly can. However, it's not just young people entering the world of work that we need to focus our efforts on. We have an ageing workforce and it is those experienced and skilled individuals that will help to showcase the very best feats in their industry to help inspire future generations.
It is clear is that this is not a problem that can be solved by one party or sector alone. Professional and industry bodies need to be more open and welcoming, making it clear what they can offer playing a much bigger role in educational outreach to schools and local education authorities as well as the wider higher educational community. As a starting point we need a co-ordinated, cross sector effort spanning across government, industry and education to effectively promote the diversity of careers available to the younger generation, but at the same time we need to ensure we're engaging with those more experienced individuals and encouraging them to lead by example.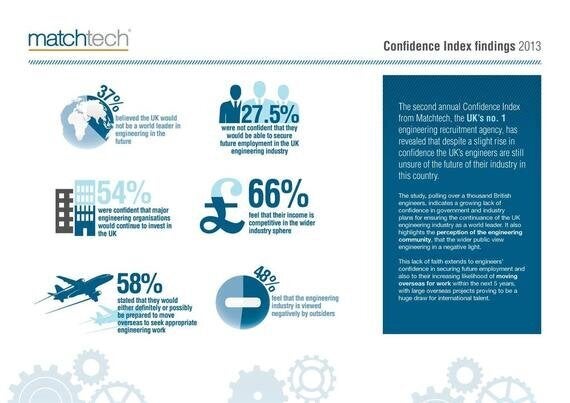 Related