Last time I wrote about city breaks I asked if they could be responsible, there were a lot of comments in the responsibletravel.com LinkedIn group with people agreeing that it can indeed be responsible....
If you are still undecided here are seven reasons you should take a responsible city break:
1) Foot Power
Visiting a city usually means that everything is within walking distance, so you can get out and explore on foot. Better for the environment and also I think more fun, since you can stop at coffee shops/bars/stores en-route!
2) People Watching
I am a big fan of people watching, and I think you learn so much about the locals just from watching them go about their day, it seems voyeuristic, but at the same time so much fun. Check out the local fashions, how they "talk" to each other and feel the vibe of the city.
3) Architecture
So many cities offer wonderful architecture, it just amazes me, even if you aren't into buildings, they can astound and delight you. When I was in Istanbul I went to the buildings you read about like the Aya Sofya and the Palace, but it was the Basilica Cistern that really blew me away... hidden underground it used to be a water reservoir for the palace.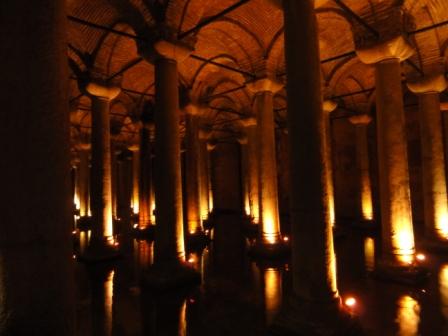 4) Culture
There is nothing like experiencing the local culture, often if you stay in the countryside or beach you don't get to see it, but things like the hustle bustle of a local market, or locals fishing off the Galata bridge from their armchair in Istanbul give you a real insight into what makes the place tick.
5) Local Economy
Often when we think of communities needing tourist dollars we think of a village in Africa, not a big city, but bringing tourist money to cities helps the local economy as much as it does in an African village. It means that children can go to school and families can eat.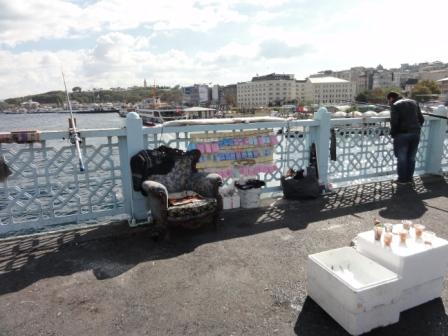 6) Quick
A city break can be a weekend, or few days, it doesn't need to be two weeks, so if you just want to escape and see somewhere new it could be just what you need.
7) Reinventing
You aren't at home, you don't feel that you have to do x, y or z, you can give yourself permission to try something new, whether it is taking a naked dip in a hot tub or dancing to street music it is a chance to escape from the day to day. You still have all the amenities that you want (depending on where you go), but you don't have to be you!
What do you think? Is a city break for you? Does exploring cobbled stoned streets excite you? Do you want to see what is round that next corner?