Twenty-somethings who want to travel alone should probably speak to seniors to get the best tips, after a research suggests the average age of solo travellers in the UK is 54 years old. Women account for two thirds of travellers who journey alone, and they're also more likely to try something exotic, such as African safaris or trekking in Nepal.
Perhaps it's the feeling of taking a once-in-a-lifetime trip without having to compromise in any way, or getting away from the children and grandchildren for some relaxation.
Or maybe it's because they can no longer stand a five hour flight and eight solid days stuck with their partner so instead opt for some peace and quiet.
Whatever the reason, it's a travel trend which looks set to increase this year. And due to this increasing demand, some tour operators are scrapping the traditional single supplement and offering same-sex twin rooms so solo travellers can share.
I've never considered travelling alone. For some reason I just don't think I'd enjoy it. I'd worry about everything from hotel security to getting the right train, and my number one fear, eating in a restaurant alone. I mean, what are you meant to do? Stare into space? Try and make conversation with a random person? What do you do with your hands? Is it OK to read a book?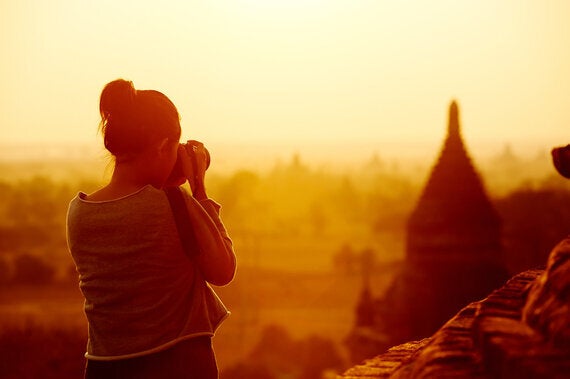 The only time I came close to travelling alone was in Egypt. My now-ex had booked a week's diving course. Being unable to dive due to a terrifying fear of death, I was left alone in the hotel room while he swam with fish the size of medium sized cars.
I honestly don't know what I was more petrified by - the chance of diving into the inky-blue sea and never resurfacing, of being left behind after some administrative failure whereby the buddy system fails a la Open Water, or having to spend a week entertaining myself.
The first day was the worst, and it didn't really get much better after that. After psyching myself up to leave the room I padded downstairs to the pool and read my book.
After an hour of this (and drinking a few too many cocktails), I was bored. I missed having someone to speak to about the chapter I'd just read. Swimming in the pool felt like being back in the gym with lap after lap purely just to pass the time. I ended up taking my lunch back to the room and watching The Day After Tomorrow on repeat until he got back.
I never made it outside the hotel.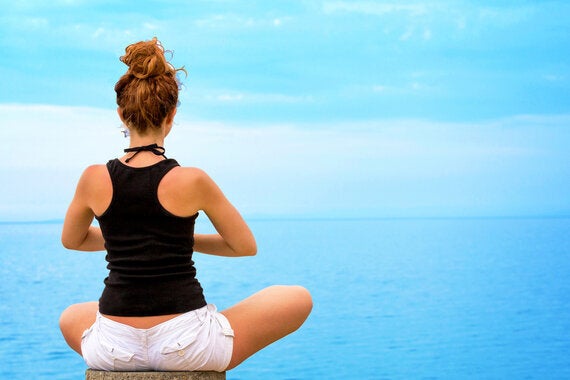 I know solo-travellers will say it's a great way to learn about yourself or spend your money selfishly or force yourself into speaking new languages, but I prefer experiencing travel alongside the people I care about. Even if it means having to compromise a little.
Perhaps it says more about me than anything else. It makes me wonder if I've lost my adventurous streak, or if I ever had one to start with.
With an older generation being wealthier, healthier, and freer than their younger counterparts, it stands to reason they're making the most of an enviable situation and taking some 'me time' to enjoy their space or hobbies, so why shouldn't I get in on that?
Yes, I'm married now. But surely the chance for solo travel shouldn't stop there. I've got a few destinations I want to see this year. Iceland, Thailand, Tunisia, and Ireland. Maybe I should set aside one country just for myself.
I'll speak to Nan and see what she thinks.