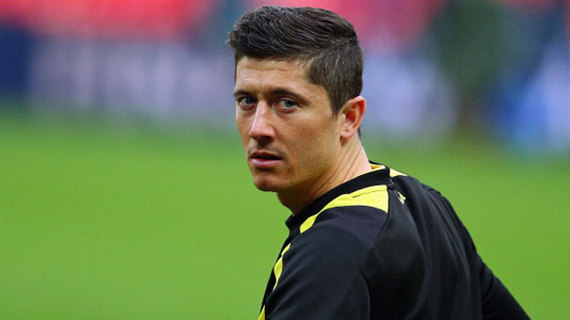 On Monday night the transfer window battened down its hatches once again. Summer is over and it's time for football transfers to go in to hibernation until New Years Day 2015. Some Champions League clubs will be delighted with their summer dealings - others... not so much.
Bayern Munich - The German giants have had a spectacular transfer window. They brought in Robert Lewandowski, a striker who is guaranteed to get goals. He's got a great track record in the Champions League as well as the Bundesliga.
Having been resigned to losing Toni Kroos straight after the World Cup, Bayern bounced back and replaced him with the experienced Xabi Alonso - a player who will slot in to Guardiola's system and who knows what it takes to win the Champions League title. Bayern also completed the signing of Mehdi Benatia. Benatia shone at Roma last season and will be an excellent central defensive partner for Jerome Boateng in Javi Martinez's absence.
Bayern are sitting in one of the toughest groups in the tournament but if and when they qualify they should be brimming with the confidence needed to go all the way.
Monaco - The Ligue Un club have endured a transfer window that has seen their supporters turn on the club in drastic fashion. Having offloaded their star men James Rodriguez and Falcao the Monaco fans quite understandably don't have as much faith in Dmitar Berbatov to adequately replace the two Colombian superstars.
The Monaco fans are requesting refunds for their season tickets and who can blame them? They've gone from a team that would have every right to finish above Zenit, Benfica and Leverkusen in their Champions League group - to a team that could struggle to not finish bottom.
Barcelona - With Barcelona's transfer ban being upheld and the club being unable to make any further transfers until January 2016 they have had to look at building their squad for the long term. Luckily for Barcelona they have such a plethora of exquisite young talent coming through that this ban shouldn't affect their standing on the European stage too much.
Additions such as Thomas Vermaelen, Ivan Rakitic and Claudio Bravo will serve to add depth and competition to the combination of superstars (Suarez, Neymar, Messi etc.) and the burgeoning youth of Rafinha, Munir El-Haddadi and Sandro Ramirez. The knowledge that the squad is staying as it is until at least 2016 could have a positive impact on these Barcelona players.
Follow Layla @Laylaloves