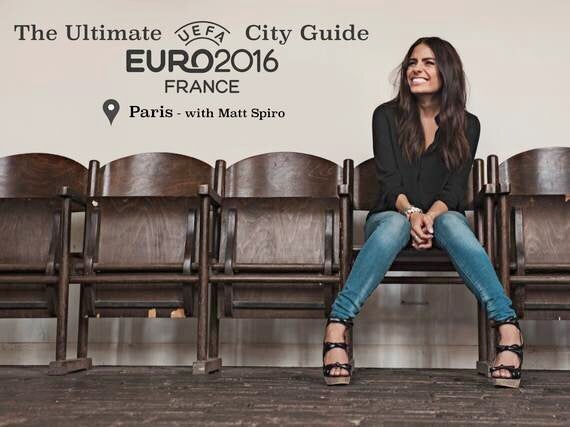 Matt Spiro is the English voice of French football. He's the go to guy whenever your club buys a player from Ligue Un. Therefore he's the man we're turning to for our ultimate city guide when it comes to France's capital. He's also unashamedly honest about Paris...
What were your first impressions of Paris? They were mixed. I found it hard at first. I only knew a few people, and was struck by the unfriendliness on the streets, in cafés and especially in the metro where everyone's miserable! In my hometown, London, strangers are generally indifferent (they will at least let you get off a train before getting on). In Paris they can often be rude (I soon got used to pushing my way off the metro)! On the other hand I was constantly amazed by the city's beauty. I would walk for hours, from quartier to quartier. It doesn't matter how well you think you know Paris, there is always more to discover.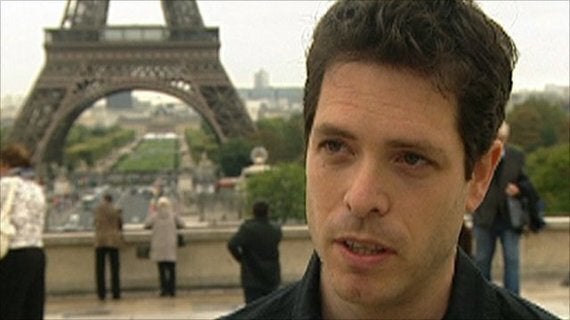 Where is your favourite place to explore? I love walking around the 18th arrondissement in northern Paris, where the Montmartre area is situated. It remains an extremely multicultural part of the city, and that is reflected in the markets, bars and restaurants. It has a bit of everything you may need - not only the red light district! There are the cabaret joints like the Moulin Rouge, plus mainstream threatre, nightclubs, seriously good restaurants and lively bars.
Where do you go for a strong coffee? I like to have a stroll along the Canal Saint Martin on a Sunday morning. The roads are closed off prioritising pedestrians. There are plenty of nice cafés along the canal - I'd recommend an old classic called Chez Prune. The staff are friendly, and you can sit outside and enjoy the nice views or just people watch.
What's your favourite memory of Paris? Straight away I can say that my worst memory of Paris is seeing my beloved Arsenal lose the Champions League final there against Barcelona in 2006. That's easy. My favourite memory is tougher, I should probably say meeting my future wife in front of the fountain at Saint-Michel or the births of my two daughters. But then again, I got to spend two hours talking football with Arsene Wenger in Paris hotel recently, so that's probably up there!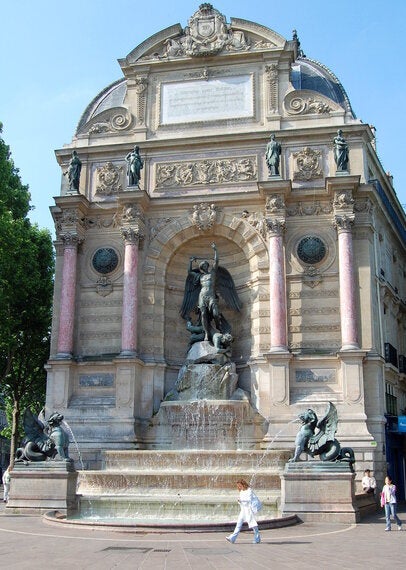 Where's a good place to watch the game? The best sports bars are the English and Irish pubs. I don't say that just because I'm British - it's where many Parisians go to watch matches too. My favourite is the Bombardier pub next to the Pantheon in the Latin Quarter. It describes itself as Paris' most British pub, They have good beer & plenty of screens.
What's game day like in Paris? Football doesn't really play a major part in everyday life here. When PSG are at home you can be sure that Metro line 9 will be packed. The bars around the Porte de Saint Cloud area will be doing good business, but otherwise you wouldn't really know there's a match going on. During major tournaments there tends to be more noise and colour from the Algerian, Tunisian, Ivorian, Senegalese and Portuguese communities. That is unless Les Bleus start winning. Then the whole of Paris suddenly becomes football mad.
How would you describe a stereotypical Parisian? Parisians have a bad press... but they mostly deserve it! I've been living here 13 years but still stand there open-mouthed when the person in front lets a door slam in my face. Queuing is a phenomenon yet to enter in to the French consciousness. One final pet hate: I speak perfectly good, fluent French, but as soon as I talk to someone in a shop they will screw up their face as though listening to me and my slight English accent is a terrible and painful sacrifice for them. At least in Paris you don't have to be paranoid and wonder why a waiter or a barman is being so unfriendly to you. They're like that with everyone.
Where do you go for a big breakfast? I'd recommend 'the breakfast of champions' served up at the Rush Bar in the 11th arrondissement. A proper English breakfast.
Follow Matt's time in Paris here as he builds up to the finale of Ligue Un and Euro 2016 @MattSpiro