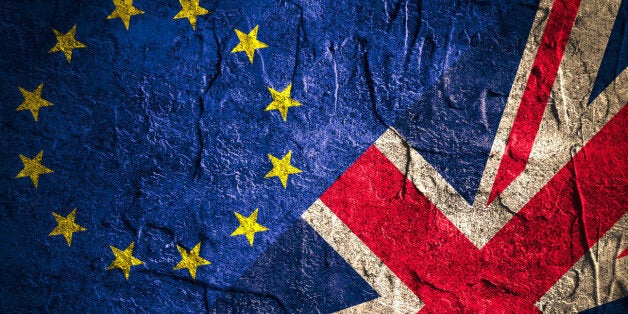 Economics versus immigration; this is how the EU referendum is now being played out - for young voters this choice offers little to get excited about. It's no wonder then that both sides in the campaign now worry the generation that arguably has the biggest to lose in this vote, may not even bother turning up to the polls.
As someone who was born in 1991, the fall of the Soviet Union and the end of the Cold War happened when I was still in nappies. My parents and grandparents had grown up in a Europe divided culturally, historically and politically. In contrast my generation has grown up in a Europe that has become smaller, thanks to our ability to live, work and travel across 27 other nations. Our networks and friendships are no longer bound by national borders and now stretch across an entire continent and further afield.
We are the first generation European Union, following the signing of the Maastricht Treaty in 1992. The experiences and opportunities afforded to us have been in part thanks to being in the EU; affordable air travel abroad, opportunities to study in some of Europe's most gorgeous cities and greater labour protections as we enter our first jobs.
However, turn on the news, or pick up a newspaper and all young Brits will be greeted with is scare stories about fewer jobs because of migrants from elsewhere in the EU, or warnings of economic gloom. Even those supposedly cheering on the pro-EU cause are for the most part white, male and stale, the diversity in this campaign has been much to be desired, with female voices severely missing. A recent report by Loughborough University found that white men solely occupied the ten most featured politicians in terms of media appearances during this campaign, with women accounting for only 16% of all related television coverage.
My hope that last week's first BBC debate on the referendum, that had an exclusively young audience, would provide some much needed energy and dynamism into this campaign proved for the most part to be much the same as any episode of Question Time, by straying into spats over immigration and near xenophobia. To those outside the UK, it would appear that this referendum is about immigration, and little else.
I believe this vote is about how we see ourselves in the world; whether we want to opt for splendid isolation or be a team player in an increasingly globalised society. The common bonds we have with our Instagram followers in France or Facebook friends in Greece result in solidarity and a shared passion for change on some of the world's biggest challenges, such as climate change, LGBT rights and conflict in the Middle East. Our ambition to see change and solve these problems should not start and end at Dover, but see us work and pull together with our closest neighbours.
The rights and freedoms our generation have enjoyed, come in part thanks to a continent where 28 countries which used to solve their problems by bombs and guns, now solve them by debate and discussion. Whilst we may not have had to fight for these rights until now, our responsibility must be to protect these rights and ensure we pass them onto future generations.
There is still time to get out and make the positive case for remaining in the European Union, with global values and broader horizons; let's seize it.
HuffPost UK Young Voices is running a fortnight-long focus on the EU Referendum, examining what is at stake for Britain's young people on 23 June and why it's imperative you register to vote and have your say. If you want to have your say and blog on our platform around this topic, email ukblogteam@huffingtonpost.com. Register to vote here.
Popular in the Community