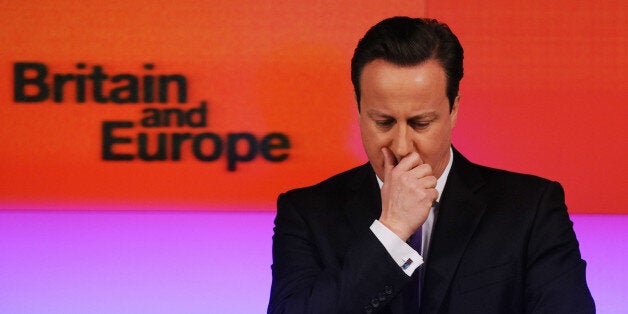 The European elections on Thursday 22 May give young people an unprecedented opportunity to shape the world around them. The real question at these elections is: should Britain be in or out of the European Union?
Ukip and right-wing Tories want to take us out. The Liberal Democrats are determined to keep Britain in. That means it's more important than ever for young people in Britain, who overwhelmingly recognise the benefits of EU membership, to have their say.
As a young person, being in the EU provides countless opportunities to go abroad to work, travel or just enjoy yourself. You have 27 different countries on your doorstep just waiting to be discovered without the hassle of visas and work permits. Being an EU citizen is your ticket to do something amazing and different, whether that's a winter as a chalet host in the French Alps, a summer as a bartender in Spain, moving to Prague to be with the love of your life, or spending your gap year discovering Europe by InterRail.
Being in the EU has enabled thousands of UK students to enrich their learning experience by going elsewhere in Europe to study, with nearly 14,000 young people receiving Erasmus grants to study or train abroad in 2012. The new Erasmus+ programme has an increased budget of £12billion over seven years, which will give thousands more young people the unforgettable experience of studying (and partying!) with young people from across Europe.
Only this week, another opportunity has been created as the European Parliament backed plans for the establishment of an EU Aid Corps, which will enable thousands of young people to do volunteer placements to help those affected by humanitarian disasters across the world, working alongside international development organisations. The young volunteers will receive training and grants for food and accommodation, making it both an opportunity to make a difference and gain new skills.
Being part of the world's biggest trading market is also good news for job opportunities in the UK. Eight out of 10 British companies which want us to remain in, while EU membership is one of the key reasons many international firms from around the world choose to invest in the UK. Every week the list of major employers warning of the dangers of leaving the EU increases: Nissan, BT, Easyjet, Siemens, Unilever, BMW, Ford, Nestlé and Airbus, to name but a few. You probably some know someone working for such a company or you might hope to work for them one day yourself. An EU exit would mean less investment and fewer jobs for young people just starting out on their careers.
Not voting in the European elections on 22 May means letting others decide what Europe you will live in and what opportunities you will and won't have in the future. That's why engaging and participating is so important. So don't let Ukip turn the clock back, shut Britain off from the world and shut the door to many interesting and exciting opportunities for young people. Stand up and let yourself be heard. If you want the UK to remain IN the European Union, cast your vote for the only party prepared to fight to keep us IN, and vote Liberal Democrat.
Popular in the Community