Bullying is something that affects up to one in two people before the age of 18. Some may say that it is one of the biggest issues that young people face growing up, adding only to the pressures of growing up digitally, trying to figure what the hell is going on with your body and emotions and balancing the pressures of school, exams and social hierarchies.
I'm no stranger to the issue of bullying. In fact, I experienced it throughout most of my childhood. At its worst, I was admitted, covered in blood to hospital to have stitches in my face after having my head rammed repeatedly into a car bonnet. Growing up for me was tough. I barely had any friends, I experienced verbal and physical bullying on the daily and was the first generation to experience online abuse too.
At the age of 15, after years of telling the teachers and being isolated as the problem, I became publicly vocal about my experiences. I posted a bulletin on MySpace, which was the main social network at the time, to talk about my experiences.
Overnight, I was inundated with other people from across the world who were either going through the same or had been through it. Despite being sat alone in my bedroom, for the first time in my life I felt connected and surrounded by people who had my back.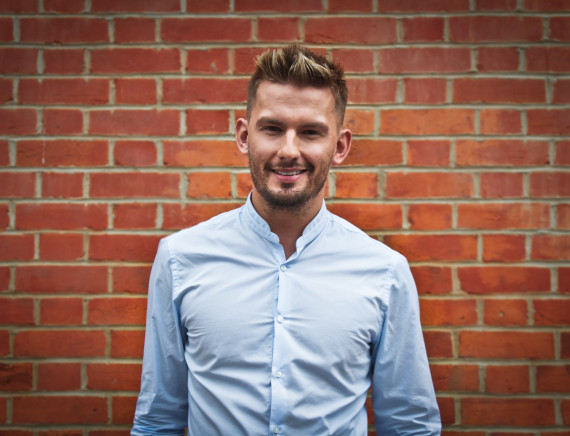 The infancy of Ditch the Label was born - back then, it was essentially just a MySpace profile and public forum for people to give and share advice. In the background, I moved away from the North West to Brighton to study at University.
In 2012 I graduated and had the idea and passion for Ditch the Label bubbling up inside of me. I knew that bullying was something far greater than myself or my own experiences and was having very real and devastating consequences on people worldwide. Ditch the Label became an official organisation and a year or so later, we were given our charity status.
Today, we are now one of the largest anti-bullying charities in the world. We work globally to help thousands of young people to overcome bullying each month. We also produce research to help us better understand the dynamics and nature of bullying so that we can truly innovate and beat bullying once and for all.
At the moment, we are working quite heavily on some new research and campaigns to change how society thinks and behaves and have some exciting projects that will enable us to continue to scale and improve our support services.
I am looking forward to sharing some of my journey with you through the show.
New Activists is a new HuffPost UK docu-reality series that follows the lives of a unique and aspirational cast of young activists in real time. They are loud on social media, they are marching on the streets and they are challenging the status quo. New Activists tells the stories of the next generation of people who are changing the world