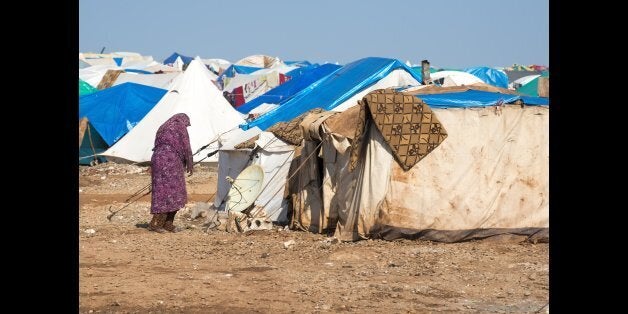 This week has brought us the incredible news that The Boy on the Bicycle, a documentary about Syrian refugee children who have been forced to flee their home, has won a BAFTA Children's Award.
The production, by Drummer TV, told the story of life in a refugee camp through the eyes of children. We, at Unicef UK, were honored to work on this project.
The Boy on the Bicycle, filmed in 2015, took us on an eye-opening tour through one of the world's largest refugee camps - Za'atari camp in Jordan, our guide a 16 year-old Syrian boy, Ahmed, and his friends.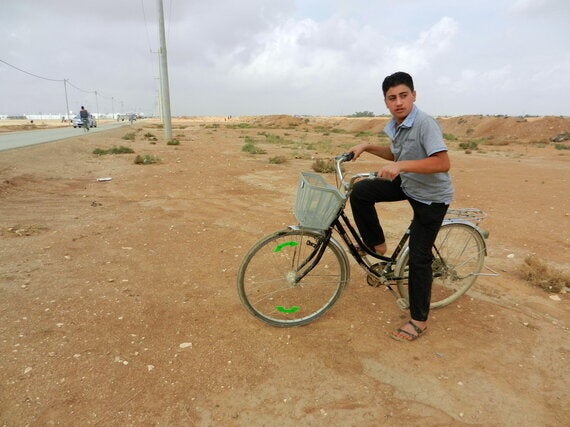 I visited Za'atari at the time the documentary was being filmed and met many children like Ahmed. In many ways Ahmed is like any other boy his age, but his enthusiasm and spark conceals the trauma he's experienced.
Ahmed's life in Za'atari is very different compared to home. When the conflict began in 2012 Ahmed and his family had to abandon their lives and, with thousands of others, flee their homes and across the border to neighbouring Jordan for safety.
As soon as the crew met Ahmed, with his street-wise manner and excellent English it was clear he would be perfect for the show. In the documentary, Ahmed cycles around the huge camp introducing the viewer to some of the other inspirational children who live there, giving just a little insight into the reality of life in a refugee camp.
Za'atari manages to meet the immediate needs of the almost 80,000 people who live there, with many of the things you'd expect from a town of its size, from shops to a hospital, schools and football pitches, but for the families who live here life is hard, and made harder by painful memories of home.
The basics of life - food, water, medicine and protection from violence are provided, but when I visited I wanted to see how Unicef is going beyond these basics and helping children reclaim their childhoods.
For many children in the camp, education is crucial to their wellbeing. Ahmed, along with hundreds of other children, attends a Unicef-supported school in the camp. As the film shows, education is a key factor in ensuring that children like Ahmed will have a future. Ahmed's dream is to become a doctor so that he can help his people when at last they are able to go back and rebuild their country.
Maintaining this hope and belief in a better future, getting an education, receiving psychological support and being kept safe from abuse, seems to be as essential to these children as the clothes on their back. For children in Za'atari, Unicef is delivering not just preservation of life right now, but the chance for a safe, healthy and happy life in the future. These children, just like my own, have a right not only to life left in limbo, but to a life truly worth living.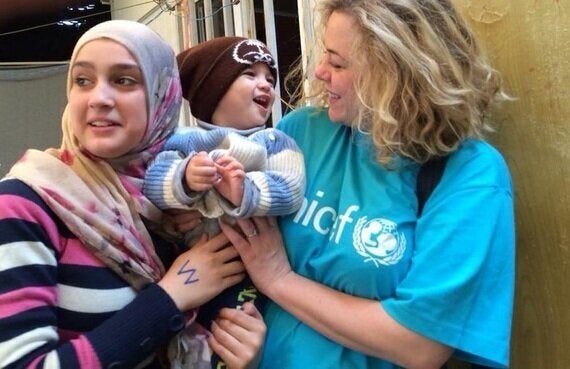 Meeting children in Za'atari
Each and every child I met on my visit told me how much they want to learn. For some of the boys I met in the nearby Makhani centre - a safe drop in for children who can't manage at school - the damage done to their young lives is clear. Some are angry, others withdrawn, all are suffering and rely on the support of specialist workers giving psychological and social support. One young boy I met told me about doing some labouring work, and is vague about his reasons for not being at school. He struggled to make eye contact and seemed distracted. It's boys like this that mustn't be left to slip through the cracks - with the psycho social support on offer they will be able to start processing their experiences and rebuilding their lives.
More than anything, the children and families I met wanted to be able to go home to a peaceful Syria. Until that is possible, it's crucial that organisations like Unicef are able to protect their lives, their bodies and their minds from further harm and help them survive yet another bitter winter here in the Jordanian desert.
This will be Ahmed's fifth winter in the camp, and whilst the possibility of snow provides a distraction for the older children, for babies and younger children it brings an added danger. Last January the camp was hit by one of the strongest winter storms to ever hit the region. Rain and snow pushed temperatures down and turned the camp's streets into huge water puddles. That's why Unicef is distributing warm winter clothes and shoes for families and blankets for mothers and babies. For the children of Za'atari, such small things can make a huge difference.