On Wednesday 30 March an 11-year-old child named Kareem went missing. He had brown hair, a cheeky smile, and wore a little pink hoody. You won't have heard about his disappearance though, because, you see, he's a refugee. Not a white skinned, blonde haired, blue eyed little girl. He is little boy from Afghanistan who had travelled half way across the world alone to reach the 'safety' of first world France. There he lived alone in 'The Jungle', a makeshift camp currently housing over 5,000 refugees. British volunteers built him a small wooden shelter, gave him some food, some clothes and a little bit of love. He was traumatised, vulnerable and needed urgent care.
He was also just one of the hundreds of unaccompanied children in Calais that the world seems to have conveniently forgotten. Desperate to reach the UK and finally feel safe and secure (something drummed into many of these children in their homelands and reinforced by the tear gassing and brutality they've witnessed by the French police and extremists) he was last seen attempting to get onto a ferry leaving for Dover. That's it. No more news. UK social services have no record of him arriving, French officials refuse to listen to our pleas to acknowledge he's gone missing at all.
Most distressed of all is Liz Clegg, an awe-inspiring long term volunteer we are honoured to work with, who has acted as a matriarch to the hundreds of kids roaming free in the camp. Kareem and Liz had a special relationship. In the absence of any real presence by large child focussed charities or government child protection she cared for him, loved him, gave him some stability, and a little mobile phone which now is simply ringing out.
And Kareem isn't the only one no longer accounted for. In January Europol announced that 10,000 children had disappeared after being registered in Europe (in Calais and Dunkirk no registration even takes place). Meanwhile our teams on the ground in Greece tell us of rumours the traffickers have started offering unaccompanied children transport across the Balkans in exchange for their organs, a reality too horrific to even contemplate.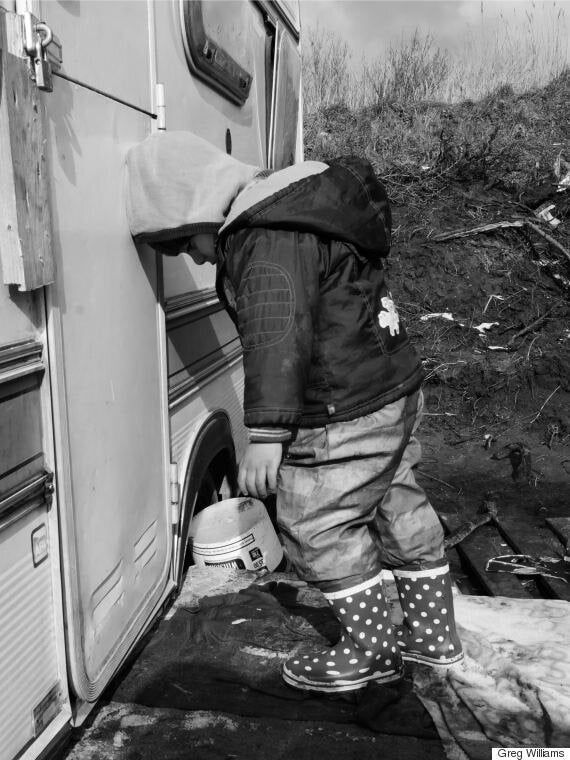 Greg Williams on behalf of Help Refugees
So in February we did the first ever proper census of Calais and found that of the 5,497 refugees in the camp 423 were unaccompanied (the youngest there now is just eight years old). We begged authorities to delay the forced demolition of the southern part of the camp, fearing the lone children would be terrified by the often violent destruction and unsettled by being displaced again, grow desperate, simply run away or worst of all fall into the hands of traffickers or worse. No one listened. Our court case to prevent the demolition failed. The police moved in. And the small wooden shelters those children now called home were torn down and burned.
Contrary to some of the 'comfortable myths' perpetuated at the time Jules Ferry (the official government-run women and children's centre which houses only 500) was already full, so the 423 children couldn't go there. The 'heated tents' on offer were flooded and uninhabitable. The respite centres around France wouldn't take kids who were on their own. Endless excuses were peddled around by French and UK governments declaring plenty of "safe options" for these kids when the fact is there were very few if any. And those that were open to them were not understood, with no information and no translators and when we we pleaded with and one French official to get a translator so the kids could understand what was happening to them, they simply barked back at us that these unaccompanied children should "speak French".
So, last week (28-30 March) we conducted our second census and found to our horror that there are 129 less unaccompanied children than before. Did they get on a bus to a French respite centre? Unlikely, no lone children were allowed to go there. Did they run away to another country? Possibly. Did they make it to the UK. No one knows. No one seems to care much either. Opportunistic vultures who prey on vulnerable young children are only too aware there's no real child protection in place.
Yet in Calais we are the only ones who seem to be even bothering to try to find out if the children there are disappearing.
So you'd be forgiven for thinking that we are a large NGO, a government body or an international charity. We aren't. We are a grassroots collective (turned charitable fund) who started just seven months ago when we arrived in Calais. Five women with zero experience simply eager to help for a few days. We were faced with the stark reality that there were literally no large charities there helping. No infrastructure, no distribution network, no centralised food system, no nothing. Just tents, a few toilets and and kids roaming free whilst some well meaning British people dumped old clothes on the ground and a small (but incredible) local French charity made up of six retired people struggled to cope with the ever growing number of refugees.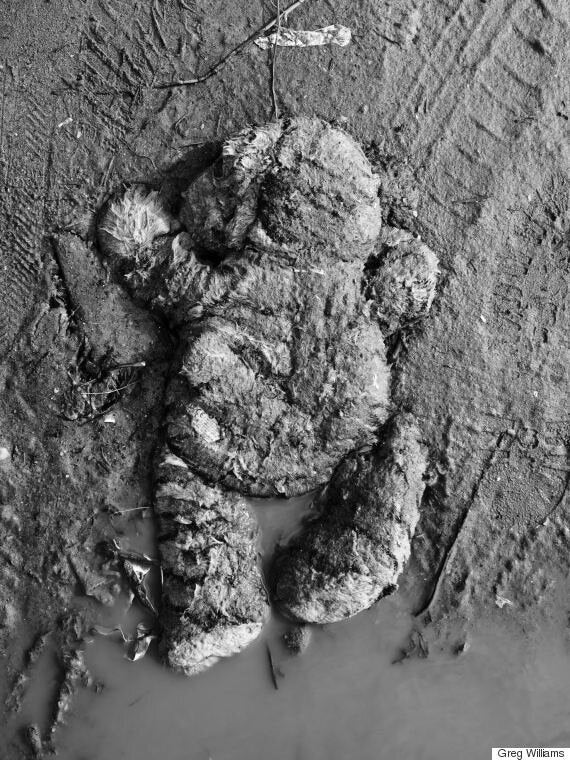 Greg Williams on behalf of Help Refugees
Since then we have worked every moment of every day to make things better there in any way we can: we set up a huge distribution warehouse, built endless shelters, helped provide thousands of meals a day. We supported Liz Clegg's unofficial women and children's centre, expanded to Greece and Dunkirk and called ourselves 'Help Refugees'.
We built an incredible team of people on the ground who have dedicated their lives to helping and who are also mostly volunteers. They too have no training for the physical and psychological distress they face every day and many of them are traumatised by what they see and hear. They are the ones who carried out the census.
It isn't enough. Not even nearly.
Why are we the only ones counting and caring for these children? Why won't the French take account of their responsibilities? And why does Britain continue to peddle the lie that they are somehow helping, announcing proudly that they have spent £534,000 on child protection in Calais (a paltry sum compared with the £37million they've spent on fences and security) only for us to find out they only fund Terre D'Asile - the small French centre which only houses 30 children a night and for a maximum of five days before they're kicked out.
A recent report found that 61.06% of all the children in Calais feel unsafe in the camp, and 69.9% of of the camp's population have been tear gassed by the police. No wonder so many these already traumatised children are so desperate to escape and see Britain (where so many of their families reside) as their only salvation.
Many of the kids also have the legal right to be in the UK - in January 15-year-old Masud died in the back of a lorry trying to reach his sister in Manchester. Last week 17-year-old Mohammed (misreported as being 18 years old) died under a truck which had reached the UK, again trying to reach a close family member. Under EU law (Dublin III) they both had a legal right to be here. Yet the process was so drawn out, the information so lacking, the conditions in the camp so dire, that Masud and Mohammed couldn't bear to wait any longer and were forced, like so many others, to chose between train tracks or traffickers.
Meanwhile Liz Clegg and her team now face an agonising wait for news, with no one stepping forward to provide any answers.
Kareem and many of the other missing children may have made it somewhere to safety. They may also, inconceivably for those who know and love them, not. But surely crossing our fingers can't be the solution. Those children deserve so much better than that.
We call upon the French government and the UNHCR to set up a proper registration system and safeguarding measures for all unaccompanied children in Calais and Dunkirk and safeguarding measures when they disappear.
By allowing this situation to continue we are all complicit in our silence.
Update Monday 4th April: Thank you so much for the overwhelming support from everyone since this blog was published. We are delighted to say that since its publication thanks to an urgent intervention from the UK children's commissioner Kareem has been located and is now safe and sound and in the care of social services. We remained concerned for the whereabouts of the remaining unaccounted for children and call for the urgent implication of child registration and safeguarding in Calais and Dunkirk
Related