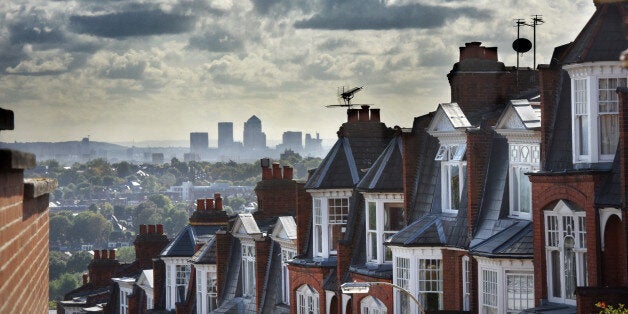 The focus of conference season so far has not been on policy substance but on personalities. The big story coming out of Labour conference was of the dominance of Jeremy Corbyn over his party and of the upbeat mood in Brighton despite an election loss earlier this year. In Manchester, the emerging story of Conservative Party conference already looks set to be the weakness of Theresa May and the psycho-drama that surrounds Boris Johnson's seemingly never-ending leadership campaign.
Nevertheless, where there have been big policy announcements, housing has been the focus. Jeremy Corbyn's most eye-catching policies were on rent control and proposals to tax undeveloped land held by developers and reform compulsory purchase. Both proposals may well sound familiar because they were in Labour's 2015 Election Manifesto.
Rent controls are extremely popular, with at least 60 per cent of the public supporting them, but their success will depend on how they are implemented. As the housing charity Shelter have argued, some forms of rent control may have unintended consequences but there are variations which can ensure tenants' rights are significantly strengthened through longer tenancies and caps on rent increases. On the tax on undeveloped land and reform of compulsory purchase, the Labour Party is looking in the right area but is yet to offer the right solution (more of which later).
But one can be confident that with his strong focus on strengthening tenants' rights, Jeremy Corbyn has picked policies that will not only be popular but which offer real tangible support to hard pressed renters (the importance of getting the detail right notwithstanding).
The Conservatives have also focused on housing, alongside tuition fees, in their early conference announcements. Rocked by the shock result at the election, Conservative strategists are most concerned by their lack of support amongst the young with new research out today from the Social Market Foundation showing that more than twice as many voters under the age of 45 think Labour is now "on their side", compared with those who believe the same about the Tories.
The Conservatives appear to be responding with a two-pronged approach. The first is to take a tougher approach on rogue landlords and the regulation of letting agents and the second is to give an additional boost to Help to Buy. On the former, the proposals as trailed are welcome, though they may prove to be too little too late after similar proposals were promoted by Labour but voted down by the Conservatives. Moreover, the 'incentives' that the Communities Secretary has mooted to bring about longer tenancies will not be enough to provide the security that tenants need - only a change in legislation will guarantee stronger tenants' rights.
Which brings us to what appears to be the big policy proposal from Theresa May - another extension of Help to Buy. Launched in 2013, Help to Buy was seen as a substantial intervention by government to get the housing market moving. However, research has shown that far from making home ownership more affordable it has done the opposite. The two fundamental problems with Help to Buy are that it pushes up property prices and that it is primarily helping those who would have been able to buy anyway. In other words, for those that can't afford to purchase their own home, Help to Buy is pushing their dream further out of reach.
Rather than intervening to prop up property prices, the government should be intervening in the land market to tackle one of the prime causes of housing undersupply - land speculation. If the government really wanted to tackle the housing crisis, it would reform compulsory purchase and allow the state through local government or other bodies to buy up land at much closer to use value, cutting out the huge profits for landowners and capturing the windfall gains that are gained through the provision of planning permission for the public good. The benefits of which could be used to provide more affordable and high-quality housing. In concert, the government should significantly increase the capital spend on genuinely affordable housing to rent and buy as recommended in a recent IPPR report.
The Conservatives know they have a problem with young people, private renters and that they are not trusted to deliver on housing. But on current evidence, whether it's on tenants' rights or on measures which will truly expand home ownership, they are simply not willing to take the difficult decisions needed to effect change.
Tackling the housing crisis will take time, reform won't deliver immediate benefits and will need longer than one parliamentary term to make a real difference. Yet instead of offering the bold reform needed the Conservatives have gone for the easy option. But Help to Buy is not the answer, instead it will help to bury the next generation's aspirations for home ownership and the Tories' hopes for a political resurgence with it.
Luke Murphy is a senior research fellow at IPPR. He works in the Environment, Housing and Infrastructure team, leading IPPR's work on housing and planning policy.
Related