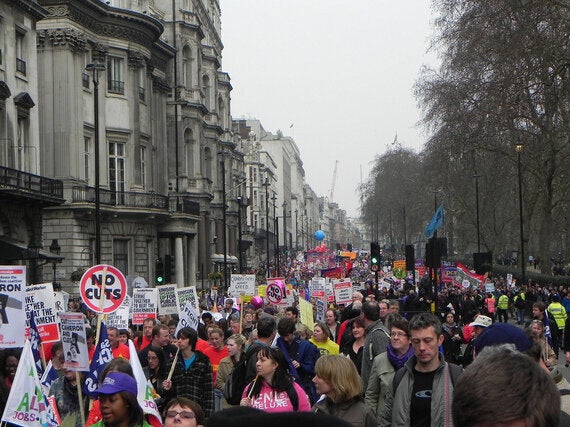 Local government has been placed in an untenable position, and it is time we did something about it.
As one local leader to another, my heart goes out to Newcastle's Nick Forbes who talked this week of 'impossible cuts' coming to his city that threaten to undermine even statutory services. I said last year that if a day came when I had to make cuts in frontline services, it would break me. That was true then and it's true now.
Empty statements from central government have reiterated a line that is starting to get tiring- that local authorities can simply axe away without hurting vital services. Here on the frontlines every penny is needed. It is local government that has to find school places, keep young people off the streets, deliver meals to the elderly and create affordable homes whilst a callous Tory-led government wilfully ignores the shape of modern hardship from Newcastle to Tower Hamlets.
This was a government that set out to tell us that local people do local things best. But for them, 'localism' means relentlessly slashing budgets and encouraging privatisation. Even by December 2010, youth centres, libraries and thousands of local government jobs were being thrown on the bonfire. Prior to that and prior even to the worst of the economic crisis, a Tory victory in Southampton led to the scrapping of an advice centre, the sale of libraries and the axing of a family crisis intervention service. The Tories' approach to local government is the politics of indifference at best, and the politics of scorn at worst. It's interesting to note that in the 2011 round of cuts, the poorest authorities were hit worst in both percentage and real terms whilst Pickles cushioned affluent Tory-run authorities from hits to local government spending.
Growth requires investment. Growth requires giving communities the resources they need to stand on their own two feet. It means tackling the housing crisis and the cost of living at the grassroots level, and also providing opportunities for people to enrich and develop themselves. That is why it's vital we stand together to resist austerity.
In my own borough, we are yet again subjected to unprecedented cuts from Whitehall. We've managed this as best as we can, with a public consultation and a promise to defend frontline services, and nothing is set in stone. But every time a protest pops up outside the town hall in defence of public services, I get angry with the government for the position they have placed both our residents and myself in.
We need action though, not just words and emotions. My borough is home to the famous Poplar councillors' uprising of the 1920s, where George Lansbury led his councillors into prison and back in a desperate bid to resist central government and stand up for local services. We are not in such heady days now, and one council cannot defy the Westminster behemoth alone. Only with unity can we fight back.
This is why I call on the Labour-run councils who I know are feeling the same way as I am to go beyond hand-wringing and work together to stem the tide of cuts. The People's Assembly Against Austerity is just one movement through which we can mobilise councils and communities in defence of our services, and one which I've been proud to be part of.
The political elite might be able to ignore or shut down a few exasperated councillors. But they could not ignore a surge of localism and defiance from councils up and down the country who have had enough of watching this government place us and our residents in straitjackets.