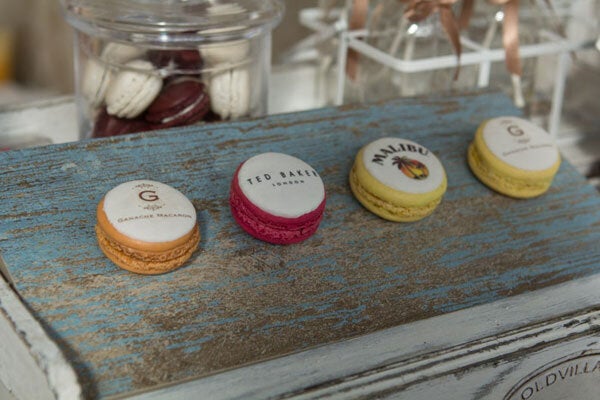 Have you ever thought about starting a business, but dismissed the possibility because you couldn't think of a truly original idea?
Well, the good news is that you don't actually need one, as Paul and Audrey's story shows.
These guys should be an inspiration to anyone who has ever wanted to set up their own business doing something they love, but hasn't, maybe because they haven't wanted to borrow the funds to do it with or simply didn't know how to get started.
Ganache Macaron is just one of the small businesses I'll be highlighting because I really want to drive home the message that today, right now this minute, you can make the decision to do something so excellently that it could make a big difference to you, your family and your future.
They're a couple who's gone from kitchen table start-up to running a successful food business in just three years - without any funding.
And they've done it by doing just one thing very well ... making macarons.
In fact, now that they have their own bakery selling directly to the public, they're even creating customised macarons for well-known international brands such as Chanel.
So what are the business lessons to be learned from their success?
Business Lesson 1: Be passionate about what you do.
More than anything else, it was the couple's deep passion for these sweet, colourful meringues that was the catalyst for Ganache Macaron. So you can see you don't need a 'killer idea' to get going or to become a successful entrepreneur - just the germ of an idea on which to focus your energies and efforts.
Business Lesson 2: Concentrate on what you do well.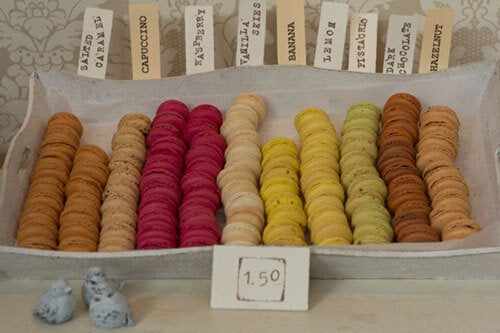 Paul puts their success down to specialisation. They don't make any other cakes, sweets or confections, and concentrate instead on offering the widest range of flavours, with fresh banana, raspberry and hazelnut just some of the options to choose from. The aim is to make sure there's something to tempt everyone, and make your mouth water whatever your tastes.
Business Lesson 3: Quality is everything.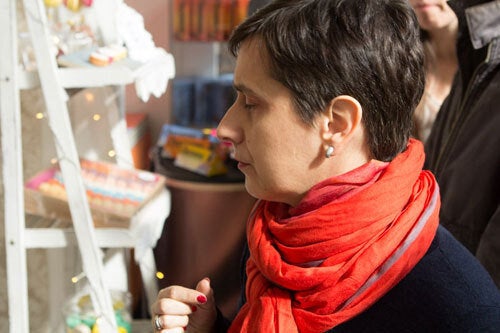 Increasingly it's the crucial differentiator in the marketplace. After all, if you're not giving your customers something extra, why should they choose you over anyone else? So at Ganache Macaron they don't use any artificial colours or flavours, and they mix all ingredients by hand. Can you imagine the love that goes into each and every one of these beautiful and tasty goodies?
Business Lesson 4: Grow organically.
If you don't have the funds, don't be frightened to get started with what you have and then move forward in your own way and at your own pace. This is how many small businesses get going when they don't want to expose themselves to the downsides of using credit. It is perfectly possible, provided you keep on ploughing your success back into your business.
Setting up on your own is just about the best way to take charge of your own destiny, creating success through the decisions you make and the effort you put in. Of course it's scary, but it's also tremendously liberating.
Everything starts with a thought that grows until you reach a moment when you have to find a way to express it in the real world. Are you giving enough thought to making your ideas real?
Have you managed to 'crack the code' and identify your passion in life? Or, if you prefer - What is the burning passion you want to turn into a business?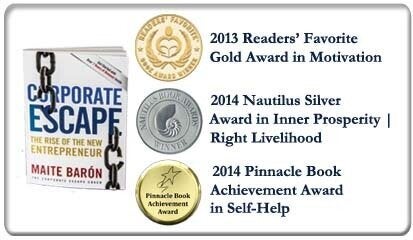 Maite Baron writes at TheCorporateEscape.com where she shares strategies to help you take control of your professional live. To get useful ideas, tips and the latest updates start by download 2 free chapters of Award winning book Corporate Escape The Rise of the New Entrepreneur here