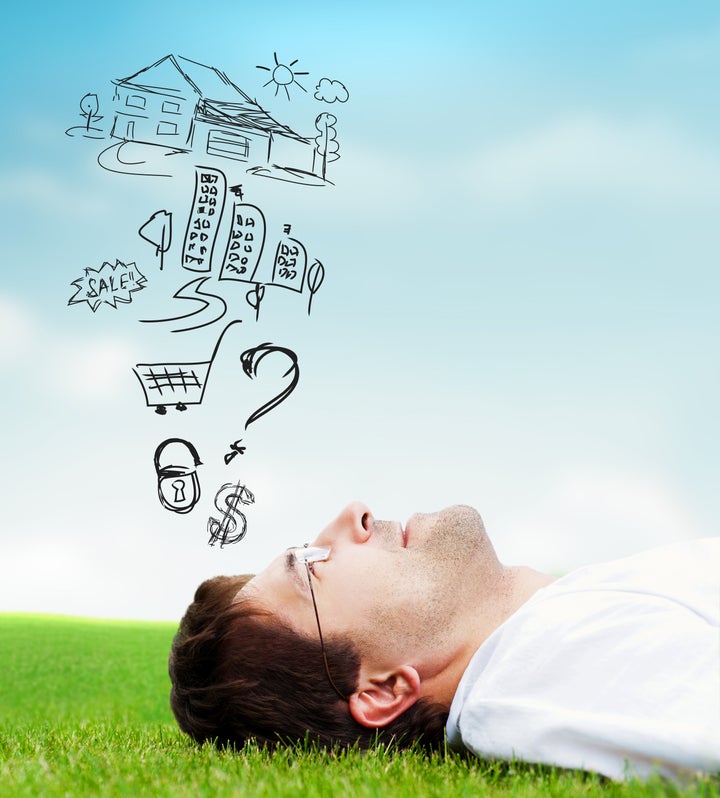 Photo Credit: Depositphotos.com
A typical definition of an entrepreneur is something like 'a person who sets up a business or businesses, taking on financial risks in the hope of profit.'
Once upon a time, that may have done as a description. But nowadays it hardly seems to capture the spirit of individuals who range from those with the Midas touch, like Richard Branson, to anyone who works for themselves, and everyone in between.
So what actually does it mean to be an entrepreneur? And why should many more professionals aspire to becoming one?
Certainly lots of us are going into business. According to the latest Office for National Statistics (ONS) figures, there are 4.6 million self-employed in the UK, higher than at any point over the past 40 years - with the rise in jobs numbers nationally since 2008 primarily due to more people becoming self-employed.
In the US around 6.6% of all reported jobs are on a self-employed basis with some areas such as marketing, management analysts and web development already showing an increase in numbers.
In a fast changing economy, where companies increasingly outsource rather than take on new employees, I believe this is a trend that's going to continue. If it does, then more and more of us will have to become entrepreneurial and create our own work.
Of course, this is nothing new. Before the Industrial Revolution 250 years ago, making and trading was the way to survive.
Fortunately, being an entrepreneur has now become much easier thanks to new technologies and the internet, which have reduced the risk of setting up in business significantly.
Lack of job opportunities has also driven entrepreneurial change and so made starting up your own business a much more attractive alternative.
Perhaps it's no wonder that in a recent survey for insurers Norwich Union, over 80% of 19 to 30-year-olds said they have considered, starting their own business.
Such changing conditions are also shifting beliefs. Now many who wouldn't previously have thought about becoming entrepreneurs are seeing it as a serious option. Television programmes like Dragon's Den, which showcase the entrepreneurial ambitions of 'ordinary people', fuel their desire.
So perceptions of what it is to be an entrepreneur are expanding. And going into business is no longer seen as just a young man's game. Now many thousands of experienced mature employees are choosing to start a business due to frustration, disillusionment and belief that having a job is not going to provide them with the security and lifestyle they need or want later in life.
In fact, it seems we are entering the age of the 'silver entrepreneur', with ONS figures showing that of those setting up on their own between 2008 and 2012, 80% were aged over 50.
At the same time, over half of those aged 31-50 questioned for the Norwich Union survey I mentioned earlier, admitted that they would like to become internet entrepreneurs.
So, if you weren't cutting deals in the school playground at the age of ten - the conventional picture of the successful entrepreneur - there's no need to worry, as you can still make it, irrespective of your age, gender, education, wealth or geography.
For me there is no doubt - self-employment is the future of work.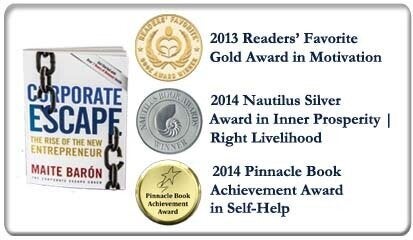 Maite Baron writes at TheCorporateEscape.com where she shares strategies to help you take control of your professional live. To get useful ideas, tips and the latest updates start by download 2 free chapters of Award winning book Corporate Escape The Rise of the New Entrepreneur here