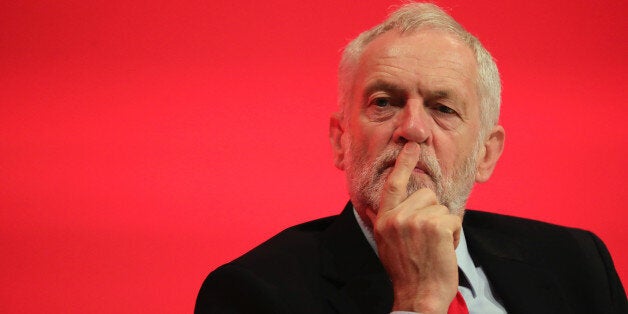 Something happened this week that perfectly illustrates what this government thinks of those it employs.
Without notice, and despite overwhelming opposition, ministers announced they were pressing ahead with further cuts to the redundancy terms available for public sector workers.
In the civil service, for those I represent, this means more cuts on top of ones imposed just a few years ago by the coalition.
Back then, my old mate Francis Maude said they wouldn't need to look at our redundancy scheme again, calling the changes "fair, affordable and sustainable".
His government went on to axe 90,000 civil service jobs.
The logic of this as a cost-saving exercise is that you don't reduce the costs of redundancy by a single penny if you don't make anyone redundant. So we know full well where this is heading.
From the outset unions, including mine, that represent the vast majority of civil servants made our opposition clear. And we were effectively barred from the talks with the Cabinet Office as a result.
Ministers insisted we could only take part if we agreed with the principles they were putting forward. What kind of negotiation is that?
Now, in a classic act of cynicism and bad faith, they have threatened to impose even worse terms if we don't sign up to the deal.
It neatly sums up the Tories that they think they can treat people this way, all in the name of austerity - that long discredited and failed political project.
What a contrast then to the approach taken by Jeremy Corbyn - who I'm absolutely delighted has been re-elected with an even bigger mandate.
Jeremy is opposed to these redundancy cuts - and has called for an end to pay freezes, privatisation and the Trade Union Act.
He has consistently said - and spelled out again in his excellent conference speech yesterday -- he wants to work with the unions, rather than seek to divide and weaken us, like the Tories want to.
He wants to involve us and talk to us about policies - something we are already doing with shadow chancellor John McDonnell on HMRC and tax.
We said supporting Jeremy's leadership was in the best interests of our members.
Just days after his re-election, this fresh attack on employment rights to pave the way for tens of thousands more job cuts - which we will obviously fight - provides real proof that we were right to do so.
Mark Serwotka is the general secretary of the Public and Commercial Services union (PCS). This blog first appeared on the PCS website, and can be read here