Having spent most of my life doing things that would actually enhance the ageing process, I often wondered when the right time was to start the battle against ageing. Prior to becoming an acupuncturist, I spent 20 years working in the fast paced world of banking. This meant lots of late nights, early mornings, high stress levels and unhealthy eating habits. When it was time for me to a holiday, my idea of relaxing was sitting in the sun at midday slathered in baby oil. I spent a fortune on ageing products, seduced by beautiful packaging and promises, but tackling the ageing process through my lifestyle wasn't something that I thought about until I was at least in my 40s, and by this time the strain of ageing had definitely started to show.
I decided to become an acupuncturist, after using the method to help conceive my children. I now practice traditional Chinese medicine and acupuncture at my clinics in London. Stepping into this world of natural health and wellbeing for the first time was a huge eye-opener, and started to explore more alternative anti ageing methods. Now when I tell people I will be 50 next year, there is genuine surprise, but truly I know that the changes I have made in my life have contributed to the way I look both inside and outside.
Many people think that Botox, and facelifts are the answer to ageing, but I genuinely believe that more natural approaches work just as well, if not better. These are my tips for natural anti ageing methods.
Yoga is fantastic for helping the body to remain young and supple, as well as helping cardio health, circulation, joint health, stress levels - it is a cure for almost everything. There are many different types of yoga but I practice Five Tibetans yoga, (Christopher Kilham's book, Five Tibetans: Five Dynamic Exercises for Health, Energy, and Personal Power. Amazon.co.uk). Rumour has it that even Bruce Forsyth is a fan. Having done this series of movements every day for the past four years for ten minutes a day, it changes you almost instantly, improving your mind, body and concentration. Almost straight away I found that it changed my outward appearance, so much so that my husband commented on it after just a couple of weeks of practice.
Many people use Botox injections to keep their youthful appearance. Whilst it may work for some, there are also many cases of people taking the smoothing effects a little too far. A fantastic alternative is cosmetic acupuncture, which I use at my practice in Balham. It's not a well-known practice, but the results are astounding in terms of making the face look younger. In a session, the practitioner uses acupuncture to tonify the internal qi (energy) and any underlying internal issues the patient has such as stress levels or unbalances in the body. Many patients say that they have never seen anything like the results they get from facial acupuncture, with some even noticing a different straight from their very first session.
Joan Collins recently said that when it comes to ageing, "You get the face you deserve", and in terms of diet, I couldn't agree with this more. Eating the right things is also essential to keeping skin looking young. Consuming lots of green tea vegetables, which are high in anti ageing multi-nutrients and antioxidants. Try to limited refined sugars (chocolate, cakes, biscuits!), as sugar has recently been show to be one of the key factors to contribute to the ageing of the skin. A glass or two of wine now and again is fine, but drinking too much and too often is extremely bad for the ageing of the skin. Alcohol has a very dehydrating effect on the body, causes puffiness, redness and broken capillaries in the face and is high in sugars and wasted calories.
Step into any high street supermarket, department store or chemist and you will be bombarded with anti ageing products which all promise to perform miracles on your skin. I've tried a few over the years, but my top-secret tip for skincare is a fantastic organic range called Marie Veronique (www.mvorganics.com). I particularly love their Anti Ageing Facial Oil, which has a wonderful effect and gives skin a beautiful natural and radiant glow. Best of all you know there are no nasty chemicals in an of their products
Most important of all, realise that anti ageing is not only about fighting the outward signs of wrinkles. It's about maintaining youthful levels of energy, which will both make you look, feel and act younger. Therefore if you are doing something you don't enjoy, you are less likely to throw yourself into it 100%. This is why I turned my back on my job in the city and become an acupuncturist. Even now, I still practice acupuncture on myself at least once a week to help myself feel better on the inside. If you feel better, you look better - it's as simple as that!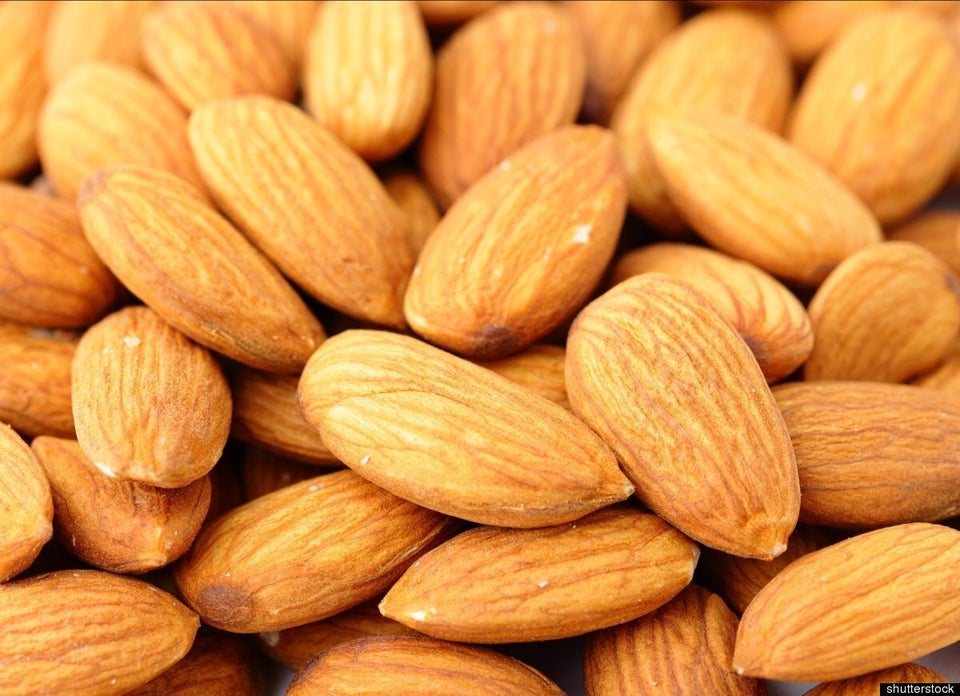 50 Of The Healthiest Foods