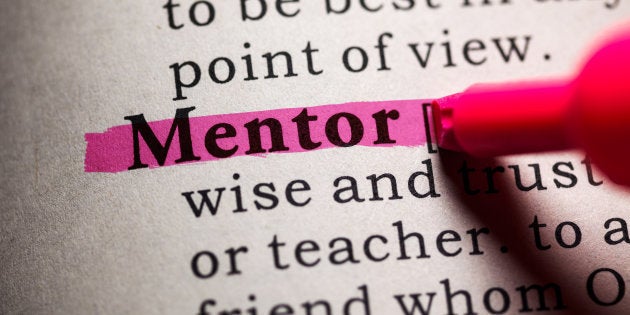 With Mandela Day around the corner and Youth Month just behind us, the critical challenge of serving and uplifting young South Africans is top of mind across the nation. During this time of year, conversations about government and NGO youth-employment and skills-development programmes are amplified.
Yet government and NGO programmes alone cannot create the paradigm shift that is needed to combat South Africa's devastating inequality. This is particularly true when it comes to addressing the more nuanced, person-centred challenges, which result from and perpetuate inequality, and which deeply impact young people's mental, emotional and physical well-being.
This is where the opportunity, and responsibility, lies for individuals, businesses and private-sector organisations interested in playing a part in creating a more equal South Africa. That opportunity is to create and foster a culture of mentoring, which recognises the lasting impact of engaging young people in direct one-to-one advocacy and sharing of knowledge, life skills and social capital.
For individuals, this means seeking opportunities to learn and participate in mentoring, while for organisations and businesses, it's about creating environments that advocate, enable and teach effective mentoring. South Africa's inequality problem goes far deeper than wealth disparity, and further even than the disparity in employment and education opportunities. Deeply-rooted generational trauma and social poverty feed and propel inequality.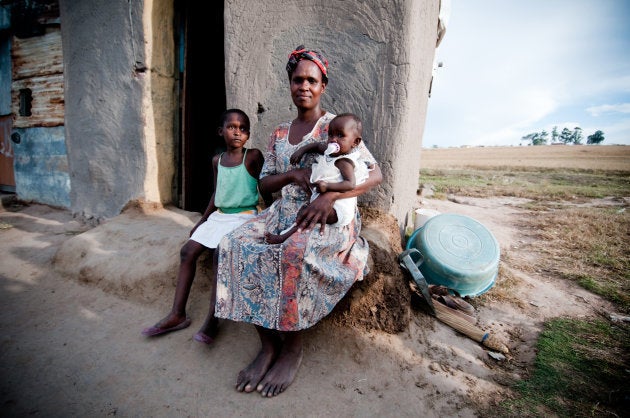 Consider the massive segment of South Africa's young people who have to beat the odds on a daily basis to simply stay alive. Findings from Statistics South Africa indicate that 90 percent of youth (age 15-34) deaths are from households earning less than R27,000 per year. Among young males, 43 percent of those deaths are due to external causes including accidental injuries, assault and traffic incidents. For young females, the primary threat is an infectious disease.
In light of these disturbing statistics, it becomes clear that the skills and knowledge many people take for granted, such as studying for and passing exams, searching for and applying for employment, or developing an exercise and healthy eating routine, are actually unique privileges and massive advantages. However, by fostering a culture of mentoring, we can begin to realise the powerful benefits of sharing and democratising such skills and information.
In addition to enabling the transfer of valuable life skills and knowledge, mentoring bridges generational and socioeconomic gaps, creating the united front that is needed to combat inequality.
Through 10 years of building and running a youth mentoring programme, I have continuously witnessed the lasting and profound impact that result from mentoring. For a young person, that impact might mean gaining enough confidence and self-awareness to maintain eye contact during a conversation, learning to drive and securing a driver's licence, or tapping into the mentor's professional network to land a dream job and launch a career. Regardless of what the outcomes look like, the benefits gained throughout the mentoring process inevitably make a lasting difference.
Soccer had consumed the life of one mentee. In terms of athletics, his mentor preferred cycling.
The first time they went out for a bike ride, the young man's first ride ever, he left his (seasoned cyclist) mentor far behind. The experience motivated the young man to continue pursuing cycling, and the pair progressed into training for a world-class cycling event. It wasn't the results of the competition that mattered, but rather the confidence boost and physical and mental health benefit the young mentee gained from conquering this new-found hobby. Not to mention the benefit of discovering a new, efficient means of transport.
During another mentorship, a mentee expressed a desire to work in hospitality, so her mentor arranged a job shadow opportunity in a top Cape Town hotel. While the mentee expected this to help advance her career path, she actually discovered that she did not enjoy the hospitality industry. With the support of her mentor, she was encouraged and motivated to pursue training in a different field instead. Through the experience and the mentor's advocacy and guidance, the mentee gained critical insights about thoughtful decision making, the importance of research, and about her own interests, all of which are powerful tools for career planning.
Recognising the invaluable opportunity that mentorship presents in the South African context are an important first step. That said, effective mentoring is a skill in itself, requiring specialised levels of thoughtfulness, dedication and curiosity. Therefore, the next step in creating and activating a culture of mentoring must be for individuals and organisations to seek opportunities to deepen their understanding of the mentoring process and hone their mentoring skills.
In addition to enabling the transfer of valuable life skills and knowledge, mentoring bridges generational and socioeconomic gaps, creating the united front that is needed to combat inequality. A culture of mentoring holds citizens and organisations accountable for the guidance and advocacy of all young people, giving way for a new generation of inspired and informed leaders to continue driving social change.