One should commend Nkosazana Dlamini-Zuma for accepting a nomination to run for ANC president.
Having lost to Cyril Ramaphosa by 179 votes, her dream of becoming the first female ANC president, not to mention the first female state president, remains a dream deferred.
More than 70 years since the party first accepted women as members, and 23 years since the dawn of democracy, the reality of a woman as leader of the party or country remains elusive.
The real loser is not Dlamini-Zuma, though. The ANCWL and women, in general, are the real losers.
As the dust settles, let us look at why Dlamini-Zuma lost to Ramaphosa:
1. Ramaphosa was Zuma's traditional successor
As Jacob Zuma's deputy president, Ramaphosa was his traditional successor –– a point that ANC national chairperson Gwede Mantashe was at pains to emphasise to Zuma, who had anointed Dlamini-Zuma as his successor.
One can trace the tradition from Oliver Tambo, who succeeded Albert Luthuli, and was followed by Nelson Mandela as ANC president. However, it was different with "OR", as Tambo was affectionately known, and Luthuli.
In 1967, Luthuli tragically died, and his deputy OR stepped in as acting ANC president. Twenty-four years later, he passed the presidential baton on to his deputy, Mandela. Thereafter, Thabo Mbeki carried it until Zuma beat him in 2007. In other words, the traditional odds were against Dlamini-Zuma.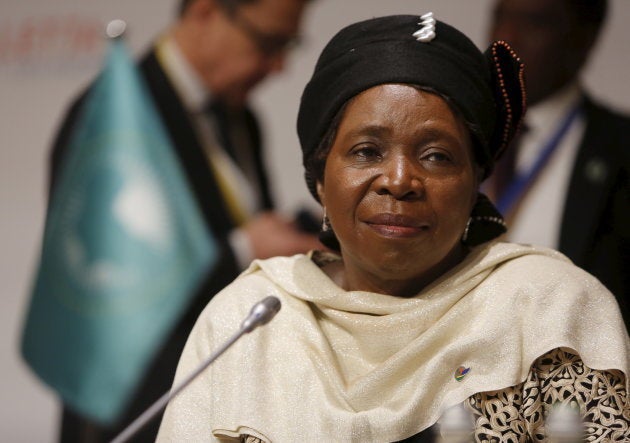 2. The time was not right for her
Take nothing away from Dlamini-Zuma, who is the first woman to chair the African Union (AU) –– she has the requisite leadership qualities to lead both the ANC and the country. However, it was not the right time for her.
South Africans, in general, cannot stand another Zuma as a president, even if she is a woman -- that is, a Zuma dynasty. A stigma of being Zuma's former wife added to the odds against her.
With an estimated 60 percent of ANC members being women, the ANCWL should have had a woman in every position in the top six.
3. Her association with rogue elements
Dlamini-Zuma once commanded a great deal of respect from South Africans in general as a principled leader –– but that was before Zuma anointed her his successor, and before her alleged association with the Guptas and other rogue elements came to light.
Those rogue elements include former ANC national spin doctor Carl Niehaus, a crook and liar of note, and ANCWL president Bathabile Dlamini, implicated in the social grants fiasco. By allowing those two in particular to run her campaign for the presidency, she compromised herself and lost that respect.
Unlike Ramaphosa, who had based his campaign largely on a phenomenon of state capture, the 68-year-old ran on populist charm –– projecting herself as the main proponent of "Radical Economic Transformation" (RET), a message that resonates mostly with more rogue elements –– including the so-called analysts on ANN7, a propagandist news network owned by Zuma's chief cheerleader, Mzwanele Manyi.
This, to some ANC members –– especially those vehemently opposed to state capture –– sent a message that she would protect Zuma and his neo-patrimonial coterie from prosecution.
5. Divisions within the ANCWL
Some ANCWL members complained that Dlamini imposed the choice of Dlamini-Zuma on them.
With an estimated 60 percent of ANC members being women, the ANCWL should have ben able to ensure a woman in every position in the top six. Instead, it went with only Dlamini-Zuma and Jessie Duarte, standing for deputy secretary-general.
As if that were not enough, the ANCWL aligned itself to a male-led faction, dubbed "the Premier League', comprising the ANC chairpersons in Free State, KwaZulu-Natal, Mpumalanga and North West.
Yet Bathabile Dlamini accuses the ANC of "having failed the women in this country" by electing only one woman in its top six. It is Dlamini and the ANCWL who have failed women, not the ANC.
To start with, she never supported Baleka Mbete or Lindiwe Sisulu, both of who also ran for ANC president. Mbete, who failed to secure a nomination, and Sisulu eventually backed Ramaphosa for ANC president. Sisulu took on David Mabuza for ANC deputy president, and lost by 379 votes.
Dlamini would not answer when asked whether she voted for Sisulu or David Mabuza . Clearly, Duarte, who is the only woman in the ANC top six, would not have been re-elected as deputy secretary-general if she had competed against a male candidate.
Although Cosatu and the SACP had backed Ramaphosa for ANC president, neither barred Dlamini-Zuma from addressing its events.
6. Failure to engage alliance partners
Although Cosatu and the SACP had backed Ramaphosa for ANC president, neither barred Dlamini-Zuma from addressing its events. Essentially, she failed to reach out to the alliance partners and convince them she was a better option.
Some alliance members hold a dual membership. They attended the 54th ANC national conference at Nasrec as voting delegates. To his advantage, Ramaphosa's slate included Cosatu deputy president Zingiswa Losi taking on Duarte for the deputy secretary-general role. She lost by 261 votes.
7. Irregular BGMs and PECs
In the opinion piece "ANC may be doomed to repeat its mistakes", I argue that a secretary-general who is a chief executive officer is often part of the triumphant faction. Regarding the 54th ANC national conference, I said: "It remains to be seen whether the Ramaphosa faction, which has nominated Mantashe as national chairperson, will emerge triumphant in December."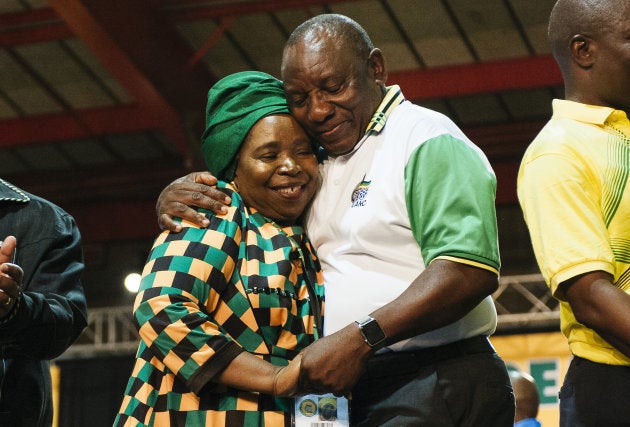 As the secretary-general, Mantashe was part of Zuma's faction at the 53rd national conference. He might not have manipulated branch general meetings (BGMs) and provincial conferences to favour Zuma, but he knows the loopholes.
Consequently, he might just as conceivably have tightened those loopholes for the 54th national conference, thus making it difficult for Free State, KwaZulu-Natal and North West to manipulate the BGMs and the provincial conferences in favour of the pro-Dlamini-Zuma faction.
The courts nullified certain BGMs in Free State and North West over irregularities. In addition, the courts nullified provincial executive committees (PECs) in Free State and KwaZulu-Natal. Consequently, the two provinces lost 54 PEC members as voting delegates.
The delegates from Free State and North West, where the courts had nullified certain BGMs, also could not vote.
** Molifi Tshabalala is an independent political analyst.