Two weeks ago... the rug was somewhat pulled out from under my feet, when I was spectacularly dropped as one of the faces of L'Oreal's True Match foundation campaign.
This came in response to a Facebook post that was written a month prior, in which I called out white supremacy, systemic racism and white privilege.
This post was screenshotted, taken out of context and sent to the Daily Mail.
The post then went viral, as I was the first transgender model to be signed to the brand in the UK.
It then became worldwide news, being reported by pretty much every media outlet in the world, printed on front pages, discussed on television and social media timelines. Essentially I was being buried by the conservative press.
Then a conversation started to form in the liberal media about what was REALLY going on... How my message had been twisted intentionally and ironically what I was calling out was now happening to me and playing out in front of our eyes.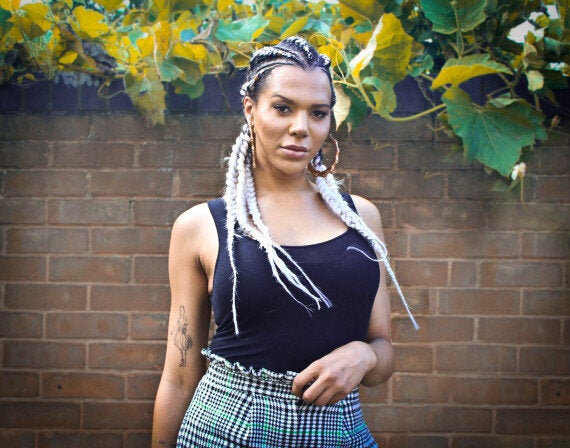 Faced with a sink or swim situation, I was invited onto every major television network to elaborate on what I meant in that Facebook post.
I took up every opportunity I had to state my case and stand in my truth. I didn't back down, despite immense backlash from the public and right-wing press.
I've received threats of death, rape and violence, anonymous phone calls and friends selling me out. But it's only made me more and more determined to refine my message, educate people and get my true message out there into the world. That we live in a racist society and largely not owning up to it or discussing why things are the way they are for people of colour.
So that's where I'm at right now... Still very much in the eye of a media storm, but I'm definitely starting to see the future coming into focus. Over the next nine weeks I'm going to be giving you an insight into future projects, where my views come from and how I hope to refine my message into a message that can push us forward together and bring about real change.
New Activists is a new HuffPost UK docu-reality series that follows the lives of a unique and aspirational cast of young activists in real time. They are loud on social media, they are marching on the streets and they are challenging the status quo. New Activists tells the stories of the next generation of people who are changing the world
To receive regular updates on the New Activists to your inbox, sign up below...