Friday is World Malaria Day, an opportune moment to recognise the recent, remarkable progress to save lives from malaria as well as the challenges ahead as we forge a path to sustain success against one of the world's oldest preventable killer diseases.
Recent months have fuelled my optimism for what can be achieved through effective global partnerships: At the end of last year I joined world leaders in Washington for the Global Fund's fourth replenishment conference where record funding of $12 billion was secured with contributions announced from 25 countries, including my own as well as the European Commission, private foundations, corporations and faith-based organizations. This increased support is to be celebrated and I was particularly impressed to see President Obama and UK Secretary of State for International Development Justine Greening deliver exemplary leading pledges, encouraging other donors to step up and share the responsibility and opportunity. It was inspiring to see so many other developing countries benefiting from the Fund's work joining me in making pledges of support, showing the value they place on the future of the Fund.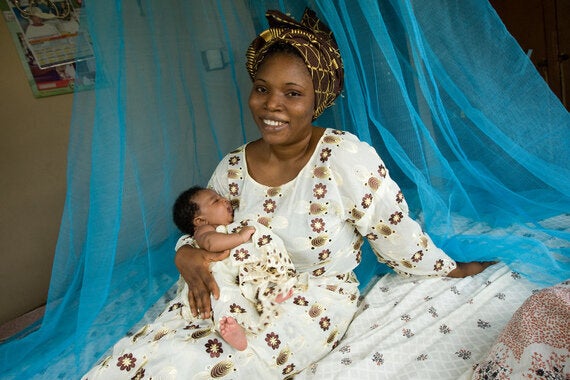 (c) M. Hallahan/Sumitomo Chemical - Olyset Net
In Nigeria alone, the Fund has supported the distribution of over 52 million insecticide treated mosquito nets to help people sleep protected from malaria, and medicines to help us to treat over eight million cases of the disease. This transformational support is critically needed to help us tackle our immense burden of disease. By helping improve people's health and wellbeing the Fund's support is also helping increase productivity, moving Nigeria closer to our long held ambition to become net donors rather than receivers of aid.
This replenishment conference reminded me of the many reasons to be positive about the future, a sentiment that was reinforced in December 2013 with the latest figures from the World Health Organisation showing the impressive progress being made against malaria, with child death rates in Africa now more than halved since 2000 and over three million children's lives saved. This underpins my determination for accelerating progress. I hope the time will come in my lifetime when we no longer have to worry about children dying from malaria as I did as a 15 year old carrying my very ill 3 year on sister on my back for 10 kilometers to seek medical help.
I'm encouraged to see long term partnerships coming out of Africa, including through the African Leaders Malaria Alliance. Nigeria joined with over 45 other Heads of State and Governments and together we draw on our individual and collective power across country and regional borders to keep malaria high on the political and policy agendas. We also share best practices and enable a forum for high-level, collective advocacy to ensure an efficient global procurement system with an emphasis on funding manufacturing and distribution. The remit remains urgent: malaria claims the life of a child every minute. In Nigeria, we're at the epicentre of the malaria burden and feel the impact acutely with around 500 children losing their lives to malaria every day. As a mother myself and more recently a grandmother, I find this devastating. No parent, anywhere should lose their child to a preventable disease that costs less than £1 to treat.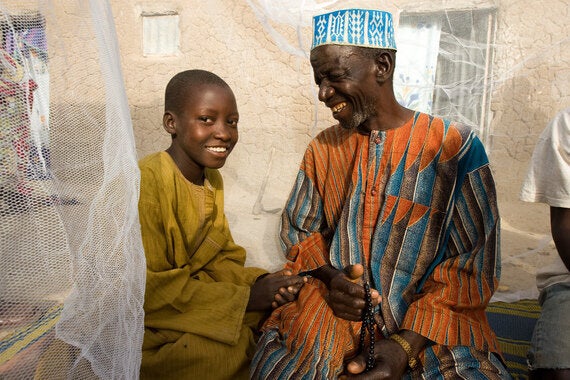 (c) M. Hallahan/Sumitomo Chemical - Olyset Net
The economics of malaria is a major factor for consideration. For millions in Africa, malaria is a barrier to economic and social development and mobility, keeping them trapped in a cycle of poverty. The financial constraints are eye-watering: African countries with a heavy malaria burden, can spend up to 40% of their public health budget treating malaria and the disease also has a major impact on economic development, limiting national economic growth by an estimated 1.3% each year.
This World Malaria Day we have the opportunity to continue to dismantle malaria's grip on African households and indeed entire economies. In doing so, we will help release the potential of future generations to flourish and move our world decisively to a healthier, more stable and prosperous future.
Popular in the Community