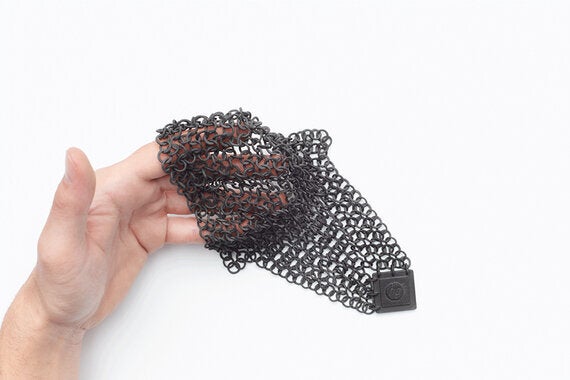 After years of hype, the 3D printing industry has reached a tipping point, where it is set to become a real alternative to traditional manufacturing processes.
The demand is here, with 42% of manufacturers expecting to use 3D printing for mass manufacturing in the next 3-5 years. Already major brands such as BMW, Nike and Johnson & Johnson are looking at 3D printing as a means to produce custom parts. And the technology is here. For instance, HP last year launched commercial grade industrial 3D printers which can produce parts 10 times faster and at half the cost of the previous generation of 3D printers.
This demand and supply boom puts 3D printing on the brink of taking a significant slice of the $12 trillion global manufacturing industry. However, there is an obstacle that needs to be overcome to unlock its full potential: there is an urgent need for a transfusion of fresh blood if this nascent industry is to thrive and mature.
We need new champions of this technology who can help manufacturers understand the impact it can have on supply chain and product design. To create these leaders of the future we need to educate and inspire the next generation of designers and engineers to ensure we have the right talent to continue to grow the industry.
In a recent UK study, two out of five manufacturers reported they are already worried about being left behind as we move into the fourth industrial revolution, where new, smart technologies, will dominate, and we need to act now to alleviate these fears. As we enter this new era, the global economy will undergo a major transformation. The structure of employment will be unrecognisable to workers of today. The World Economic Forum predicts that 65% of children today will grow up to work in jobs that don't exist yet.
Education institutions at all levels need to embrace the change. New curriculums are needed that teach technological literacy, equipping students with the skills needed to succeed in this new era of digital, computer-assisted design and manufacturing. Programming, technology- and user-experience design, and equipment operation and management will be valued skills, along with cognitive abilities like creativity and logical reasoning. Yet concerningly, a report emerged last month that 87% of schools with 3D printing technology have to limit their students' access to it, citing lack of guidance, resources for materials or ability to manage access as key reasons.
At tertiary level, more specialised courses are needed to teach students the engineering and design skills they need to work with 3D printing, including a better understanding of the mix of tools and materials required. It takes time and effort to master these skills and getting hands-on experience of visualising components in 3D and effectively applying designs into a build are vital to help develop confidence, ability and understanding.
But education is just the starting point. Training needs to continue from the start of employment, to enthuse young people about the 3D printing industry so they become advocates throughout their careers.
Internal training programmes are vital to allow employees to continue to develop in-depth expertise in 3D printing. Sales teams need to understand the unique values of 3D printing within different industries and how it stands apart from all manufacturing processes that have come before it. Engineers need to learn how to design for both traditional and 3D printing processes, so they can ensure that they choose the right set of manufacturing tools for each job.
We need evangelists to encourage companies to explore the benefits of 3D printing, from more efficient use of materials, to simplifying the supply chain, reducing the need to keep huge inventories of spare parts and easier ways to fix and upgrade products.
3D printing has the potential to change the world in which we live, starting off in industrial sectors, but eventually cascading down from factories and warehouses into our homes. But for this revolution to gain and retain momentum, it is vital that we work to inspire the next generation of creators, who will be tasked with turning its promise into reality.
Related