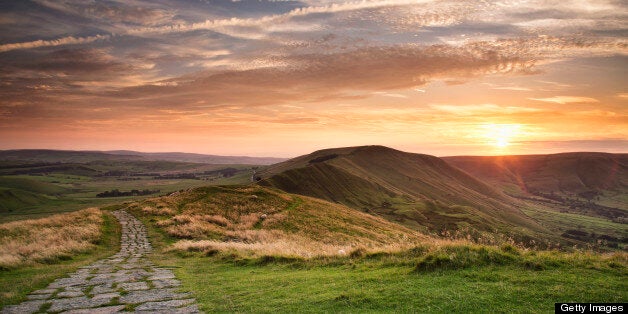 Devolution has been one of the core policies of the Conservatives since regaining power in 2010. It will be one of the greatest downward transfers of power from Whitehall to the regions in English constitutional history. However, in light of the other monumental constitutional change that is going to take place, Brexit, not to mention the recent change in administration, where does this leave English devolution?
It's well known that Theresa May is not as fanatical about Metro Mayors as Osborne or Cameron. It's still uncertain if Mrs May will do away with the position but policy surrounding them is already differing from that of the last administrations. Downing Street have said areas that did not want an elected mayor would not have one forced upon them. However, out of all of the devolution deals struck to date, having a metro mayor has been a requisite. Number 10 press office insists this does not represent a change in policy despite obviously representing one.
Mrs May's primary concerns regarding English devolution is that she's nervous about giving senior Labour politicians a platform and giving them the opportunity to consolidate and reinforce their fragmenting heartlands. She is also anxious about the local hostility being created over the imposed mayors.
In spite of allegations, Mrs May is going cold on Metro Mayors, yet she has not abandoned English devolution plans. Gears continue to whir in Parliament to enable mayors to be elected in May 2017 and Mayoral candidates have started to be selected. Furthermore, her cabinet appointments are telling on what her plans for English devolution may be.
English devolution was at the heart of Greg Clark's agenda whilst he was at the DCLG. In his view, regional devolution was to be a driver for house-building and infrastructure investments; but fundamentally regional growth to balance the UK economy which is dominated by professional services in the south east of the country. In this aim, he was vehemently supported by Cameron and the treasury.
In his new role as Secretary of State for BEIS, Clark's drive for decentralisation is set to continue and devolution of economic powers to regions will be a priority for this new department and at the heart of the new government's Industrial Strategy. BEIS has also announced that each of their ministers will have specific areas for which they are responsible as 'local growth champions'.
Replacing Clark as the new DCLG Secretary of State is Sajid Javid; his priorities for his new role "are to build more homes and ... devolve powers to local areas". Indeed, in his previous role as Secretary of State for Business, Innovation and Skills he was seen as a 'devolution champion', helping to give local authority more power over skills and apprenticeship policy. Seen as a close ally of George Osborne, Javid shares his desire to see powers devolved so he's unlikely to allow devolution policy to falter now.
The role of Minister for the Northern Powerhouse in the Department for Communities and Local Government (DCLG) has been kept and is now held by Andrew Percy. A Yorkshire MP and former local Councillor in Hull, Percy believes in decentralising responsibilities and powers to local government and has already started touring northern cities and regions.
There's still a question mark over the new Chancellor of the Exchequer's dedication to devolution but if appointments are anything to go by, Jim O'Neill has been appointed Commercial Secretary to the Treasury. O'Neill is a furious advocate for devolution, and a former chair of the Cities Growth Commission. He will be responsible for city devolution, including the Northern Powerhouse and industrial strategy.
In light of Brexit, it would be easy for English devolution to be forgotten about but at this time, more than ever, English devolution is tremendously important for the UK's future. If Mrs May allows all the surrendered EU powers to reside in Westminster and not the regions, she will oversee the greatest centralisation of power since the Blair era, undoing what the Conservatives have strived to do for the last six years - diminish central government. Before Article 50 is triggered, Mrs May needs to ensure that regional government is equipped in understanding, structure and oversight to take on the extra powers and responsibility that Brexit will bestow.
While there are strong indicators that English devolution will be at the heart of this Government's growth strategy, a clear commitment needs to be made by Number 10 and 11 that the process of devolution is not being kicked into the long grass and is set to continue. Conflicting messages and vague assurances could undermine the process and at this time of economic and democratic uncertainty, the business community and local government need some guarantee that the Government has an industrial strategy for the whole of the UK and plan for Brexit and beyond.