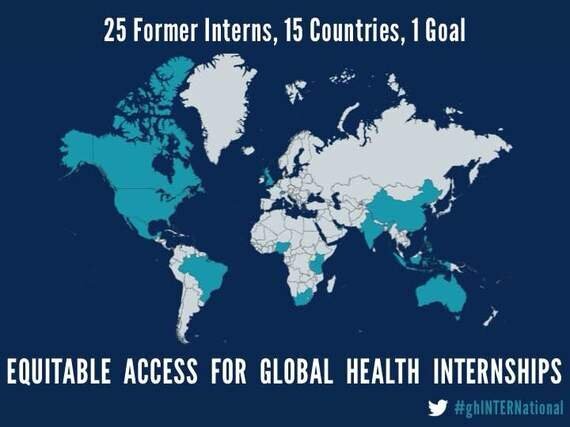 The world needs a global health guardian, a custodian of values, a protector and defender of health, including the right to health.
Dr Margaret Chan, Director-General, WHO
The right to the highest attainable level of health is a basic human right. Without health, people simply aren't able to fully exercise their other rights: to work, to have a family, to decide on the society they wish to live in. Health is at the centre of all of our lives. Achieving such a high level of health requires many things: access to affordable and quality healthcare, adequate nutrition, freedom to move and exercise, and good environmental conditions. Each of these demands could take up a post to themselves; however, I wish to focus on the high quality of training that health professionals need in order to promote the health of their people.
Such training opportunities must be available to all, not only to ensure that the right to health (and thus all other rights) is fulfilled, but also to work towards a world where a person's health is not defined by where they were born. If we are to achieve the United Nations' post-2015 Sustainable Development Goals, including promoting wellbeing for all, we must achieve equitable access to global health training opportunities.
The central organisation in global health, the World Health Organisation (WHO), offers such training every year, in the form of internships at its Headquarters in Geneva, Switzerland. Each year around 600 young health professionals intern at WHO-HQ, working in every WHO department, on projects from road safety to cancer prevention. Not only do interns make valuable contributions to the work of WHO, but they also gain a huge amount of skills and insight into global health systems, which they take back to their home countries.
However, there is a crucial factor that prevents many of the world's young health professionals from participating. As at many international agencies, WHO-HQ internships are unpaid, and Geneva is amongst the most expensive cities in the world. And it shows: in 2013, just 20% of interns were from low or middle-income countries. Clearly, huge swathes of our global community are completely unrepresented amongst WHO-HQ interns. This is impairing our efforts to deliver high quality health care systems to all the world's citizens. In so doing are we not denying their human right? This underrepresentation is even more worrying given that 85% of the global burden of disease is in developing countries, and interns from these countries are largely absent from WHO-HQ. LMICs have an unmet need for well-trained young health professionals with skills and experience in the international arena.
A group of former WHO-HQ interns, with the support of several organisations, has decided to challenge this. We've launched a Kickstarter campaign to support two bright candidates from low- and middle-income countries to intern at WHO-HQ. We will create a short video documentary and written report of the issues surrounding global health internship access, to raise awareness and put the voice of these young candidates at the centre of the debate. This won't solve the problem, but it is a crucial move in the right direction for an issue that can no longer be brushed under the carpet: It must be confronted head on.
Talented health professionals from across the world are our greatest hope for realising the universal right to health in an increasingly challenging world. For this to happen, equitable access to global health training is essential. For if WHO is to be a truly global guardian of health, its workforce, and thus its interns, must be global too.
Please support our campaign here, donate what you can and share the message.