Have you run out of tricks convincing your child to do their homework and hit the books? Parents today have a harder time getting the kids to study given all sorts of distractions like cable TV, online games, and a multitude of gadgets.
If you want your child to be an achiever and be a stellar student, don't limit him to the walls of the classroom. Extend the learning to your home and turn a small space into a study area that is both vibrant and inspiring. Do not worry about space issues or one corner veering away from the theme of your home. There is always a way to do it. All you need are materials off the shelf, some effort, and some creativity. If you can imagine it, you can do it. Anything for your kids should be well worth it.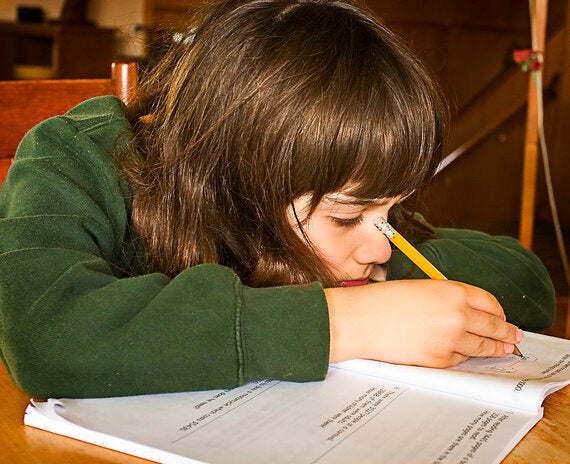 Photo by Randen Pederson via Flickr, Creative Commons
Here are ways to turn boring study areas to whimsical and fun corners:
The first question is: where will you assign a study corner? If the kids' room is just about right to fit a bed, there's always the living room, a corner just above the stairs and underneath it, and even the kitchen.
Making use of small spaces is the ultimate test of setting up a study area, which is often not part of the design or architectural considerations. But remember that there is always a way to get around it. After all, it should not take up much space of your already space-challenged home.
Find or customize a storage with a desk that can be turned into a study nook. While you can use the top level as storage for clothes, toys, and books, you can set up the desk as study corner. You can also just take the doors off an old closet and line the walls with patterned wallpaper. The divider in the closet can serve as the desk. Just pull up a chair and it's ready to go.
Think about setting up an adjacent workstation just outside the kitchen. It creates that independent vibe but also keeps the children close in case they need help with homework. You may also extend the kitchen counter with a tiny desk perfect for kids who still need supervision. Another option is that corner near the refrigerator that is often unoccupied.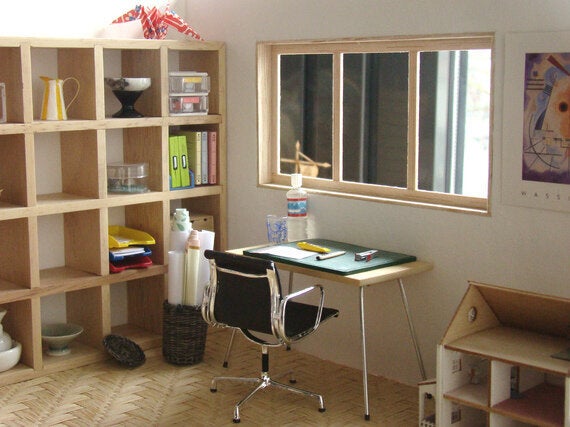 Photo by Stéphanie Kilgast via Flickr, Creative Commons
There is also always a little corner in the living room that you can spare. There is the corner just at the window. The lighting is natural and it also comes with a view. You can also dedicate an area just beside or behind the couch.
The space underneath the staircase is often neglected. Why don't you put a small table or install a floating desk and turn it into an efficient study space? Hang some open cabinets on top for book storage.
If you are really short on space, you can use a ladder-rack and turn it into a homework station. Choose the ones that have wide steps to serve as desk and storage for books. The ladder-rack turned study desk can be stationed up against the wall and fit in the tiniest corner.
There are also easy-to-install wall-mount desks that can even be folded up. It is compact and has storage. They are also very easy on the eyes and practically do not take up any valuable space.
You can also turn a cabinet into a study corner which you can close when not in use to save space and hide it for aesthetics purposes. What is great about this are the built in dividers and storage that can hold all sorts of school stuff. Remember to provide proper lighting and plaster some colorful patterns.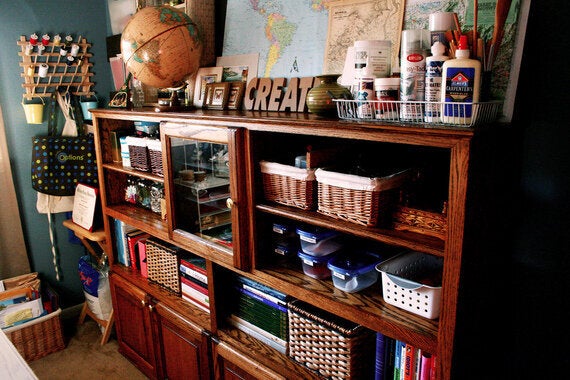 Photo by Christy Sheffield via Flickr, Creative Commons
Among the most popular space-saving designs now are a bed and study in one. Have the regular double deck bed customized so that the lower portion is free to serve as a study area. It is the ultimate kid's room. It's fun and practical. It also allows your kid to doze off when he gets tired. As much as you can, fill the floor space with relaxing stations where the child can sit, stand, and stretch to get those creative juices flowing.
Another design is to install floating shelves at the top of the bed that extends to a small table beside it.
The secret to a fun study corner are cabinets and storage. Install as many as the space allows. This will keep the study area organized and clutter-free. The storage will not only be used to shelve books but also some fun stuff like a few toys and their artwork to keep the study area colorful and exciting.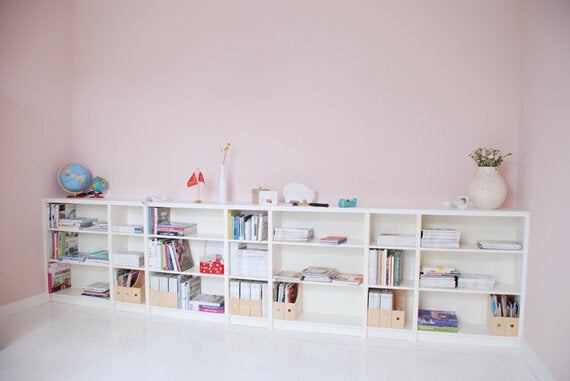 Photo by Yvonne Eijkenduijn via Flickr, Creative Commons
There are space-saving storage hacks that are both practical and fun. You can pin small baskets at the side of the desk or cabinet to hold notebooks. You can also mount colorful plastic cups on the wall to hold pens. A string or a rod can be used to hang books or clip pictures.
If your study area is too small to store all books, store them somewhere else like under the stairs.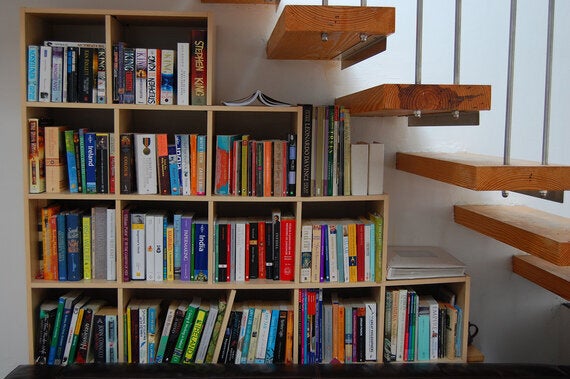 Photo by Girish Gopi via Flickr, Creative Commons
Keep your kids motivated by keeping their area bright and vibrant. Don't leave the walls blank and empty. You can mount a corkboard where they can pin their artwork and place reminders. They might also want to pin some pictures that make them giddy. You may cover the corkboard with some patterned paper to make it more colorful. You can also use the board to pin your inspiring and encouraging messages to keep them going.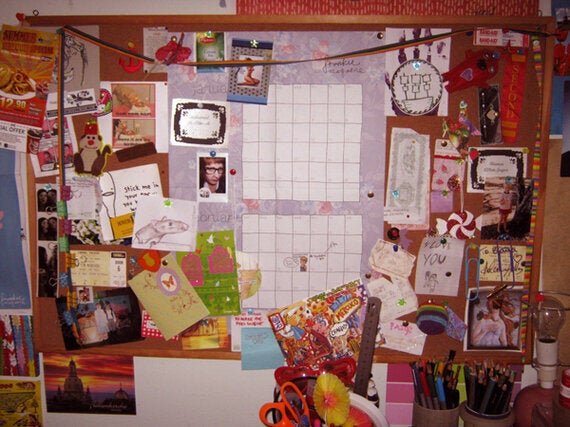 Photo by Bianca J via Flickr, Creative Commons
Studying does not need to be stiff and boring. It also doesn't always have to be done strictly inside a study room that always looks like a toss between your dad's office and your grandpa's library. All you need to set up a study corner are a table and chair anyway. It is up to you to make it so fun and exciting that your children can't wait to get back to school and do their homework.
Related