Everyone has a travel bucket list: a list of places to see and things to try before they die. Travel isn't just a strategy for accumulating photographs but the ultimate adventure for the body and soul. A 2013 UK survey revealed that 53% of 22million people put travel on top of their to-do and bucket lists, ahead of having a baby or buying a house. But as to how many will actually get to see the world is another story. Let's face it, the idea of travelling the world can be intimidating. The requirements sure are demanding - time, money, and travel documents can make anyone shirk from the dream. Not everybody can be Anthony Bourdain or some lucky student with a grant or scholarship programs to study abroad.
The 2013 "Education at a Glance" report of the Organization for Economic Cooperation and Development (OECD) found that nearly 4.3million students are enrolled in university-level student programs outside their countries. Asian students, mostly from China, India, and Korea, represent 53% of foreign students worldwide. The United States and Europe are the most common international study destinations. Getting a degree from another country is truly exciting but knowing that you get to travel at the same time will blow your mind.
As a student, you are probably on a budget. And even weekends can be tight. But are you just going to let the months and years pass without going out there? Hell, no. Here are awesome travel tips while studying abroad.
Buses and trains are your friends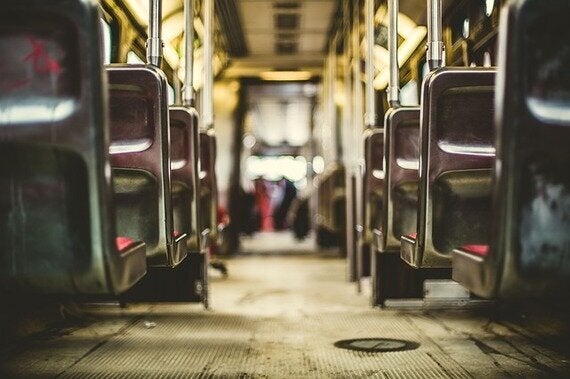 Photo courtesy of Unsplash via Pixabay
Budget airlines and cabs are nice and convenient. But you are a student and probably can't afford these modes of transport. Travel creatively and don't burn your allowance with "tourist rates" imposed by cabs. Look into trains and night buses. Even carpooling is an option when travelling with friends. Do your research and pick the right day to travel. Go when there are local events and festivities like the Carnival in Venice, for example. Buses and trains may take more time but if you really want to get to know the city, do ride with the locals.
Free sight-seeing, anyone?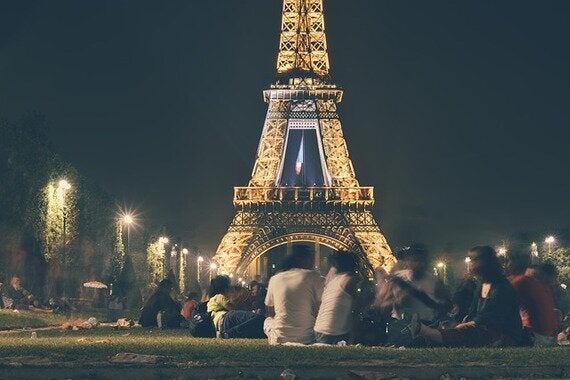 Photo courtesy of stokpic via Pixabay
If you want to understand what "the best things in life are free" actually means, go see the Eiffel Tower at night. Yes, that's free. A lot of open spaces, world famous parks, and museums will not cost you a buck. This is actually a good way to beef up everything you are learning in the classroom. Studying abroad is such an enriching experience to just limit in the campus. A museum or a public library is possibly nearby, take time to visit.
Travel light, travel smart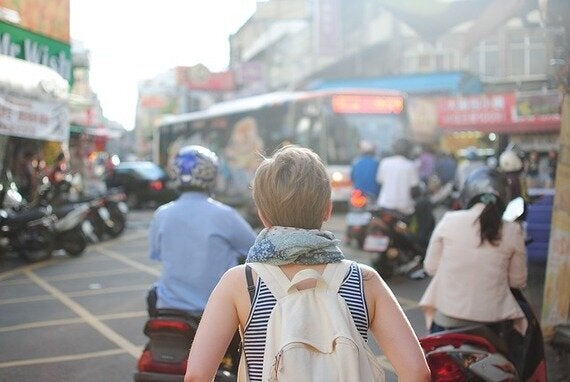 Photo courtesy of Unsplash via Pixabay
Of course, how can you not pack that summery dress you bought in a mall sale? Or that designer jacket that makes everybody swoon? And don't forget those knee-high boots!
It's more or less a six-month journey and you want to make sure you have everything. Well, if you want to know about it, travelers actually don't need half of the things they pack. You won't either. Overcome over-packing and make your life less miserable. Diversity Abroad, one of the leading international organizations, have several useful tips for student-travelers who want to travel light and still be fashionable.
Among them is to make a list especially for those who believe that bringing everything is the solution to "in case I miss anything" dilemma. In packing clothes, pick all the clothes you want to bring. Then think long and hard. Afterwards, put half of it back in the closet. There are laundry shops everywhere and as a real-life Carrie Bradshaw, you probably know how to use a classic white tee in four different ways. Start with essentials, mind the weather, and what is deemed "appropriate" in that country.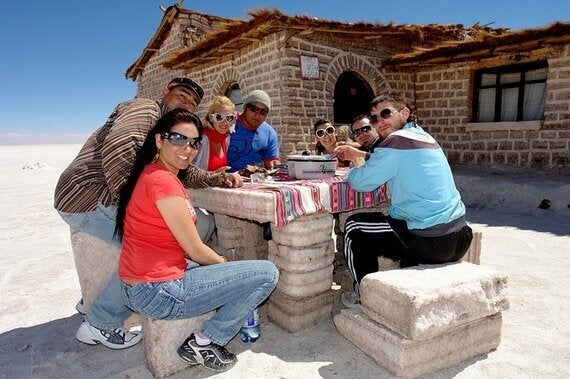 Photo courtesy of oscarwcastillo via Pixabay
Traveling alone has its own benefits. But if you want to be safer and have more fun, it is best to travel with friends. If you happen to make friends with a bunch of other travelers while on the road, you can spend some time with them. It can also be cheaper that way because you get to split transport and meal fees with the group. It's always more fun to have some company when you travel.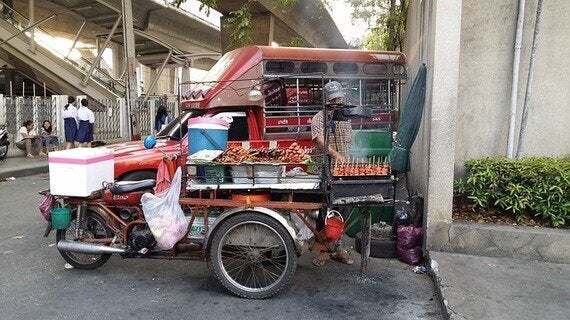 Photo courtesy of spinheike via Pixabay
Leave your brands at home (unless medically necessary) and try to blend in with the locals by buying local. Eat local, too, and push your palette's boundaries. Watch and learn from the locals and take their lead. Even learn a new language!
Stay away from tourist traps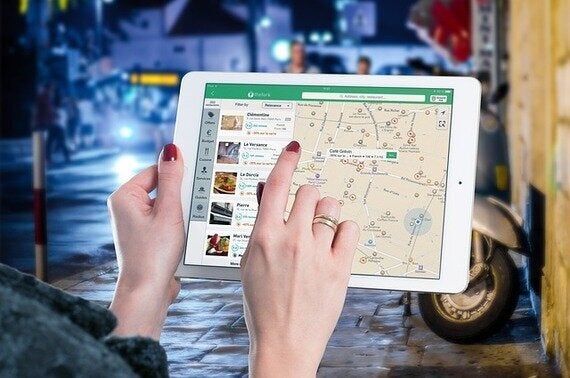 Photo courtesy of FirmBee via Pixabay
Pizza parlors, tea places, and restaurants very near famous tourist spots are usually priced unreasonably. Avoid them. If you came for The Colosseum, then take a look at The Colosseum. But when you feel like grabbing a meal, go outside these areas. Souvenirs can be bought anywhere, too. This is also a good way to interact with the locals more.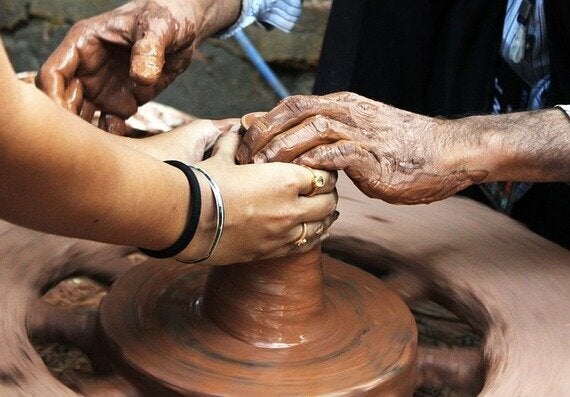 Photo courtesy of PDPics via Pixabay
If you are in Spain, attend salsa dancing classes. Every city has that unique activity you can do -wine making, pottery, street art, etc. (sometimes for free). This will leave a more meaningful imprint than any of the tourist souvenirs ever could. Studying abroad is not all about a diploma but also learning to live like the locals, loving the culture, and appreciating each city or country's uniqueness.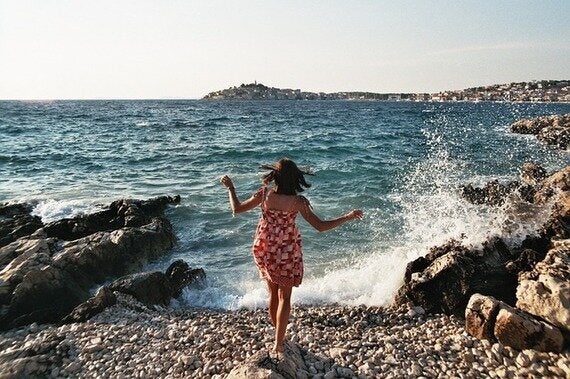 Photo courtesy of Unspalsh via Pixabay
Wherever you go, that's where you are. A tourist sees what he plans to see but travelers see what's actually there. Have the mindset of a traveler when you study abroad. You never know how unique and lovely one quaint and old coffee shop is if you are too busy getting to a theme park. Take it easy. Stick to your plan, sure, but don't walk past everything else like you are running for a bus on a busy Monday morning. It's okay to bring your selfie stick but always take a minute to see the world beyond the lens of your phone's camera.
Don't be afraid to get lost. This is not to say that you wander off at 1AM but exploring is also about trusting your instincts. An itinerary not followed down to every detail should not get you down because you will be missing the whole point. Remember that sometimes the best laid out plans are the ones that suck. So go out there, have fun, learn, and live.