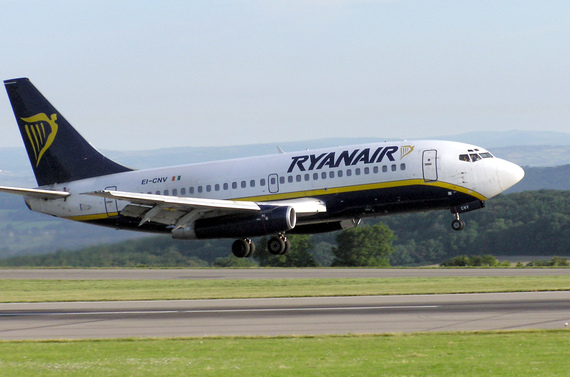 You hear a lot in my line of work about how to handle a crisis. In a year like this, you hear about it even more. Uber. Pepsi. United Airlines. The list goes on. But it was a different airline that found its way into the news this month: Ryanair, who had to cancel up to 50 flights a day after 'messing up' the holiday rosters for their pilots. It was an embarrassing slip-up but not something that Ryanair couldn't bounce back from quickly. And in spite of that, here we are, weeks later, and the crisis has only become worse.
On the Monday after the news emerged, Ryanair's shares fell 2.4%. Commentators agreed that the direct short-term impact on Ryanair profits would be inconsequential, but that diagnosis changed soon after. What quickly became obvious to anyone in my business is that the Ryanair situation is a case study in how not to handle a crisis, and what poor crisis management can lead to. The first issue was the explanation. In lieu of giving a clear and precise statement accepting responsibility and pledging action, the airline offered a vague, feeble explanation that seemed to blame everything except the airline, from striking French air traffic controllers to thunderstorms. The closest thing to an acceptance of fault and a genuine apology came from Ryanair's marketing officer. 'We have messed up in the planning of pilot holidays,' he said. Good effort.
It's intelligent for businesses or individuals to proactively look, in most cases, to control the narrative before the story spirals out of control and is flooded with phrases taken out of context, misleading stories or full-blown inaccuracies. It isn't intelligent to fail to supply relevant information that a perfunctory check by a journalist will uncover. For example, it was quickly discovered that Norwegian- a Ryanair rival - had hired 140 Ryanair pilots this year. Even if this wasn't the reason that Ryanair couldn't cope with the pressures that led to the crisis, everyone now assumes it was.
Dealing with the reaction from the wider public is one thing, but dealing with those immediately affected by the crisis is quite another. A full list of the planes that wouldn't be flying didn't appear overnight, for example. The result? Unnecessary confusion and concern for the 98% of passengers who could fly. It isn't surprising that Ryanair had to field calls from thousands of angry people demanding to know whether the holiday they'd been so excited to go on would have to be called off.
And Ryanair's woes continue. This week, it was accused of 'persistently misleading' its passengers first after chief executive Michael O'Leary told passengers that it was not obliged to arrange new flights for them, and then by the airline's failure to inform passengers that they could be rerouted with other airlines after cancellations. Then, in the middle of all this, Ryanair passengers took advantage of the attention to voice their own concerns about working conditions. One current pilot told the Guardian that if his colleagues and he can unionise, they may 'work to rule', condemning the airline to further cancellations and delays.
It didn't have to be this way. Ryanair is a powerful business that would not have been dragged through the mud every week if it had followed the most fundamental laws of crisis management in the wake of its error. As it is, its stock is in free-fall, its key brand metrics are nosediving and the whole operation risks falling out of the sky. And all because of a problem of its own making.