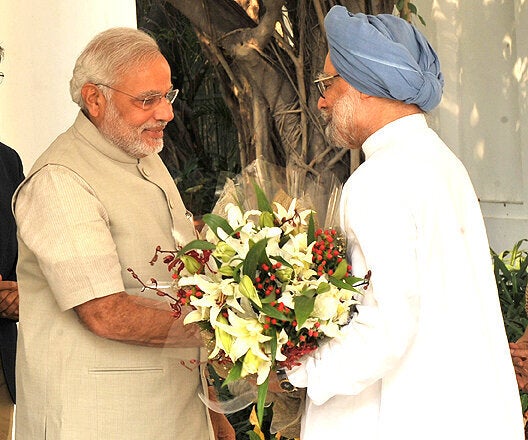 Maximum governance, minimum government. India's new Prime Minister Narendra Modi said that he was forming a cabinet based on this principle. He would seek to shrink the "top layers of government". In doing so, he would prioritise the speed of government decision-making, which has slowed development over the past few years.
And now an upcoming delegation of senior Indian business leaders to the UK looks to capitalise on the momentum created by the new government, by forging greater economic links between the two countries.
To forge these links, India itself first faces significant challenges in lifting itself to a path of higher sustained growth. India needs to alleviate food inflation through better production and distribution. The central bank governor Raghuram Rajan has himself identified this as a top priority.
India needs to build confidence for business - investors need to believe in the "India Story" once more. This is crucial to meet the $1 trillion target for infrastructure spending in five years. The government needs to cultivate a non-adversarial, conducive and fair tax regulatory environment, where retrospective taxes, such as the hugely damaging Vodafone tax dispute, are avoided.
India needs effective decision-making and implementation at the highest level, aided by technology. Seconds after being sworn in as Prime Minister on 27 May, the PM's website was relaunched by Modi, while his Facebook Page hit 1million Likes within days of going live.
India needs job creation. The average Indian will be 29 years old in 2020. This is the world's greatest resourcing opportunity - ever. But only if India successfully skills 50m people a year between now and then.
There is evidence that the new government has emerged from the starting blocks with great vigour. President Pranab Mukherjee outlined an action-based set of priorities for the new government in the joint sitting of Parliament on 9 June. The speech showed food price inflation was identified as a top priority, as it is the most visible and extreme tax on the poor. It coupled the promotion of labour-intensive manufacturing for job creation and a promise to focus on infrastructure. A strong underlying theme of poverty alleviation emerged.
Birla called for greater fiscal and monetary policy coordination, to ensure the central bank did not just anchor monetary policy to inflation, but also considered the impact of rising interest rates on output growth.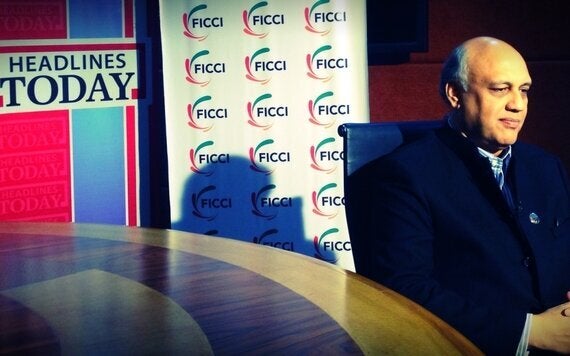 But there are significant downside risks to Modi's plans. Appreciation of India's rupee could erode the country's competitiveness and slow down exports. India's external debt is far higher than its level of currency reserves. Unfavourable El Nino weather patterns may hit agricultural growth and therefore food inflation this year. Persistent public sector deficits must be tackled. Labour laws and other factors of production are in need of reform.
The President's outline of Modi's policy agenda showed an aggressive domestic agenda that took into account many of these factors, alongside a bolder, more strategic and collaborative foreign policy.
And this matters for the UK. The landslide election victory may assist the new government in pursuing a more assertive foreign policy, including promoting trade and investment. According to foreign ministry spokesman Syed Akbaruddin, India has a tremendous untapped potential for the growth of economic ties particularly with China. He made the comment as India and China's foreign ministers met on 9 June to discuss deeper economic ties. Modi may visit Japan, a strong infrastructure ally of India, in July and the US in September.
Ahead of this, India's first major delegation of senior business leaders post-elections, led by business organisation FICCI, is going to the UK. The group will seek to capitalise on investors' renewed interest in India by forging greater economic links between the two countries.
Part of the visit will include attending the Global India Business Meeting (GIBM), the foremost annual gathering of Indian business leaders and their global counterparts. The meeting will gather 300 senior decision makers from business and government. The GIBM is part of the UK's most significant international trade and commerce showcase since 1951, with more than 250,000 visitors from over 100 countries over 50 days coming to Liverpool to build closer economic ties.
Ever since Prime Minister David Cameron went to India in July 2010 and promised a doubling of trade between the two countries by 2015, the relationship between the two has been on an upwards trajectory. But the hope is that with a more growth-orientated government, such trips can be used as catalysts for bringing about a step change not just in trade and investment growth, but encompassing the rich history and true global potential of the bilateral relationship.
The world is watching India. The government has created high expectations in the eyes of investors, business leaders and trade partners. It will need to develop these international economic ties to ensure it meets the aspirations of the country's youth.