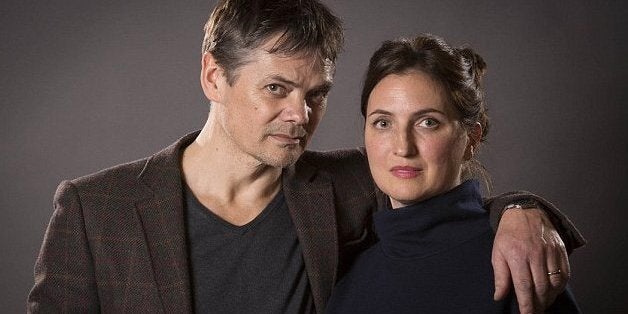 Life imitates art again. As Helen faces Rob in the family courts in The Archers, our Child First campaign, which is calling for radical change to the family court system in order to protect survivors of domestic abuse and their children, is going to Parliament. The issues raised by our campaign will be debated in the House of Commons in a way that we hope will ensure the government will listen and act. Issues that we have no doubt that Helen will be grappling with.
It's a big moment for Child First - and an even bigger moment for Claire Throssell, the spokeswoman for the campaign and one of the most courageous women I have ever met, who has faced horrors I can't imagine, and found a passion to help others I am humbled by.
Claire's two sons, Jack and Paul, were murdered by their father in October 2014. He lured them to an attic in the former family home (Claire and the boys were living with her mother following the divorce), barricaded them in, and set it on fire. Jack and Paul were 12 and 9 at the time. Two beautiful young boys with their lives ahead of them - destroyed in minutes.
Claire's ex-husband was known to several statutory agencies - including the police - as an abuser. Despite Claire's repeated warnings to the family courts and all the agencies involved with the case that he was a danger to the boys, despite Jack and Paul telling social services that they were frightened of him, the family courts still granted her ex-husband unsupervised contact with the boys. This gave him the opportunity to kill them. Claire will be attending the debate to hear her story told in Parliament for the very first time.
Claire has determinedly stated that she will "hold my head up high as I listen to my story in Parliament. The family courts are failing survivors of domestic abuse and robbing them of their children. It is too late for Jack and Paul - but it is not too late for other children. We must protect children from abusive parents."
So where are the key failures in the family courts? What will be discussed in the debate? Well, the most urgent failing is that despite it being absolutely clear that the courts must put children first, children's safety is not in fact at the heart of all decisions being made. Instead, the desires of abusive parents for contact with their child takes precedence - meaning that many children are being traumatised. In the very worst cases, as Women's Aid uncovered in our Nineteen Child Homicides report in January, they are being killed. 19 children (including Jack and Paul) in 10 years were killed by a father who had previously committed domestic abuse, and was known to have done so.
Another serious failing is that one in four survivors of domestic abuse are being cross-examined by their abusers in the family courts, as I have written about before. Survivors cannot advocate for their children's safety effectively if being intimidated by their abuser. It beggars belief that this is commonplace in family courts across the country.
And finally, the protection measures, such as separate waiting areas, that are currently available - in fact, considered essential to justice - in criminal courts, are not always available in family courts. Women's Aid research found that 55% of survivors of domestic abuse had no access to protection measures in family courts - and only 32% had access to a separate waiting room to keep them safe from their abuser. This means that many women are harassed and intimidated in the waiting room before having to go and speak for the safety for their child. How can you do that when the man who abused you for years has had the opportunity to frighten you again? To make you feel worthless, to make you fear for your safety? One woman told us that in the waiting room, her ex-husband mimed slitting his throat, pointed at her, and then spat in her face. He was not reprimanded for this. And, this terrible practice feeds into the misogynistic stereotype of the uncooperative, obstructive mother, denying a father access to his children for her own selfish reasons - an idea that allows abusive men to continue their campaign of terror against their ex-partners in the family courts. Actually, she's not uncooperative - she's terrified. And if there was better understanding of domestic abuse in the family courts, with training for all involved, they would understand this truth.
So please support us as we mark this important next step in Child First. And, if you listen to The Archers and are shocked by Helen's experience of the family courts (and we expect you will be), please support the campaign - for all the women who, day in day out, face this trauma with such courage yet still cannot make themselves heard.