Take a hike. It may just be the best thing you ever do. Some of my fondest memories (and some of my best pictures) are from spending a few days, or even weeks hiking in nature's gym. I'll never forget a week of glorious weather on the West Highland Way in Scotland (by itself a minor miracle), or hot chocolate and marshmallows under the stars in the Namib desert, or reaching the amphitheatre of the Annapurna sanctuary high in the Himalayas, with mountains reaching skyward all around us. I find that walking (or running) gives you a richer flavour of a place. Driving around in a car means you miss much of the sights, smells and fresh air that a good hike provides. If you plan well, a long-distance hike can exceed your expectations, but if you don't it can be your worst nightmare. Here are some top tips I have learned the hard way.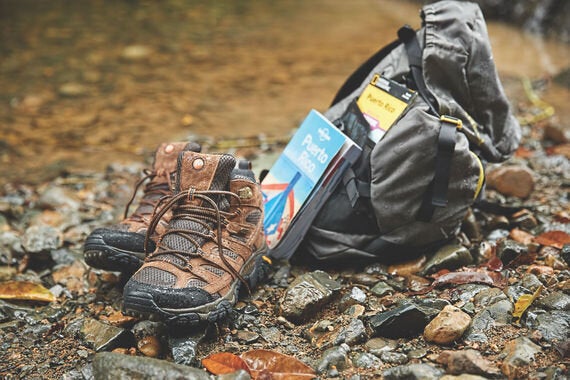 And a map, and a compass. For many long-distance trails, superb maps and guidebooks exist. Planning and anticipating a trip can be almost as exciting as actually doing it, and will help you max out the things you can see. Having a bit of flexibility because of the weather, and to accommodate things that crop is helpful, but have a rough idea of where you are going, and what you will need.
2. Get good footwear, and wear them in
Quality comfortable footwear is footwear that you don't think about. You can just get on with enjoying nature. What you don't want is to be thinking about blisters erupting on your feet, or that you are slipping everywhere due to a lack of grip. It is tempting to get a new pair for a big hike - and that isn't a bad thing. But definitely buy them a couple weeks ahead and get your feet used to them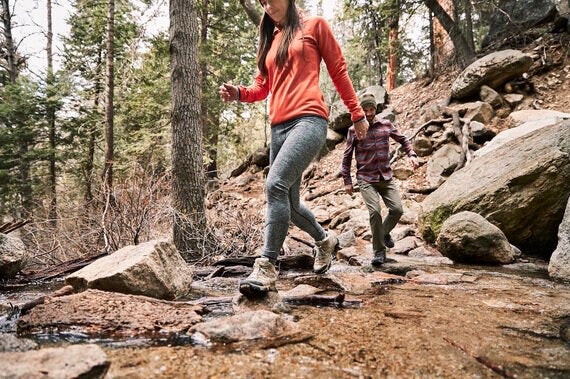 3. Think about what else you will need
What you need in summer will be different to what you need in winter in the UK, and going abroad will be different also, but go online and find out what other people have needed for similar adventures. Waterproofs are always a must, while things like water purification tablets, bug spray and what food you are taking are worth thinking about.
4. Choose the five million star hotel
Don't bother with the Hilton. Avoid the Marriot. Nothing beats looking out of your tent on a clear night and seeing millions of stars in the sky. It offers a tonne more flexibility- often you can choose a place that suits you. For summer, tents can be less than one kilogram, and a great lightweight sleeping bag can be 450g. I find it's almost always worth it.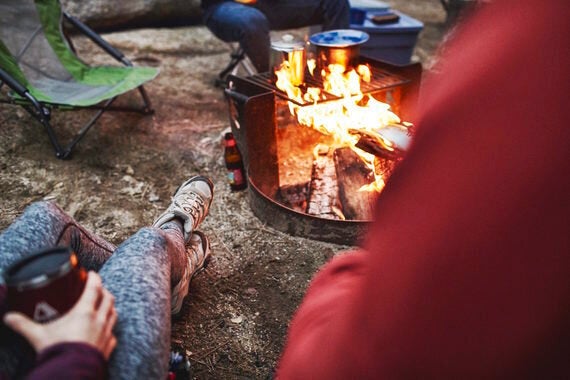 5. Take and charge your mobile phone
While there is a lot to be said for completely escaping, photos help me remember the good times I have had. Nowadays your phone not only makes and receives calls, but can capture good times via photos and video, function as a torch, and can help you navigate. A portable charging unit is a genius invention, weighing about the same as a phone.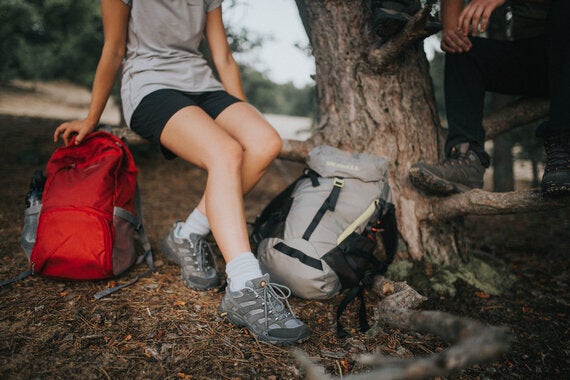 And what about where to go. Here's a top 5 at home and abroad of places to hike before it's too late:
The West Highland Way (Scotland)
The Skye Trail (Scotland)
The Causeway coast (Northern Ireland)
Torres del Paine (Patagonia, South America)
The Annapurna Sanctuary (Nepal)
The Alps (thousands of incredible routes)