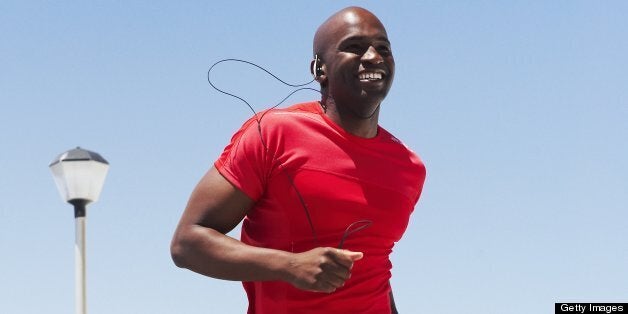 Fed up of fitness classes? Sick of salads? Healthy living doesn't have to be hard work! While we don't advise you cut out exercise and healthy eating entirely, for those moments when you just don't feel like being healthy, try these fun alternatives instead.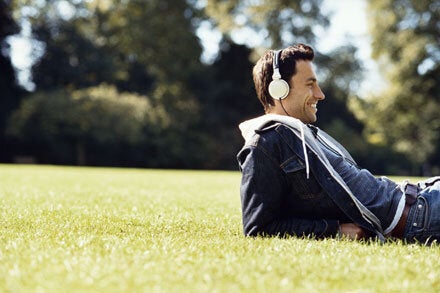 If you're having a day off from exercise, the good news is you could still get the same health benefits as you would from a workout simply through having a laugh. Research studies led by Dr Lee Berk of Loma University have found that repetitious sessions of "mirthful laughter" have similar effects on the body as moderate exercise; improving your mood, lowering blood pressure, reducing bad cholesterol and enhancing the immune system.
Researchers at the University of Maryland School of Medicine have also found that regular laughter may be as good for your heart as exercise. Their research suggests that 15 minutes of laughter a day helps blood vessels to function better and has similar health benefits to a workout. Consequently, while exercise is essential for good health, swapping the odd gym session for a comedy club or funny movie may not be as bad a swap as you think.
Craving a snack but not feeling tempted by the fruit bowl? Tucking into some popcorn could be a great healthy alternative. Research led by Joe Vinson, a researcher for the University of Scranton, has found that popcorn contains almost double the amount of antioxidant polyphenols (which can help protect against chronic diseases such as cancer and heart disease) per serving as fruits and vegetables.
On top of this, popcorn, according to Vinson, is the only snack that is 100 per cent unprocessed whole grain. Popcorn is packed with fibre (perfect for keeping you feeling full and improving your digestion), can help lower cholesterol, is low in calories and contains B vitamins. While it should not replace nutrient-rich fruit and veg entirely, popcorn is a great occasional swap for a healthy diet, so long as you cut down on the sugar, salt and oils. To retain its health benefits, air-popped popcorn is best. Serve plain or seasoned with Italian seasonings, chilli powder or other herbs and spices.
Good news for chocaholics - scientists have discovered that small amounts of dark chocolate can improve your health in a similar way to exercise! Researchers from Wayne State University found that a plant compound (epicatechin) found in chocolate stimulated the same muscle response as vigorous exercise, which could help to slow down muscle ageing.
Furthermore, research has suggested that chocolate could be almost as healthy as fruit. When tested and compared to juices from 'superfruits' such as blueberries and pomegranate, dark chocolate was found to be higher in antioxidants, which are essential for fighting disease and preventing wrinkles. While it is not recommended you ditch fruit and exercise for a king-sized chocolate bar, snacking on small amounts of dark chocolate can be a tasty way to boost your health.
One of the best benefits of a healthy lifestyle is a longer life span and improved immunity, and now scientists have found an even easier way to get these health benefits: listening to music. Yep, researchers have found a whole host of benefits attached to this common pastime! A study by Sussex University and the Max Planck Institute in Leipzig, Germany, found that listening to uplifting music for just 50 minutes increased levels of disease-fighting antibodies and lowered stress.
Meanwhile, researchers at the University of Maryland School of Medicine in Baltimore found that listening to music that makes you feel good is beneficial to cardiovascular health. Other suggested health benefits of listening to music include improved pain relief, quicker recovery from operations and better mental health. Try using music as a supplement to your healthy lifestyle - research by Brunel University has even found that listening to music while working out can boost your exercise endurance by 15 per cent!
Many of us are conscious of the importance of healthy eating for getting our recommended vitamin intake. However, one health-boosting nutrient can be obtained in a more leisurely and effortless way - simply by spending some time in the sunshine. Our body produces vitamin D when exposed to the sun; a nutrient which is essential for good health.
Those deficient in vitamin D are at greater risk of developing certain cancers, osteoporosis, mental illness and heart disease. In fact, while the dangers of too much sun exposure are well-known, a study by Robyn Lucas of Australian National University suggests that more lives are lost to diseases caused by too little sunlight than from those generated by too much. While it is essential to take care in the sun, experts recommend we spend 5 or 10 minutes in the sun each day without sunblock, so try spending some time in the sunshine for a cheap and enjoyable way to boost your health.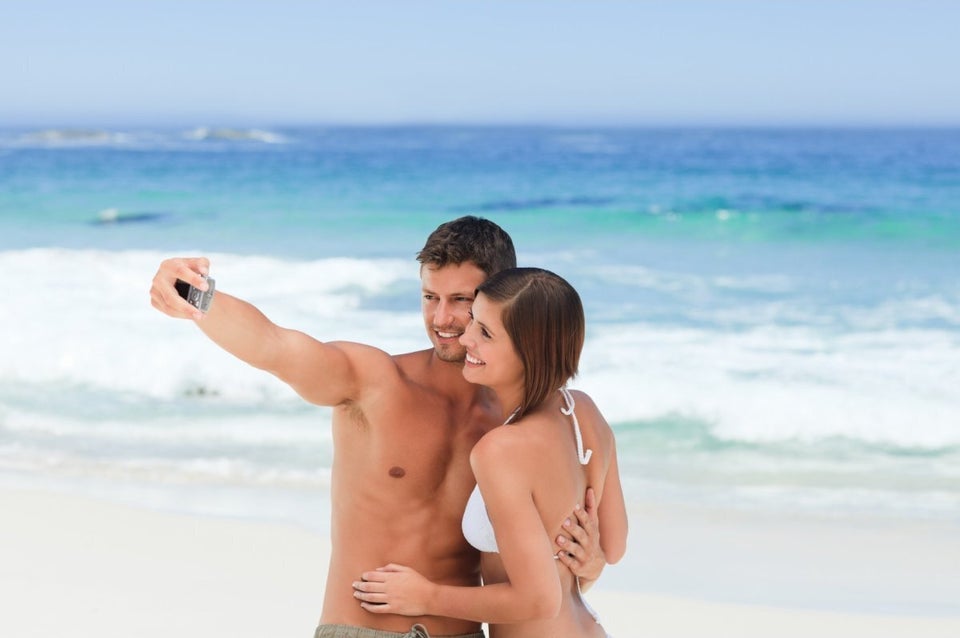 10 surprising things that boost your health
Related