No one climbs aboard a dinghy in the dark without good reason. The full story of this summer of flight starts much further back. As we all know, Syrian refugees have endured years of shelling, aerial bombardment, barrel bombing and cyanide gas attacks. They have been caught between a lethal civil war and a terrifying religious ideology. Escape from Syria is an obvious and desperate choice, but we cannot assume that once past the border they are safe.
In fact the truth is far different. Life for Syrian refugees who stay in the region is difficult and dangerous. In Za'atari refugee camp in Jordan for example, sexual violence and trafficking are a constant threat to children and the families who are struggling to protect them. Food rations are based on a measure of what will keep human bodies alive, rather than nourished. Families crowd into small prefab huts which are hot in the summer and chillingly cold in the winter.
These are people who have come from air conditioned apartments, who are used to driving Japanese cars to their super markets and watching premier league football on satellite TV. This wave of asylum seekers is made up of shopkeepers, doctors, nurses, teachers and students who had good lives and even better prospects back at home. In Za'atari they find themselves unable to work, unable to get their children into school, unable to tell their teenagers to have hope.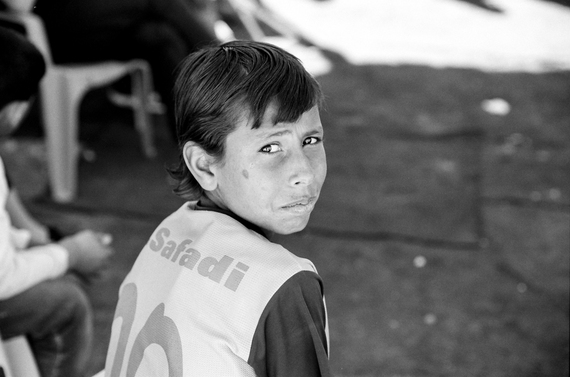 The great success of our collective efforts to help Syrian refugees is that we have managed to keep over four million of them alive. Our great failure is that this is all we have done. We have failed to educate their children. We have failed to protect them from violence and abuse. We have failed to treat them like human beings and denied any hope they might have of starting a new life. Many can see no option but to move again, in search of all the things which a human being needs but which cannot be delivered on a food truck.
Some of this is because, despite significant amounts of money being spent, the funds pledged for the Syrian crisis have not been enough to go beyond basic food and shelter. There are few budgets for education. Schools in Za'tari camp have expanded to accept more than 100 children per class and yet even this is insufficient. More than half of Za'ataris children are not able to attend. We can't expect thousands of families to simply accept that their children will never go to school.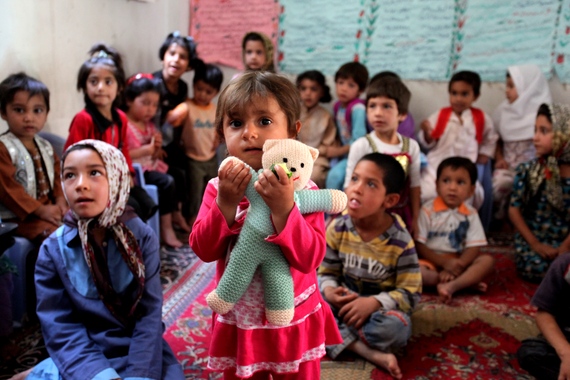 In 2014, the UN estimated that they would need $3.7billion to care for the 4.1million refugees who had left Syria. But the world's donor countries provided only 65% of the total requirement. In such a harsh funding climate it is not possible for refugee services to do much more than the basic job of preventing mass starvation. Education and child protection budgets are left to the bottom of the pile. There is not enough funding in the system to make the life of a Syrian refugee a bearable experience. And the figures for this year look even worse. At this moment pledges of aid to the UN appeal for Syrian refugees stand at only 40% of the $4.5billion requested.
The malaise goes beyond budgets. All the refugees I met in the early days of the conflict were confident that they would be home within a few months. Over the years I have seen this hope fade away to be replaced by desperation for their futures. The world has been unable to marshal sufficient unity of purpose to bring the conflict to a close. Even the deployment of chemical weapons long banned by international treaty failed to prompt meaningful attempts to end the violence. When a return to your home country becomes an impossible dream, the prospects for you and your children in exile become the primary issue for a refugee family. Which is why we can't go on addressing this crisis on the cheap.
With large numbers of refugees now moving towards Europe, and thousands of those dying on the way, the muted response to UN appeals is looking like a false economy. If we provide the funding needed to get Syrian children out of rubber dinghies and into decent schools, then we might be able to provide some of the hope that is clearly lacking, and we would have a fighting chance of stabilising a crisis which has thrown all of Europe into turmoil.
Syrians have a right to seek a safer future than the reality they face now. If we can't make that happen for them in Turkey, Jordan, Iraq and Lebanon, we should not be surprised if they come and look for it here. Seeking protection and education should not be seen as a luxury and survival should never been seen as enough.
You can help War Child support children in conflict today. Visit www.warchild.org.uk