Do you suffer with a bad back or have poor posture? Do you quite often get aches and pains? You could well benefit from doing more core work when you exercise, or, perhaps you are already doing some core work but just not focusing on it properly.
Do you know someone who attends pilates or yoga classes on a regular basis? Ask them if they suffer any of these things and I bet 90% of them will say no!
First of all, are we certain about what our core actually is? Well, in my opinion core is everything! We could discuss what muscles make up the core but I think a really easy way to look at it is that your core is everything except your arms. Does that help?
Take a quick look at the guy below: take off his arms and head and, in my opinion, everything that is left can be described as core.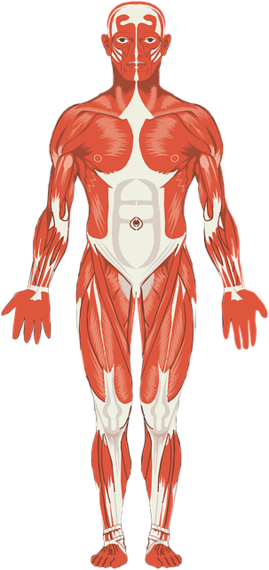 A lot of people think abs and back when they hear the word Core but it really is so much more than that, and in my opinion, you can't really exercise effectively if you are not working your core muscles each and every time you train.
So, what can you do to improve your core strength?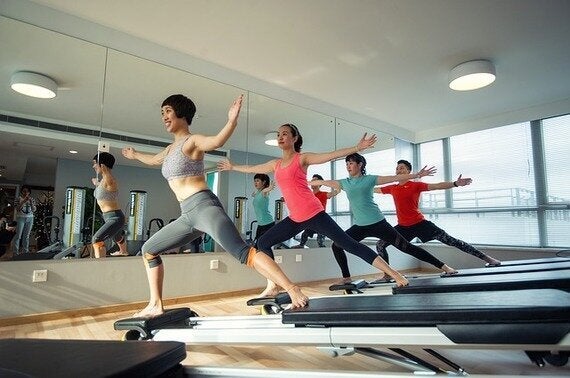 When I first started out in the fitness industry I trained as a pilates teacher so I am slightly biased when I say that I would recommend pilates to everyone!
I quite like this definition of pilates: a system of exercises using your own body weight and/or special apparatus, designed to improve physical strength, flexibility, and posture, and enhance mental awareness.
I have had several clients come to me lately complaining of "bad backs" and general stiffness all over and I am working on this with them during our sessions together but as a complement to this I am advising them to get themselves booked into a regular pilates class.
If you are thinking of attending a pilates class, choose carefully:
You don't want a class full of 20 people but rather a small class of 6-8 people
Make sure you are attending the right level i.e. beginner or more advanced
Take a 1-2-1 assessment first so that the teacher can establish the correct class
So, if going to a class isn't for you we can give you just three "core exercises" you can do at home or at your gym in order to get you started. The benefit of the three exercises we are going to show you here is that they work the whole body (including your core of course!)
Press ups work pretty much your whole upper body with a big emphasis on core, chest and shoulders.
Squats work the core, legs and glutes. The squats shown in the video are performed using a cable machine but can be easily done at home holding some dumbbells or just using your own bodyweight.
Walkouts work the core and upper body
So, you now have some options to increase the amount of core work you include in your exercise routine. Remember a good, regular core routine will help to improve: