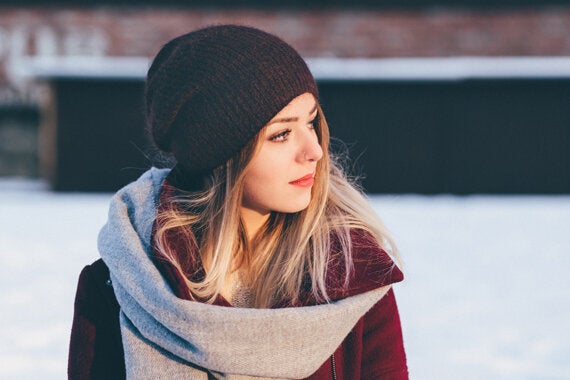 Creating ads for feminine hygiene products seems to have been one of those areas with an unwritten rule and etiquette that prevents marketers and designers from directly addressing an apparently awkward and taboo topic. But not anymore. Bodyform has launched a provocative campaign with the aim to normalise menstruation by representing it in a series of true-to-life scenarios.
In the first 20-second clip a hand pouring a vial of realistic-looking blood onto a sanitary towel is followed by images of a woman in the shower with blood running down her legs. It is a brave and bold approach in an attempt to connect with the reported 61% of women that feel the majority of campaigns are unrealistic.
But is this rousing 'shout out for all women menstruating' really a true reflection of what today's modern women want? On the surface, it feels like we should be celebrating this ad as a fine example of female empowerment success. But does it really engage with and appeal to woman or is it simply an extreme swing of the pendulum: from stereotypical weak and giggly girl to super assertive woman, happy to shock? Women are demanding that brands get smarter, they want intelligent and emotional engagement and to be given choices that allow them to join the dots. So, has Bodyform's latest campaign gone too far or do the majority of women feel the need for this quite shocking public representation of menstruation?
The reality is marketing to women is a science that requires a delicate and nuanced approach (and there is a fine line between getting it right and wrong). Connecting and engaging meaningfully with this influential audience can make or break sales targets. What marketers are finally grasping is that authenticity, trust and advocacy are critical when engaging with women. Now is the time for brands to rethink, not just their messaging, but their overall approach to business. This includes how they communicate and portray women, their products and packaging, the sales funnel and the overall 'female focus' of their business. Unless drastic changes take place at the heart of brands and their approach to women, lofty creative messages meant to inspire, unite, increase self-esteem or empower female consumers (like the latest Bodyform ad) will simply succeed in temporarily generating significant awareness.
But authenticity remains a real challenge for brands and is the crucial element to get right. Often this is easier said than done - but marketers who seek to build meaningful, genuine customer experiences will succeed in grabbing the attention of this influential market. This is where I feel Bodyform and many more have some way to go. The message needs to follow through and be integrated throughout the entire brand and be reflected in the customer purchasing journey, shopping experience and on shelf. You should never underestimate the power of those few seconds when the consumer is faced with your products on shelf. For many, this is the moment where your brand has to live up to its reputation and for us this is where Bodyform could be missing the mark. The packaging in particular leads us to question if the latest advertising campaign and strategy has truly been entrenched throughout the business and embraced by senior decision makers. It still incorporates bold pink, purple and neon green and seems to almost religiously adhere to the old perspective (functional, non-conversational, no emotive and overtly girly).
Whilst I salute Bodyform's efforts, my experience and expertise in marketing to women leads me to believe that many women demand a more nuanced approach. This latest campaign will gain immediate attention and praise but it will not impress all, particularly women looking for a more emotional and intellectual incentive to buy. In addition, with the growing significance and implications for brand transparency, it will be important for Bodyform to address the inconsistencies in its messaging from campaign through to packaging, to earn the long-term trust of their savvy female consumer.