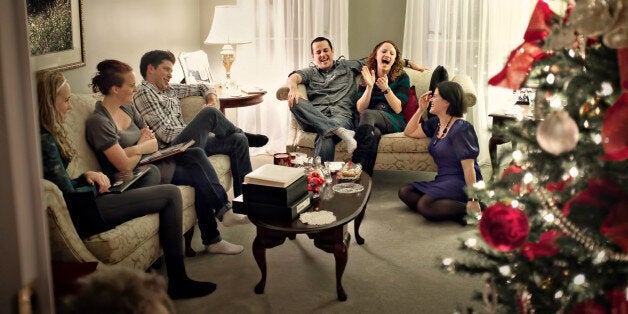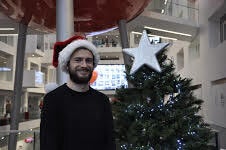 It's that time of year again. The mountain at the back of the house is powdered with snow, and silence fills the village. My grandparents are in the kitchen from dawn tending to the turkey, the smell finding its way to my room. I wrap myself in my dressing gown and follow the scent downstairs, where I'm greeted with a hug and a coffee. It's Christmas.
Christmas isn't just a day; it is a period of family and friends, of warmth and comfort, of board games going on for hours. We huddle away at my grandparents for days on end, gorging on the left overs of the Christmas dinner, taking the time to enjoy being together.
Where did it all go wrong?
My grandparents have said it many times, and now I find myself saying the exact same thing. Christmas isn't the same anymore, it's over commercialised and it's lost its charm. There's no such thing as a quiet Christmas, it is now a time of shopping, shopping, shopping.
We are obsessed with spending money, accumulating clothes, electronics and other things we don't really need, but that's what Christmas is about now, right? Gifts dominated household spending at 59.6% in 2015, with food and drink totaling less than half of this. And since the growth of E-commerce, spending has infiltrated the home, even on Christmas Day - almost £750 million was spent online on Christmas Day 2015, an increase of 11% after 2014. We not only spend this period in the shops before and after Christmas, but also on our laptops, online shopping, during the special day.
And what about the waste associated with this festive period? As many as six million Christmas trees are wasted annually in the UK, enough to stretch to the North Pole and back. With more than one billion Christmas cards sent in the UK, they would stretch around the entire world five times over. Not to mention the 83 square kilometres of wrapping paper and 125,000 tonnes of packaging! Not only is it heavy on the wallet, it's bad news for the environment too.
What happened to good old family values?
Giving makes me feel all warm and fuzzy inside, and there is nothing better than seeing the smile on my girlfriends face when she opens up the exact gift that I know she wanted. And I'm sure you feel the same too, but more than anything, what I love best is the quality time I get to spend with my family and friends that I don't get any other time of the year.
I'm not saying don't give, just give with care, after all, it's the thought that counts, right? Give them something with meaning, make it personal, and make it loving. Focus on the important things, enjoy the time with your loved ones, and trade the stressful cramped shopping centres for the warmth of your home.
We always hear the saying 'this will be a Christmas to remember', so do it - I know I will be.