I have been meeting an awful lot of people from different walks of life recently and these are some of their stories:
Albertina- this gentle pensioner had recently lost two grandchildren- one in a road accident and the other from a heart attack. She had just returned from comforting her daughter who is 'coping' with the loss of her two children. Albertina is teaching herself French to take her mind off her lost grand kids...
Brian- an obese postman who laments his burgeoning weight since he was forced to drive rather than walk or cycle for work. Brian delivers over 100 packages from Amazon per day and much fewer letters than in days gone by. Brian wishes his son would get a job but he sits around the house all day watching TV instead.
Mrs. S. - Muslim lady who is shocked to discover she is expecting at age 45. She thought she was going through the menopause and is not looking forward to another child- she already has three grown up kids. Secretly hates her life but too dutiful to say anything.
Khalid- exiled Pakistani who prefers Britain because there is 'no fighting'.
Angela- Parisian, who is divorcing her husband as he does nothing around the house and doesn't even look after the kids (plus he wanted sex every night). Angela works full time and has too much on her plate to have to cope with a demanding husband.
Regina- Russian ex-Olympic Judo champion who appears to be asexual and has the most unnerving gaze as if she could control your mind. Scared the hell out of me. Now living in Britain 'because there is nothing' for her in her homeland since she retired from sport.
Yvonne- 60s, suffered horrific car crash ten years ago which has left her epileptic- must not be upset in any way as that could trigger a fit. Yvonne lives with her autistic younger brother.
Tina- London cabbie who is literally dying although she doesn't know it. She has had several major surgeries in the last few years and is severely diabetic. Her hair has all but fallen out. She is doubly incontinent. Just celebrated her 50th birthday. Overweight from eating the wrong things and sitting in a cab all day. Tina works from 6pm-2am five days a week. She catches me eating a homemade cheese sandwich and snorts that such a paltry nibble 'could never fill her up'. She's booked for a gastric bypass and is looking forward to it (but before then she is scheduled for bladder surgery to control her incontinence). She tells me her weight has tortured her all through her life and she just wants her stomach 'cut out'. Then she confides her husband doesn't work...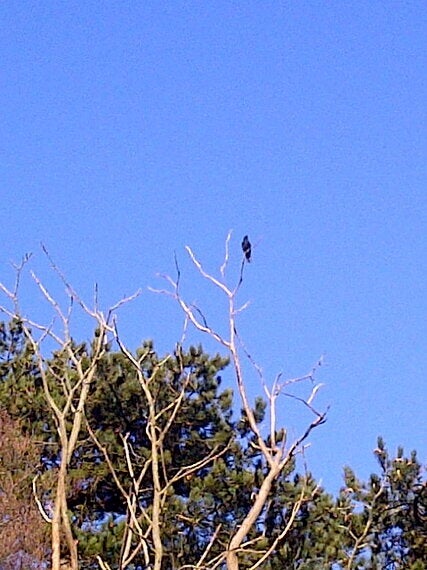 A room with a view, Photo copyright S. van Dalen
Marissa- young mum who has just graduated as a lawyer. Lives in a council flat.Will go far with her gung-ho approach. Doesn't yet realise husband is a complete waste of space (I'm meeting a lot of women who regret their choice of spouse)..
Dab- exiled Dutchman who fled Holland when he found himself in negative equity and had to sell his property portfolio to satisfy the bank. He and his Irish wife have triplets conceived through IVF after 'eight years of trying'. Happy to have no money but three lovely kids.
Crissie- Trinidadian who is returning home after eighteen years in London as she doesn't want her four year old daughter growing up in Britain. She laments the lack of basic skills such as manners and being able to cook of British kids and has convinced her husband that they need to leave. Their flights are booked for August.
We're all different but we're all the same. Don't you think?
Spring crocuses, Photo copyright S. van Dalen
Unusually, this magpie, normally the bane of the wild poultry world as it is a fierce and heartless predator, has found himself on the receiving end of a fox's appetite. All things come to an end.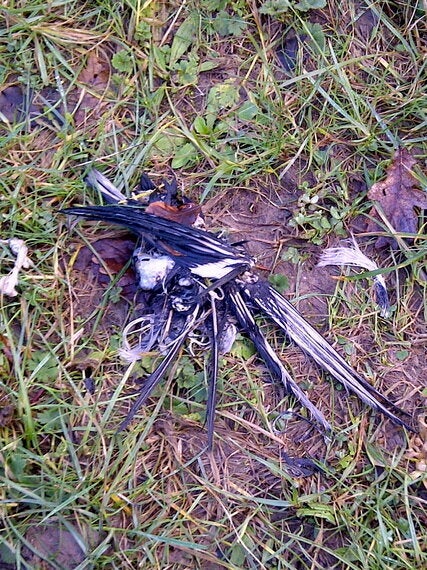 Photo copyright S. van Dalen
Build roots somehow or somewhere by having a family or network of reliable friends. Without roots one becomes an exile in a foreign land. It is easy to misinterpret the actions and words of others while searching for something to anchor us to this life. Gold can quickly turn to dust without the support of those who know us well enough to care what happens to us.
(from How to be Happy, the Little Book of Peace for your soul)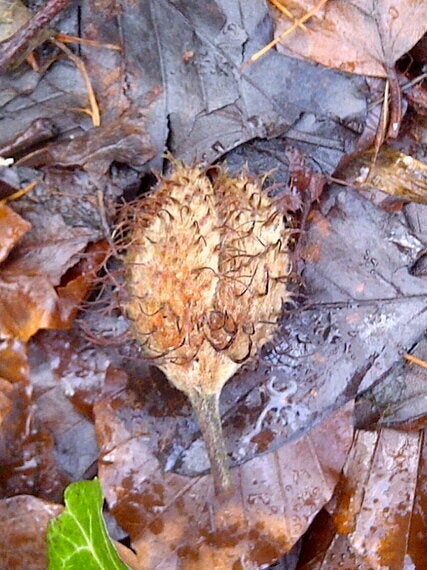 Photo copyright S. van Dalen