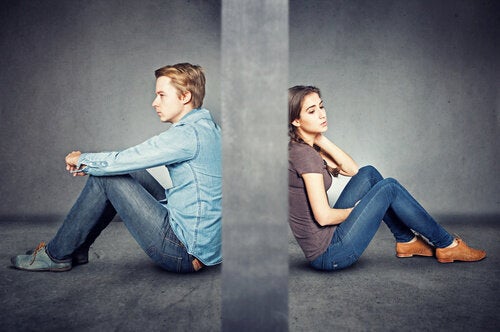 Whilst thankfully many of us have had harmonious and relaxing Christmas breaks, sadly the same can't be said for some couples and January is now the peak month for divorce. It is so sad that the festive period can be that stressful that many marriages are coming to an end with one in ten couples separating between Christmas and New Year. Apparently the three key reasons couples considered a divorce after a family holiday, were that they argued too much over the holiday period, their partner was unfaithful or they simply wanted to get through the holiday first for the sake of the family before confirming the split.
As well as the enormous emotional impact, getting divorced can be a huge financial burden. It is estimated that couples can end up paying £8,000 each in legal fees just for lawyers to sort out finances. The cost of going to court is estimated at £13,000 per person outside of London, reaching £40,000 per person in London, although these fees can of course be higher. Ouch!
So if divorce is your only option, how can you keep the costs down? Here is my divorce checklist:
• If you have joint bank accounts or loans then speak to your bank, credit card and loan providers to explain the situation. They can offer advice on how to stop your ex-partner clearing out the account or running up new debts. Be warned that freezing the account will affect both of you so think about that option carefully as all bills and direct debits need to be paid as normal. Get an understanding of income, outgoings and your assets (including pensions, investments, insurance and jewellery). Having this information to hand will make negotiations easier further down the line.
• If you have any joint insurance policies like critical illness cover or life insurance, change them into single names or set up new ones in your own name. As joint policyholders, the surviving spouse would benefit from the proceeds of the policy and you may not want this now that you have separated.
• You will need to ensure that your Will reflects your new wishes. Unless you update your Will after a divorce, it is still possible that all of your money would go to your ex-spouse after your death. You will need to agree what will happen to the children and make these wishes clear as well as your financial wishes.
• You have until the end of the tax year in which you separate to transfer assets between each other without there being a potential capital gains tax issue. If at all possible, don't separate right before the end of tax year as you will lose this valuable benefit.
• Don't forget that after a house, a pension is often the biggest asset anyone has. However, for a woman, unless you are the main breadwinner, your husband is likely to have the larger pension pot (especially if you have been off work looking after children). You ARE entitled to a share of your husband's pension (if you want it) so make sure that it doesn't get overlooked.
• Contrary to belief, there are actually no laws about how assets should be divided. It is not an automatic split down the middle and the law doesn't favour either party, no matter the reason for the divorce. The court can divide assets and even award a property to the other spouse, even if they weren't on the original deeds! Try to come up with a solution that suits you both.
• If there is any way to keep things amicable, it will save you a fortune! I have just heard about a new free app from divorce service amicable which might help as it can help couples communicate without the need for lawyers. It has a fixed price divorce and separation service for £950 per person and this can reduce divorce time by 50 per cent and cut costs by up to ten times.
• If you weren't married but have lived with someone, watch out for your credit rating at the end of a relationship. Just 3% of people have ever filed a note of disassociation which is basically a credit divorce. It lets lenders know that a couple shouldn't be viewed as a couple anymore and that all financial arrangements should be treated individually again. It could save a lot of issues further down the line, especially if either partner has ever got into debt.
It feels sad to be thinking about divorce as we head into a new year, but if the worst does happen, make sure you are financially prepared to save yourself any more heartache.