Co-written by Dominic Smith, Senior Practitioner & Military Lead at Winston's Wish, the charity for bereaved children.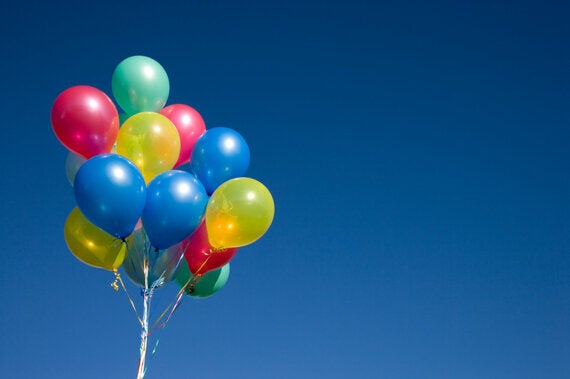 On Saturday the 25th of June, the UK will celebrate Armed Forces Day. The day is a chance to celebrate and honour those who serve our country in our forces.
For some, though, the day is emotional as they remember those they have lost through service in our military. It can be extremely difficult for some families, friends and professionals to take part in Armed Forces Day and to discuss loss with a child.
With the focus placed on Armed Forces Day by the media, it can be particularly difficult for families who have suffered bereavement through active military service. For some, they may not want to mark the day as it can resurface their grief. For others, they honour their loved ones every day and Armed Forces Day is just another day to do so.
Winston's Wish, the charity for bereaved children, have listened to children, young people and their families on what helps to remember a loved one on Armed Forces Day. Here are some key tips from the family service practitioners at the charity on how to remember a loved one bereaved through active military service on the 25th of June.
Whilst many families visit the grave of their loved one regularly, doing so on Armed Forces Day can be important in remembering them. It can be a chance to celebrate and remember them as a family.
If you or the children are not comfortable visiting their grave, you may feel more comfortable visiting a memorable place such as their favourite restaurant, an old spot where you used to have a picnic or their favourite outdoor space.
Gather your family and each tie a special message to your loved one to the balloon and let it soar into the sky.
Arrange a fundraiser or event
To celebrate their lives, why not arrange a fundraiser or an event for friends and family? You can raise money for a cause close to their hearts or have fun in their memory.
A memory box can be a great way to help build and treasure memories. For children, it can be useful to keep things connected with the person who has died in a safe place. All sorts of things can be added to a memory box, including letters, cards, tickets, handwritten notes and more.
Speak to friends and family
Join the people who loved the person who has died and talk about each other's favourite memories, special moments and funny stories. For children, this can be useful when they may not have too many memories of their own of the person who has died.
On special occasions, children can become confused and may ask questions about the person who has died. Here are some tips on how to deal with children in these situations.
Expect children to ask questions
It is completely natural for children to ask questions on special occasions like this. They will be attempting to remember the deceased and may ask questions when trying to do so. It is important to be honest with them with age appropriate answers.
Use simple, direct language that a child will understand
Children may become confused by over-complicated language, so keep any conversations to language that is simple and appropriate to their age.
Have an open conversation
For a child, grief may resurface as their cognitive ability changes and on special occasions, like Armed Forces Day. Unlike adults, who stay with their grief, children often jump in and out of their grief. This means that they may initially be upset about their loss but may then appear to be fine for a period of time and then may become upset again, and so on. On a special occasion, like Armed Forces Day, children can re-enter their grief.
The importance of conversation is integral for children following bereavement and on special occasions. By talking about death - even the most difficult aspects - children are able to understand that this is something they are able to cope with and to celebrate the life of the person who has died.
It is important to involve children in conversations and decisions about what they would like to do on the day and how they might like to remember the person who has died. A child may not want to visit a grave or do something that may be upsetting for them, but instead may want to do something fun and interesting that reminds them of their loved one instead. Some suggestions from young people are; listen to music they would have liked, watch their favourite film, play a game they would have liked, look at photos or special objects that remind you of them, draw a picture or make a card for them, do something new that you think they would like to do if they were still alive.
If you have any questions about how to talk to your child about bereavement or how to remember a loved one on Armed Forces Day, please call the Winston's Wish helpline on 08452 03 04 05 or visit www.WinstonsWish.org.uk.
Related