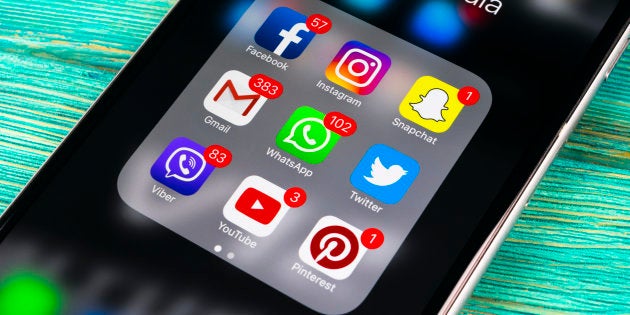 In January Mark Zuckerberg wrote a post to Facebooks' 2-billion daily users detailing an overhaul in the newsfeed algorithm that will rank posts by users' family and friends (and posts that they engage with) higher in their feeds than posts from brands' pages.
This change is meant to enhance time spent on the platform by encouraging meaningful interaction between users – showing them posts that reflect more time and care, as opposed to the endless stream of viral food videos and memes that have inundated newsfeeds to date.
Adweek initially published an article that called the news "a nuclear bomb" for the advertising industry, but brand leaders have voiced support for the newsfeed update, with WPP chief Sir Martin Sorrel stating that he believes Facebook's move is "one in the right direction". Presumably because the overhaul will draw a definitive line between brands and creative agencies who create meaningful content with the aim of engaging their page subscribers, and those who push out content for the sake of being visible on the platform.
In the past, brands have been the biggest benefactors of Facebook users' passive scrolling, as it has meant that they could put out content and have guaranteed eyeballs even if the content itself was not optimised for the platform or made with the purpose of encouraging engagement.
For a lot of brands who use Facebook predominantly for advertising, this overhaul means that a greater focus will need to be placed on being more strategic in creating content streams that focus specifically on engagement, in addition to their existing advertising efforts on the platform.
Facebook's algorithm change further reinforces the importance of content in today's online advertising efforts and the fact that digital can no longer be an afterthought in the creative process.
Here are three ways that brands can start creating better content and perhaps not feel the Facebook punch:
1. Be known for something
With brands already competing in a highly saturated, fast-moving space, it's easy for their communication to be drowned out online. That's why pages that have high engagement rates also happen to have a clearly defined and cohesive online persona.
Whether it's the "wonderfilled" visual language that infiltrates all of Oreo's digital communication or Converse's partnership with influencers and commitment to being daring through the platform of youth culture, all of these pages have an added value element to their content streams – the audience can clearly pinpoint what the brand specialises in talking about online.
Brands with a distinctive voice have been able to carve a space for themselves online by creating a persona through an understanding of who their audience is, what unique area of expertise a brand can offer, and how that aligns with their brand values and marketing goals.
This approach can only benefit engagement efforts in terms of the algorithm overhaul, since users will return to pages without being prompted, because they understand what kind of content they're subscribing to, and it adds a tangible value to their lives
2. Listen to what your consumers are saying
Today's digital consumer leads the conversation online and the role of the brand is to understand what these conversations are – and how their platform can assist in amplifying or redirecting these conversations in a way that is beneficial for the product or message that a brand is trying to sell.
Whereas traditional media is largely a one-sided form of communication, a digital conversation is about a back-and-forth engagement, and the appeal of advertising online is that you can track your audience's response to the content that you put out in real time, with the ability to test and rework as you go along.
An understanding of what your audiences are saying in real time also means that brands are able to derive more niche insights and create content based on things that their audiences care about. This increases engagement, which in turn means that the post's rating will move up higher in the new Newsfeed algorithm.
3. Create content that fits into your consumers' viewing patterns
Online advertising efforts work well when they exist within a specific narrative and community. Once a brand has established a unique online persona and has gained an understanding of the type of content its users want to see, it can approach content production by mirroring what its users are already watching and tap into current and relevant trends to best appeal to its consumers.
Digital content has the ability to be highly tailored and directed at specific target audiences, and this is where it performs best. Brands can no longer create content for the digital space in isolation, because it doesn't live like that on the internet – and with Facebook's move to put community first in 2018, brands will benefit from fitting into and actively contributing to an online community.
Facebook's algorithm change further reinforces the importance of content in today's online advertising efforts, and the fact that digital can no longer be an afterthought in the creative process. Although Facebook anticipates lower engagement in the near future, the overhaul will benefit brands, consumers and the platform in the long run, because marketing teams and creative agencies will need to spend more time interrogating what appeals to their users and create engaging and meaningful content around this.