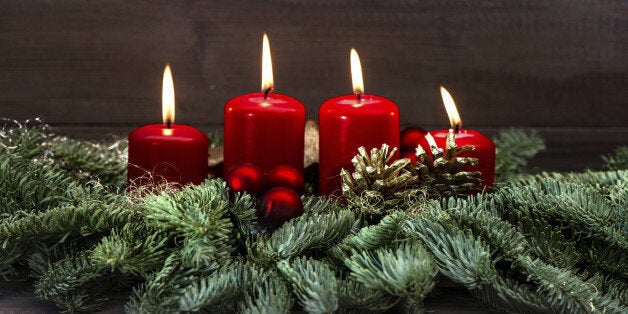 No doubt about it - Christmas creeps up on us just that much faster each year, don't you think?
Every year, us POMs (Brits) always muse (occasionally with a 'soupcon' of a whinge) about how Christmas in Australia just isn't the same. Not just because of the weather.
Here are 6 ways Christmas is different Down Under:
Family (or lack of family) - unless you're lucky enough to have family here with you, or visiting for a holiday. There's no doubt that having family around us is part and parcel of a Christmas that we know and love. Stuffing the turkey and ourselves silly, Christmas pudding with brandy butter, an unfeasible volume of leftovers - all in front of the Queen's speech and TV re-runs. Thus, the phenomena of an 'orphans Christmas' was born. We latch on to Aussie friends' family celebrations, or rally together in the absence of relations and have a jolly knees up regardless.
The weather - it's so strange experiencing Christmas in the sun, with images of a BBQ on the beach. Visit the shops and there'll be carols ringing, shop windows with Santa Claus in a big suit with snow on the windows and on the tree. It's strange, and even after 9 years here, I still can't quite get used to it. Although I do welcome a distinctly Southern Hemisphere tradition of 'Christmas in July' that allows us to go to the mountains and the snow, get the log fire going and indulge in all the rich comfort foods of a Christmas proper.
Food - the weather dictates that many of us prefer a seafood, or lighter style of fare. Sydney's world famous fish market trade for 72 hours straight until Christmas Eve evening, with punters walking away with oysters, fish and kilos of prawns that can't be replenished fast enough for the hungry hordes. Having said that, there is a contingent that still prefer the tradition of turkey, ham and Christmas pudding. The diversity of food tastes is part of the charm!
The trees - the climate affects the range of trees accessible to us down south. Many of us resort to fake trees - a most unusual preference to those used to the fresh pine smell of a Northern Hemisphere Christmas. Having said that, the mess of pine needles on the carpet that you spend months cleaning up is the silver lining.
Summer holiday - Christmas signifies the arrival of summer proper. Schools are out for 6 weeks, tourists and families flock to the warmer climes. Everyone is relaxed and basking in the glory of the festive season and long break all in one. Trying to get anything done in the fortnight following Christmas eve is nigh on impossible. Many family owned shops will simply shut its doors for up to a month, cafes will have signs in the window thanking us for this year's custom, encouraging us to return in February when they'll return to work and serving us our caffeine fix. Roads are blissfully clear of traffic whilst schools are out and the population have escaped the city in search of relaxation.
Double de-merits - which leads me to this Australian fashion of penalising drivers for misbehaving on the roads. At a time when we are travelling to celebrate with friends and family, or are on a road trip, any penalties for driving misdemeanours will be punished with double the fines and points.
This post was originally published at www.theexpatconcierge.co.uk/blog
Related