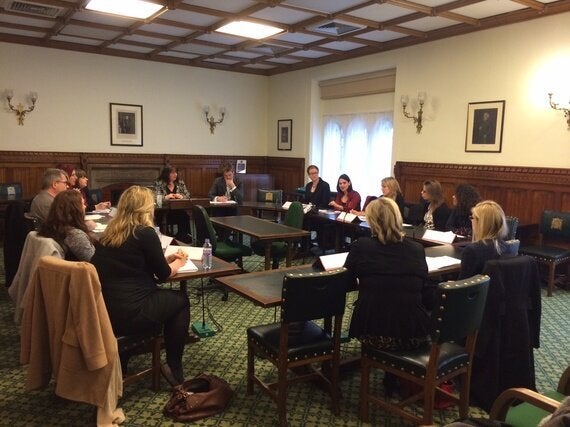 He couldn't be more wrong, and the many thousands of mothers who demonstrate their worth to City firms every single day are a clear demonstration of how absurd this claim is.
Yesterday I met with some of the best employers in the country, ranging from City firms to public sector organisations and SMEs, as part of Labour's consultation on the support that new mums need and want to ensure that they and their family are supported to thrive in the vital first couple of years of their child's life.
These are employers who know that supporting new parents isn't just good for families, it's good for business too; they recognise the importance and value of attracting and retaining talented women in their organisation, and have developed innovative, flexible and genuinely progressive approaches which others can and should learn from. And even more importantly, they strive to create a culture which recognises that their employees - mums certainly, but also dads and those providing care for parents or relatives - have a life and responsibilities beyond their desk.
But while I know that the UKIP leader's anachronistic views aren't shared in the majority of workplaces, many new mothers do still face significant barriers to returning to work and discrimination when they do.
A separate survey from law firm Slater and Gordon found that half of mothers returning after maternity leave found the job they returned to had been downgraded, and many who change employers after taking maternity leave do so because they want to work flexibly or reduce their hours.
This is, of course, not to mention the dearth of women in David Cameron's Cabinet.
Nobody should ever judge mothers on the choices they make when it comes to balancing work and family life; it should always be a personal choice. But this choice needs to be a meaningful one, not simply picking the least worst option. Unfortunately, this still isn't the case for far too many women.
We can and we must do better. As a country, we simply can't afford to waste the talents of any of our citizens who want to work, especially not those women who businesses and employers have spent time and resources training up before they took time off to have children.
More and more employers are waking up to that fact, but where bosses with the same views as Nigel Farage persist, it's down to Government to lead a change in culture. I'm determined that's what a One Nation Labour government will do.