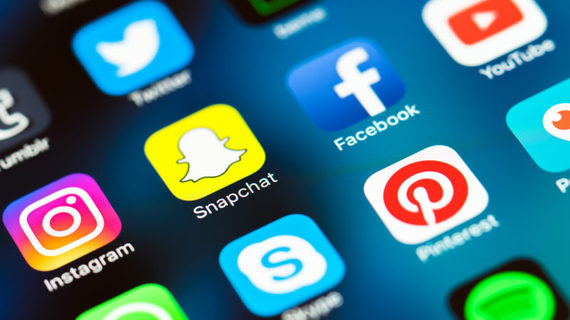 The Home Affairs Select Committee's latest enquiry into social media companies has highlighted how much further there is still to go in effectively identifying and tackling hateful content online. The committee concluded that the largest social media companies (Facebook, Twitter and Google) had been "shameful" in their failure to effectively remove or deal with illegal or 'dangerous' content.
As CEO of Faith Associates, an organisation that works closely with Muslim faith leaders and institutions, I have seen how online platforms have been used to negatively target Imams, Scholars and Mosques (to the point of death threats) and the impact it can have on communities. From the perspective of accountability, I welcome the Select Committees rigorous approach to ensuring that social media companies are operating at the highest standard and that they understand the responsibility on their shoulders to ensure their platforms remain spaces for users to safely connect, interact and share ideas.
Faith Associates understands the modern paradigm shift when it comes to communication and the way modern extremist entities (both Dae'sh inspired and far-right) have utilised these avenues to promote hateful and bigoted viewpoints. Within this context, we have advocated for and assisted in the development of more faith leaders to become engaged on the online space as a means of promoting normative religious messages, combatting bigotry and Islamophobia and engaging young audiences.
We also understand the justified pressures social media companies are under to do more in eradicating hatred from their platforms and how this inevitably feeds into discussions on freedom and the access to free information. The right to free expression is a value we hold on to strongly and the advent of social media epitomises this. Platforms such as Youtube, Facebook and Twitter have empowered voiceless communities to raise awareness and speak up about their concerns, given rise to social justice movements and allowed talented individuals unencumbered access to promote their gift. There is a delicate balance to strike between protecting this freedom and 'shutting down' content that is deemed harmful and dangerous. There is no doubt that social media companies pride themselves on providing these open platforms to its users but also try to ensure that the necessary safeguards and tools are in place.
It is also important to consider, within the larger context of looking at online hate crime, that people who espouse hateful viewpoints harbour and express these thoughts offline as well. Whilst, understandably so, social media platforms amplify these voices and give prominence to them, it is important that as a society there is a concerted effort to understand catalysts behind hate and address these in our day to day lives.
We welcome the fact that Google, Facebook and Twitter have acknowledged their shortcomings in dealing with this issue and are working on more intricate solutions to help deal with it. Google, for example, have announced that they are working on refining their content policies, have already made algorithmic changes to Search and announced new advertiser controls, policies and increased enforcement to stop hateful content benefitting from advertisements. Facebook and Twitter have also publicly announced their commitment to refining and consistently implementing their community standards and have alluded to the development of machine learning and artificial intelligent to help algorithmically tackle online hate.
Faith Associates is a strong advocate of the view that the most effective way to tackle online hate is for social media companies to collaborate with civil society and support the development and dissemination of positive content. We have been fortunate enough to work with Facebook, Twitter and Google in this capacity and have seen the benefits of this approach. We have found social media companies open to engaging and learning from our expertise in community cohesion and institutional development and developed programmes based on this feedback and advice. We appreciate the need for social media companies to be doing more if they are to regain the trust of the public and show themselves as effectively dealing with the issue of online hate, but remain committed to continue supporting their efforts to work with and learn from civil society organisations.