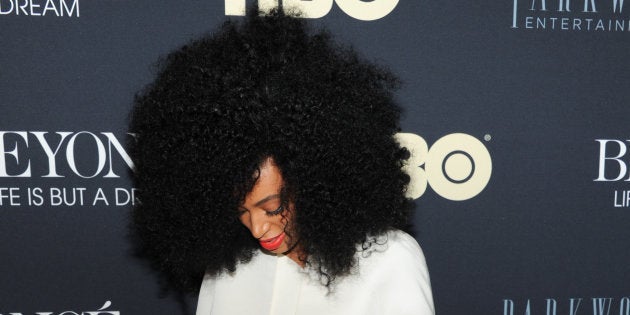 Black empowerment and freedom against oppression has become a running theme on a seemingly annual basis. Whilst one cannot remove the stigmas of social angst perpetuated during the years of segregation, one can move forward. And forward we have progressed. Voices towards hate speech are heard more than ever with the recent acts of verbal aggression against those of colour, however there is a seemingly vocal community in support of harmony and equality.
Posts on social media considered as hate speech was met with resistance and anger, spiralling to print and broadcast mediums in communicating the need for racial unison and the removal of stereotypical hatred. It now seems that media bears more power than one could imagine, with the propensity to unite a nation under the theme of anti – discrimination. It's interesting to note that this shift is not towards highlighting racial tension but rather opposing it. Before the media was used to note acts of violence or hate, however it now seems the media is a tool for the unison against racism. More than ever 2016 has been a year that has shown unison.
For this article, I would like to shift focus to the United States of America. Beyonce released her incredible "Lemonade" album accompanied by beautifully shot film concentrating on black culture, from imagery of the native south to connotations of police brutality that have dominated American media in the past few years. Whilst garnering attention amidst rumours of a potential divorce between her and Jay – Z, a much stronger message arose from the excellent Formation, being a postmodern anthem of uniting to break the mould of the African American female stereotype and rise against preconceived expectations.
Beyonce's lesser known but equally talented sister, Solange released an album entitled "A Seat at the Table", which carries a strong association to a poem by Langston Hughes entitled "I, too" in which the poet dreams to one day dine at the table, away from the kitchen. From Mad to Rise to Weary, Solange's constant message is the alleviation of challenges African American women face through acknowledgement rather than a plea for its reversal. But it's the interludes that really get the ball rolling. Whenever I listen to Interlude: Tina Taught Us, there is a range of emotion in the space of a minute. Ranging from pride to frustration to joy, Tina's perspective of black culture is as much a statement as it is a reflection.
That brings me to Solange's Don't Touch My Hair. Immediately my mind bears image of Zulaikha Patel in defiance to "tame her mane", not in opposition to the regime but rather an expression to celebrate that which makes her African. The song itself is less an anti-oppression anthem and more a reclaiming of black autonomy. Less of a hate spilled response and more of a spectacle to the plights of the African American female. Less a racially charged protest and more a spectacle of oppression. In this reflection, a thought comes to mind. In every racially charged protest there is an air of angst, fuelled by violence and saturated in historical and current hate. Rather, the vocalist against oppression can learn a lesson or two from these incredible females. Rather than respond in anger, respond with passion Respond as a celebration, and not a retaliation.