The University of Southampton is a fantastic place to study. I've been here for 3 years so far. Having done my Undergraduate, I am here for another year as a Full-Time Sabbatical Officer (or 'Sabb'). I then plan on spending the next four or so years here to do my postgrad. It must be great, given that it has taken a lot for me to move so far south from my hometown in Yorkshire! Since being at university there's been loads I've got involved and also a lot that I just haven't had the time to get involved in, there's just so much to do...
Our Students' Union has over 300 students groups and societies...everything from Cake Decorating (who are going to be appearing on The Great British Bake Off - An Extra Slice very soon!!) to Quidditch, where we are the National Champions and the third best team in Europe. The Union has pretty much everything weird and wonderful, which I love!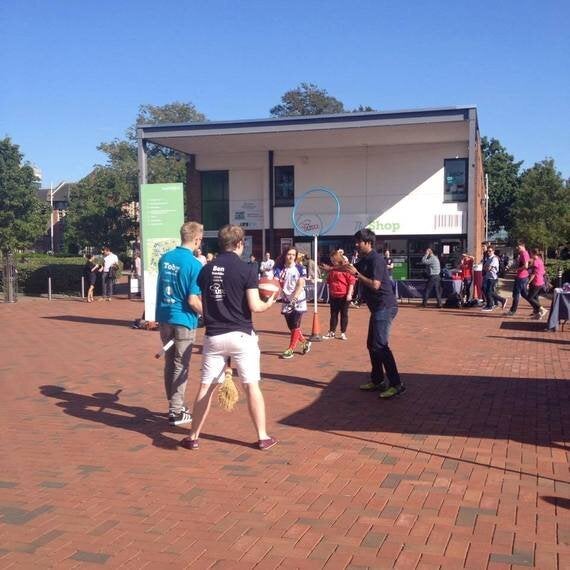 We have loads of different areas to get involved in and so much choice: we have more sports teams than any other university in the country, so there's a load to do. For the less active (like me!!), you can take part in volunteering, such as fundraising or Social Enterprise, which I have to admit, we do pretty well at. It's all student-run and we've had some amazing achievements. This past year we've raised £213,119.46 for our chosen RAG (Raise and Give) charities, not to mention that our Enactus team is National Champions for the fourth time in five years!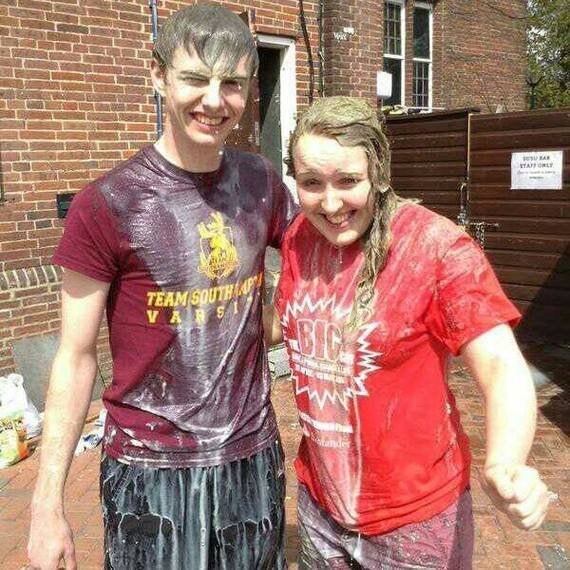 We also have our resident award-winning media outlets, including Surge Radio, SUSUtv, The Edge and Wessex Scene, which are pretty amazing too! If I have on regret, I wish I had got involved in Student Media, but I never felt I could think of a good topic to cover until someone else has done it and then it clicks...shame. It's a good job we've got people here at the university who are more on the ball and they're all happy to help people get involved!
I think my favourite thing about our Students' Union is our in-house student cinema, Union Films. They show movies for only £3, even those that are on the day of release. For example, we showed over a week of sell-out Hunger Games: Mockingjay screenings from the day of release! Personally, I love the movie marathons that are held. I once spent a whole night watching the extended Lord of the Rings trilogy, all because I promised my boyfriend I'd go if Union Films ever showed them. Nonetheless it was a good night and I can official say that I've 'seen it, done it, got the t-shirt', because they chuck in a free t-shirt at every movie marathon. I was gutted I missed the Disney vs Pixar marathon - you even got to vote for which movie you wanted on the night! The winner was played in the cinema and the losing film was played on a smaller screen in the Union, so that you could still watch it on beanbags.
Finally...I've saved the best until last. I think the best thing I can tell you about our Union is that.....we have a resident cat, named Susu. She adopted the building a few years ago as her home and she has become part of the Union family. Over time, she has become more accepting of a good old stroke and cuddle -- great for a relaxing break in the middle of lectures!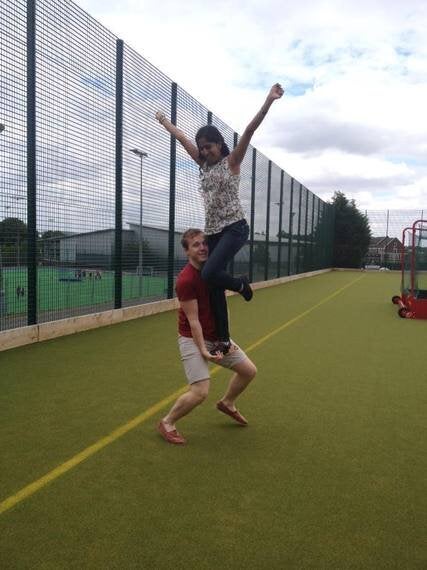 The actual university and studying side of things is great too - the facilities we have are amazing: the wind tunnel, labs, new buildings and six different campuses. They're all here to do cutting edge research, so they know loads about what we're learning (and more!), so they can offer support and advice whether you're an undergraduate or postgraduate.
There's also loads of support here from both the University and the Union. Reading all this stuff probably seems quite overwhelming, but there are always people to turn to if you're feeling down or have any problems. The Union offers free, confidential and impartial advice to any student about any problem at our Advice Centre. There are also several peer support services if you'd rather talk to someone in a similar position to you. There's someone around to help for pretty much any situation. For example, if there's an issue on your course, you've got the Academic Representatives to help you sort it, or if you're feeling homesick at night in halls, you've got Residents Support to contact.
All in all, I love being at the University of Southampton and I never thought I would end up here when I was thinking about coming to university. There's a lot to do, great research and academics and so much support so you never feel alone.