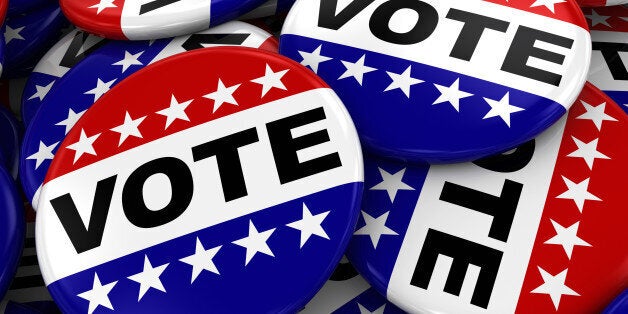 On a Thursday evening in London this past July I took the tube from my mum's flat in Belsize Park to the Everyman Cinema on Baker Street, the sort of evening I look forward to on visits home: big velvet seats, a box of chocolate raisins, and a film. In this case, Ghostbusters. Before the film began so did the thoughts: if there was an attack here, where could I hide?
I had these questions every time I left the house.
In my defense, it had been a difficult couple of weeks. I was visiting San Francisco the day of Orlando and flew home to London a mere 24 hours before the Brexit announcement. The shootings in Dallas followed. Then Nice, on the same boardwalk I watched my best friend kiss a rugby star on our infamous "French exchange."
By 10:00 the film was over and I walked outside with my mum, keen to grab a bite nearby. I pulled open my phone. Six texts, an Instagram like and a BBC news alert: Turkey coup attempt: State of emergency announced. I asked my mum if we could take a cab home.
I am, I admit, a very sensitive person. In the days that followed the Paris attacks I found it difficult to leave my bed, booking a flight home in the most illogical fashion so as to avoid any targeted routes (drinks in Reykjavik, anyone?) I scoffed at my mother's phone calls, assuring me all was fine and repeating the neighborhood slogan of "keep calm and carry on." I told her no tube and avoid any concert halls.
July was a sad month. I spent most of it walking Primrose Hill with my field spaniel, lamenting over the state of the country with my old friends from school: Do you even know anyone who voted to leave? That guy? Really? We drank a lot, we ate a lot of chocolates.
My mum's friends were moving, the Polish embassy received over 1,000 applicants for new visas a day. I overheard more racial slandering in my North London village than ever before. Perhaps because I was listening harder, perhaps because the news said this was okay - you weren't alone for resenting foreigners. In fact, you were the majority.
By the time I flew to LA, I told my boyfriend how relieved I was to be back in the States.
But what had I left? Landing at LAX, it was clear the same fear had followed me. With Trump's face looming over every TV and a shooting on every news stand, I arrived at a party in no better spirits than the one I left behind.
About 10 days into my new job at a Hollywood production company, my boss invited me to meet with two writers. "It's something with Ubers and Donald Trump," he said, forwarding on the script. For a moment, I imagined James Corden driving up Capitol Hill.
Who I met looked nothing like James Corden.
They were instead, Anna and Jamel.
A married couple living in East LA, Anna Jones and J.S. Davall (Jamel) are two Yale-Drama alums who've worked together for the last 10 years. Anna is a Cambridge-educated, East London born theater director. Jamel is a Brooklyn-born actor, writer, and Uber-driver. They've worked together on projects such as the premiere of Tarell McCraney's In the Red and Brown Water at Yale (the playwright responsible for Moonlight), Alena Smith's Plucker at Southwark Playhouse with Emily Bevan (BBC/HBO's The Casual Vacancy) and The Hackney Volpone at The Rose Lipman with Amara Karan (HBO's The Night Of).
After Jamel's family member was accidentally shot in New York, the couple moved from Dalston to LA, keen to be back in America. A year in, they began to have cravings. Public transport, walking outside, the 10pm BBC news. All that and the sort of responsive theatre they'd made a name for in London and New York. Hence, "My America."
A testament to the diversity of their upbringings, the show covers six Uber rides leading up to Election Day, the protagonists, a young black artist/Uber driver and a white ex-cop that gets in his car. They fight and go their separate ways, each interacting with new characters in their rides. By the sixth episode, they find themselves thrown back together.
And what's marvelous, what's really, truly, incredible about the piece is that no opinion is cast aside. Yes, there is a pro-Trump character. Yes, there's a Chinese mother who refuses to vote and a pro-Hillary woman who can't stand to discuss Trump. My America isn't about how disastrous this election is. It's instead about how experience shapes our opinions, our votes, and in turn, our countries.
As a producer on the project, I myself have grown more empathetic of differing opinions. I even understand the ex-cop pro-Trump grandfather! He's lost his marriage, his job and would like to know why there are other people in his Uber. He feels totally and utterly out of control.
And don't we all? The lack of control I felt in London over Brexit and my community's safety followed me to LA. I feel totally and utterly out of control.
And that's what's so wonderful about the show. It isn't just about America. It's a script about an election, written by a Brit and a New Yorker, directed by a 35 year old Brit and a 75 year old Egyptian. Just the other day, I sat in rehearsal with actors from Hong Kong, Mexico, and Jamaica all in one room.