Little niece came home from school, she was chuffed to bits for doing well with her writing today. So that was nice to see her so cheery, and my sister has been dashing around all day doing odd jobs about the house. I feel a bit unhelpful stuck up here. I started to think about my next painting, and stretched a canvas ready for it. Some 'Fab' lollies were shared around, making me feel quite productive, a busy bee, some kind of speedy chemicals, or a sugar kick.
I've been making paintings on hand-made paper for a few years now, I love the feel and look of them, not for the faint-hearted, a few crinkles can scare a canvas traditionalist off, I'm dead proud of them. One collector in LA said his framer had never seen anything like them, which I think is a bit of a compliment, I try to remind myself of positive things sometimes. I can't tell you how much I love this particular kind of paper. It's such a pleasure when you find materials that are enjoyable to work with. I've tried endless combinations of ingredients, over the past fifteen years, searching for just the right thing. I'm looking forward to trying out new makes of oils and such on my travels. I could end up staying in the UK I guess, if I loose that little bit of bravery I feel I have right now, but hopefully I'll keep it going long enough to get on the Eurostar, with a rucksack of materials, my guitar and my beloved sleeping bag.
I'll miss certain people, and places, I'm not going for good, just to revive the eyes and senses, and to get me away from being kind of introverted, depressed even, dare I say. I have a feeling I'll be more sociable if I travel. I spend way too much time alone, conversations can be so stressful! Not many people I really click with in life, or maybe I could do with meeting more, but then again, I like just painting and making things. I'm so fortunate to be able to do that for so much of the time.
I enjoyed making my recent Kate painting on canvas, after a break from using canvas for a fair old while, this new one will be a Kim and Kanye. It will probably take me a week or so, if I work flat out, bit tricky up here in such a small space, but I managed with the Kate ok. It may take a few paintings to make a good one again, the no-good ones end up gently cut into small squares, and quietly placed in the bin. Half enjoying being a perfectionist, half disappointed, nothing really goes to waste, it's all good practise. Hopefully it will be enjoyable and I'll sail through. Fingers crossed. Something unnerving about canvas, compared to the work on paper, the paper feels more 'free', so I am a bit more confident on it.
One of my sister's chihuahuas went to a new home last night, so the tiny little girl one that's left couldn't settle, she was missing her brother. The mother Missy didn't seem upset at all, she was very relaxed in my arms all evening.
I'll try and persuade my sister for a little drive out, I think seeing a bit of greenery, will help me with the next painting. Light and nature does something to my eyes, revives them, happy eyes.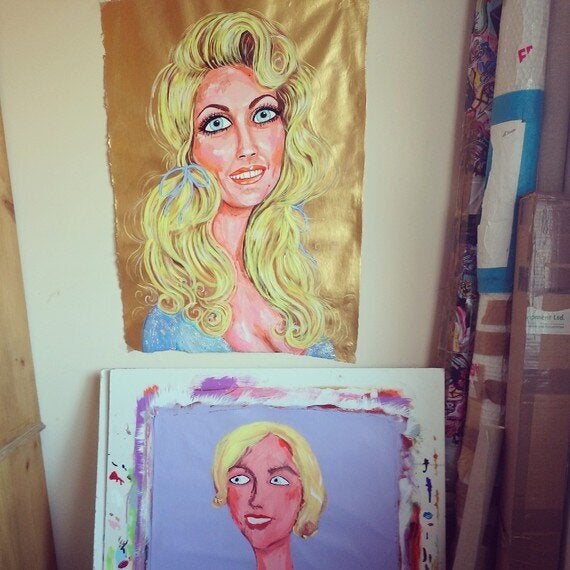 ('Dolly blue ribbons', and a Marilyn in progress).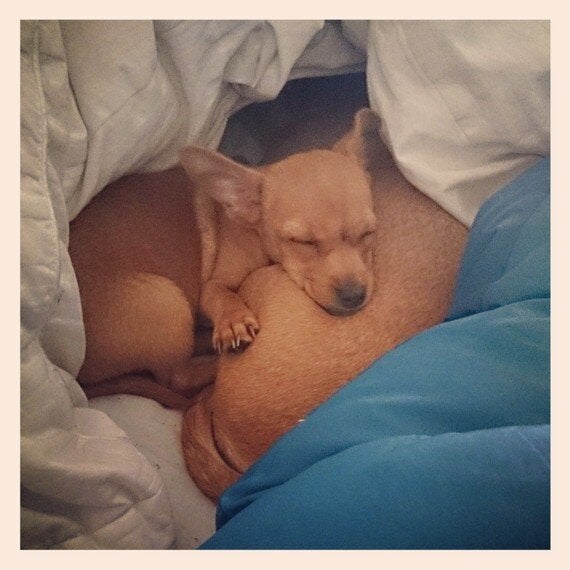 Popular in the Community