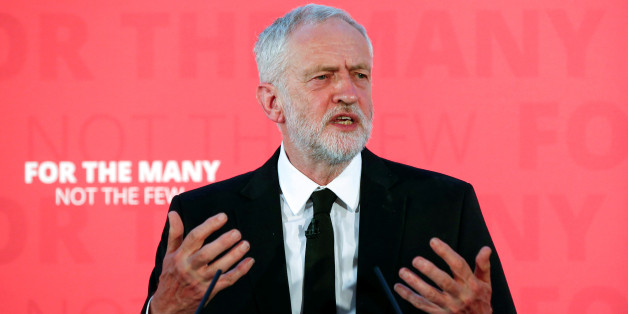 Andrew Yates / Reuters
I served our country for 9 years. When I returned, I felt abandoned.
With no qualifications and no life experience outside the Royal Air Force, I couldn't find work. I spent six months looking for employment. I applied for every job I could find - McDonalds, KFC, Amazon - no one would have me. Eventually I found a manual job, working 16 hour days, 6 days a week, on poverty wages.
Having gone into the forces shortly after finishing school, I didn't know how to function as a civilian. I didn't know how to pay my bills or handle my finances. And I struggled to navigate the benefits system. When the housing benefit to which I was entitled was taken away, I couldn't pay my rent, leaving me homeless.
When I finally moved into a hostel with my kids, we were all crammed in one room, and the conditions were appalling. Our belongings were stolen, we found human faeces in the communal showers on a regular basis, and many of the other residents suffered from substance addictions.
I wasn't given any counselling or mental health support following my return. I developed severe depression and I was recently diagnosed with Post-Traumatic Stress Disorder (PTSD), but, like millions of others' in this country, I've spent months on waiting lists. Levels of Depression and PTSD are incredibly high among soldiers and veterans, and many of my friends have been in such dark places they've contemplated suicide. For people in desperate need of help, by the time an appointment eventually comes, it could be too late.
Many of the soldiers I served with in Afghanistan from other countries talked of the heroes' welcome they received when they were on leave. My experience, and that of my friends, is the exact opposite. Rather than being thanked for our service and supported to cope with its consequences, we had it thrown back in our faces.
If it weren't for local Peterborough organisations like Conduit Engagement and OPPO 2 OPPO, which provide transitional support and career placement for veterans, I simply wouldn't have got through it. But not everyone will have access to a local lifeline like this. This support should be provided by government, rather than not for profit organisations having to plug the gap on a shoestring budget.
The hardship that I, along with millions of others, have faced, tells me things need to change. I've voted Conservative all my life because I was told to, but Jeremy Corbyn is offering something completely different, that will transform people's lives.
When I returned I felt ashamed, demeaned, and dehumanised, like I was unable to be a good father to my children or be able to offer them any possibility of a better future. That's not the Britain I want for them.
I want a Britain where they will be able to get a decent education and a free school meal, where they'll have the chance of going to university if they want to, or, if they decide to join the forces, where they'll be properly rewarded, not neglected. I want them to be able to find decent jobs and own their own home, to be able to get an appointment to see a doctor or a mental health professional when they need to, and to be looked after in their old age. I want more police on our streets to protect them. It's not a lot to ask for. It's just a society where everyone can get by and has the opportunity to live a better life.
Theresa May has cut funding to our police, NHS, schools, and support to struggling people, like me, while giving tax breaks to the biggest corporations and the richest individuals. As a result, the rich have got richer, the majority of people are worse off and the most vulnerable forced into poverty and deprivation. These divisions allow distrust, disillusionment and hate to flourish, conditions which make our society less safe. We simply can't go on like this - as the police have been saying for years, enough is enough of May's devastating cuts.
Labour is asking the richest to pay a bit more so we can create a society that works for everyone, looks after our veterans, and build a better future for generations to come.
I'm voting Labour tomorrow so that no one else will have to go through the indignity and injustice that I have. I hope you'll join me in voting for a Britain that works for the many, not the few.