There can be no doubt that Hypnotherapy is an incredible and useful tool to help the public achieve their goals. In the last few years Hypnotherapy has exploded into what is actually seen by many as a cushy number type of business. But of course there are those who ooze natural talent, helping their clients to achieve a range of goals including weight loss, anxiety management, stop smoking, overcome phobias and crack public nerves to name just a few.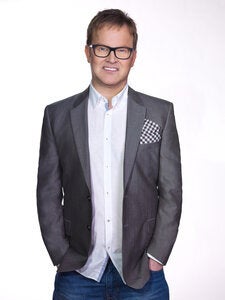 But within such a saturated market how can the British public distinguish between those who are exceptional and those who are extraordinarily poor. Having worked as a Hypnotherapist myself for many years, and now Director of The Hypnotherapy Business School, it is only proper to share my opinions to help you distinguish between those I believe are worth talking to, and those who I wouldn't pay in washers.
The Good
1. Hypnotherapists that have undergone a professional training and regularly attend continuous professional development events to keep their skills up to date.
2. Those who have fees that are perceived as 'not cheap'. Of course this is geographically based. The best will probably charge around £70.00 (outside London).
3. A good hypnotherapist will have evidence of real success. I would urge you to dig deeper if they are unable to share with you three pieces of evidence that they get results.
4. A professional hypnotherapist will first of all get to know you, the issue you want to fix, and assess properly if they are in a position to help you before commencing treatment.
5. The good ones normally have a waiting list (unless they are so good they only now take on a few clients). If they can fit you in tomorrow I would be a little concerned.
6. It has always been my view that the best hypnotherapists specialise. Sure, some are generalists and do exceptional work, but some may think more of your wallet so say they do everything.
7. The best are human. They won't sit in front of you like a talking book. They will also have a positive energy, an engaging style and communicate in a way that inspires rather than drains you.
The Bad
1. If a Hypnotherapist cannot tell you what they will do in practical terms to help you get the result you desire be concerned. If they waffle and are theoretical in knowledge I would move on.
2. Sadly I hear there are some out there that could do with a good wash. If you find you turn up and they look as though they need a bath, I would consider getting back into your car and driving off.
3. If when you ask the question 'when did you last treat someone with my problem?' you hear stumbles in the voice, then it probably means they don't have the confidence to help you.
4. If a hypnotherapist does not have insurance I would be exceptionally concerned. A proficient and professional hypnotherapist will have up to date insurance for the work they do.
5. If a hypnotherapist's website does not share evidence of success, have professional photography, and a practical explanation of what they will do to help you, I would personally tread carefully.
6. If a hypnotherapist has failed to attend a decent and professional training then look out! Anyone can set themselves up as a hypnotherapist. I know, scary eh?
7. Should a hypnotherapist not do a detailed case history there is something seriously not right. They should check out your medical background and look deeply into your goals first.
The Brilliant
1. Usually the absolute best will charge the highest prices. Remember, you normally get what you pay for so if budget allows then go high. Remember circa £70.00 is about right (outside London).
2. A hypnotherapist with a strong pedigree is one that is renowned for results. These results can be displayed on the hypnotherapist's website or they will be reported and documented.
3. Often the strongest hypnotherapists will be so good that they also offer a range of products because they are so busy. The best are usually developing great products to help people achieve goals.
4. Usually the most brilliant will be authors (not always), as they are leaders in their field. It always brings a confidence to you as a client if the Hypnotherapist is a renowned authority.
5. The absolute best will turn clients away. This is because they are either too busy or recognise their own gaps when it comes to helping a client achieve the result they desire.
6. Leaders in the field of hypnotherapy usually have bags of personality. They are engaging communicators and know who they inspire and know who they don't. They are not talking books who spout theory.
7. The brilliant will practice within a professional environment. It is unlikely the absolute best will have a consulting room that is the integral garage or work in a clinic that needs a good scrub.
A Sample Of Some Of The UK's Top Hypnotherapists
2. Alice Pinion - Maldon Essex
3. Tracy Mason - Birmingham
6. Ann Jaloba - Sheffield
8. Russell Hemmings - Coventry and Dubai
10. Glenn Harrold - London
So there you have it. Tread carefully and always shop carefully. Do cowboys exist? I think so.