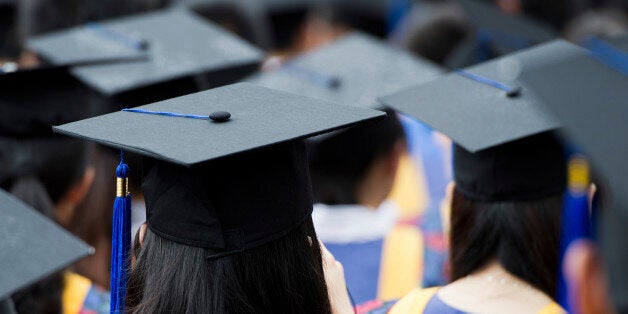 Thursday marked international students day - a chance to reflect on the immense contribution these students make to our Universities, economy and society.
It was also the right time to ask why - given all that - the UK government is so hell bent on making it harder and harder for our education institutions to attract the best talent
The simple truth is our education sector faces a triple whammy with Brexit; a new Tory government 'crack-down' on student migration -coming on top of the loss of post-study work visas.
This growing situation prompted my debate at Westminster this week.
There was unanimity across parties about why international students are good for Scotland and the UK.
They contribute billions to our economy, supporting many thousands of jobs and they bring new ideas and cultures, enriching the learning experience of everyone.
Even once they leave, the links these students establish here provide a fantastic platform for building political and trade links.
Sadly Theresa May's government is obsessed with its completely unworkable net migration target. The ridiculous truth is that students are seen an easy way to get the numbers down.
It is called cutting off our nose to spite our face. SNP MPs and many others were arguing that students shouldn't be included in any targets at all. And the public agree.
A recent poll showed a full 75% would like to see the same number, or more, international students in the UK - a figure which jumped to 87% once information on the economic benefits of international students was provided.
Our Universities have a fantastic reputation around the world, and have proved very attractive to overseas students. But that reputation is being put at risk by UK government rhetoric and policy - and competitor countries like Australia, Canada and the USA are taking advantage, attracting more and more students while numbers in the UK stagnate and decline. The number of students across the globe seeking to broaden their horizons by studying abroad is set to increase significantly - and to take advantage we need the right policies to stave off the competition.
One key area where the UK government offer is sadly lacking, is the limited possibilities for staying on to work. Compared to our rivals, very few get to stay thanks to tough financial thresholds and other restrictive rules.
That's a particular blow for Scotland where demographic challenges and skills shortages in key sectors are crying out for a return to a post study work visa - allowing international students to stay and work for two years, in the hope that some will eventually make Scotland their home.
We used to have this type of visa but the Tories scrapped it. It is exactly the type of visa that is now attracting more international talent to head instead for Australia, the US and Canada.
If the UK government isn't going to protect its Universities, then it should hand over powers to the Scottish government so we can ensure they continue to gain the greatest benefit possible from our fantastic international students.
Stuart McDonald is the SNP MP for Cumbernauld, Kilsyth & Kirkintilloch East
Popular in the Community