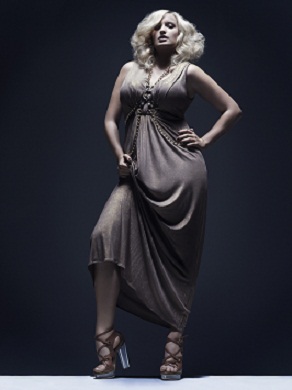 Imogen Thomas has announced that she despises her body in a Huffington Post blog, saying she's always battled with her body image. Her story is one that most women can relate to as we've all been pressured into feeling anxiety about our looks, no matter what we actually look like.
The Daily Mirror, however, have written a nasty article which looks like it's designed to further damage Imogen's self image just as she has exposed her vulnerability in an honest way. I'm not surprised at the Mirror though and I'm not all that bothered by them as they're losing their grip - albeit slowly - in their war against women.
Things are changing because a lot of people are fighting for change. These people, and I'm proud and humbled to say this includes me, are now, amazingly, being recognised and the All Party Parliamentary Group on Body Image has announced the UK's first Body Confidence Awards. The ceremony will be held on 19 April 2012 at 7:30 PM at the House of Commons. The Awards will recognise and celebrate the achievements and best practice of those who promote body confidence within various industries. Obviously the Mirror won't be nominated.
A judging panel made up of representatives from B-eat, the Centre for Appearance Research, All Walks Beyond the Catwalk, AnyBody, Stephanie Heart Enterprises, Mumsnet, and the Central YMCA along with Jo Swinson MP sifted through countless nominations to come up with the shortlists.
The nominees were chosen for a number of reasons including aspirational diversity in size, age and skin tone; responsible use of body imagery and the consideration of diverse body sizes, shapes and beauty; promotion of active and healthy lifestyles and less sexualised imagery.
The nominees are:
Broadcast/Print/Publishing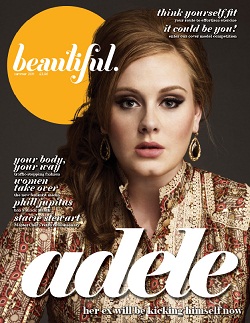 Beautiful Magazine (Wooh hoo!); Caitlin Moran for How to be a Woman; Gok's Teens: The Naked Truth; Guardian Weekend Magazine: Fashion for all ages
Advertising
'The Woman' by Breast Cancer Care 'Growing up' by Dove; '100 Days of Summer' by New Look; 'Fotoshop by Adobé' by Jesse Rosten
Beauty
Boots No7 'Ta Dah' range; Illamasqua; Look Good, Feel Better; MAC
Campaigner
Body Gossip; Changing Faces; Katie Piper; Miss Representation.
Central YMCA Health, Sport and Fitness Award
Curves; Dance UK's Healthier Dancer Programme; Virgin Active's Ooomph campaign
Education
Body Gossip's 'Gossip School' education programme; Body Image in the Primary School by Nicky Hutchinson and Chris Calland; Girlguiding UK's Peer education initiative
Fashion
Giles Deacon; Mark Fast; Vivienne Westwood
Mumsnet Award for promoting body confidence in children
Cerrie Burnell from CBeebies; Ellie Simmonds; Pink Stinks; Gok Wan
Retail
ASOS Curve; Debenhams; La Redoute; Vivienne of Holloway
Celebrity Ambassador of the Year Award
To be announced
Commenting on his nomination fashion designer Mark Fast said:
"Over the years I have been privileged to work with some of the most beautiful and shapely women in the world and it is true to say that even the most beautiful (by any standards) have moments of doubt and insecurities. I want to celebrate women and make them feel good in my clothes".
Susie Orbach from AnyBody said:
"It influences us all and affects the well-being of young women and men so it is important to acknowledge examples which promote body confidence and counteract the damage. Advertisers and marketers can be so imaginative. These are examples of the direction to aim in."
Jo Swinson MP for East Dunbartonshire said:
"With these awards we want to publicly recognise positive steps taken by industry groups, businesses and campaigners. In highlight their leading work and body confidence initiatives hopefully they will inspire others to follow in their footsteps."
Caryn Franklin Fashion Commentator and Co-Founder of All Walks Beyond the Catwalk said:
"Fashion design can be a force for good when individuality and diversity are celebrated. We love fashion for all shapes, ages and sizes."
All of these people together, the organisers and the nominees, are part of a shift towards a better future for everyone - one where you, me and Imogen Thomas won't have to suffer self hatred because we've been pressured into it.
Photo: Kirsten McLennan wears Alice Temperley for All Walks Beyond the Catwalk shot by Rankin