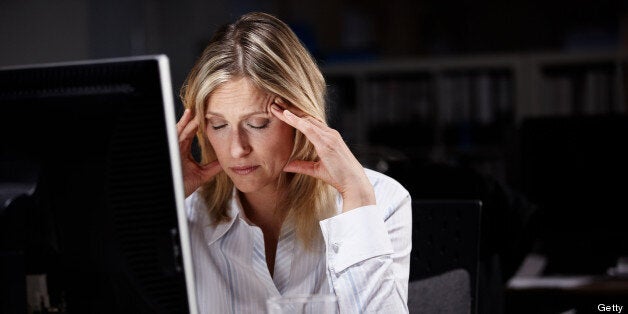 What is real success, why is happiness more elusive than ever for so many, and why are happiness and success so difficult to get together? Stress is becoming the number one health killer in our modern world. What do we need to do to make some positive changes so we can get successful and be happy? How can we manage the stress we're all under?
We started a conversation this weekend with a panel at Wilderness Festival looking at how we can we live better and smarter with a lot less stress by looking at the way we manage our mind.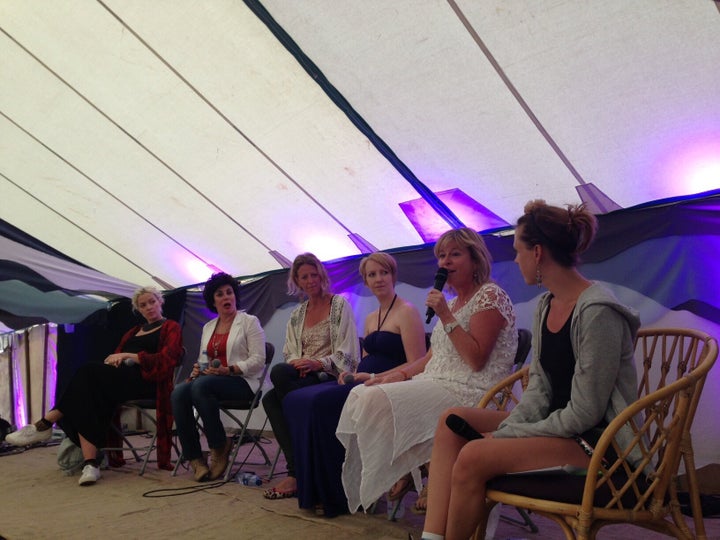 Every day this week, there'll be a look at happiness and success from different perspectives with some practical tools to help.
Many of us are too busy to read this article. 'Happiness? I don't have time to think about that right now. I'm way too busy'. We're all too busy - especially if we are 'successful'. What a joke.
Ruby Wax was on our HuffPost panel at Wilderness this week and she admits she always wanted to be seen as really busy so that people would see her as really successful and the hot ticket. No one near us really wants to admit that they are not busy, but now the tide is shifting. We're fed up. We're stressed. And we are way too busy.
Is it true that the busier we are all of the time, the more successful we are being? We're living through this view of success right now and we're beginning to notice that this position is getting well out of date. Being so busy makes us feel stressed and unable to cope in many cases.
I used to look after a lot of celebrities at my PR agency. What I began to notice was that these people at the top of their game in entertainment, music and film were very successful and the 'hot ticket' with plenty of invites to every party going. Yet behind the scenes they were unhappy and often taking a lot of drugs or alcohol to numb the truth of feeling miserable whilst being at every party 'having it all'.
For many of us, life is a continuous dripp feed of arranging more things to do - working harder, more meetings, more output, taking the kids out more to keep them busy, buying more stuff, eyeing up the latest must-have goodies.
Why do we have to create being so busy with little time to talk, hang out with friends or really relax? Is it to feel good? Do we arrange all these things because we think it will make us happier or more successful. Yes. Does it work? No.
Our time is getting pressed, our nerves are getting frazzled, real communities have diminished and we need a fresh look at things.
The studies show us that running fast, being busy, having more stuff doesn't make us happier. Both science and ancient wisdom point to the same answers loud and clear - happiness is an inside job.
We are learning that taking some time to pause, to relax, meditate and take time out of a hectic schedule to do things we love doing with others are probably the most useful ways to get a happier life. Ironic that the 'being really busy' thing is also the 'how to get more stressed and ill fast' thing and yet we keep on loading layer upon layer of new things to do into our lives day by day. Time for a new look at this.
As research on the human condition unfolds, we are discovering that it is how we run our minds that counts towards the quality of our happiness. How we run our emotions. What we think about, how we feel, where our attention goes and the dialogue we regularly run in our minds are major keys for our health and wellbeing. It's these things that make a real difference between us feeling good or bad.
Modern science is showing us precisely the same information that the ancients knew - that how happy we are depends on how we think and is affected by what we do from the inside out and not outside in. Once we know that we have more power than we think - by thinking differently - then we can learn to master better states of wellbeing really fast.
When things go wrong from the inside or with high levels of stress, then mental health issues easily arise. Stress and mental health issues are one of the major killers of our times and are responsible for major problems in our developed world. If we can get cleverer, more honest and more open about what's going on in mental health, then we have a chance to change things for the better quickly.
Susie Pearl took part in HuffPost Conversation Starters at Wilderness. The Huffington Post UK are proud media partners of Wilderness. Check back here for more exclusive blogs, competitions and stories soon. For tickets to the event click here: www.wildernessfestival.com
Watch a trailer for this year's Wilderness and check out some pictures from last year below...